GRAND RAPIDS, Mich. — After what has been an unseasonably warm weekend here in West Michigan, it's easy to think that we may be just about done with winter. Mother Nature is here to remind us though that this is far from the case, as a high impact winter/ice storm is looking increasingly likely for later this week.
It's important to remember that details of this storm, including the areas expecting the most ice/snow, as well as the impacts from this storm, will likely change and be refined in the next 48 hours, as we gain a better picture of the threats ahead.
That being said, confidence has grown to a point where we feel it is important to start getting you prepared now for what could be a rather disruptive system.
A well developed, low pressure system is forecast to move out of Colorado Tuesday into Wednesday, bringing with it a large amount of moisture pulled up from the Gulf of Mexico. The northerly advance of this weather system will be halted thanks to a high pressure located over the Hudson Bay in Canada.
This could potentially trap most of West Michigan in the perfect spot for a prolonged period of heavy freezing rain and sleet, thanks to cold temperatures brought to the region with a clipper system early Tuesday. Others will still yet be trapped under hours of heavy snowfall.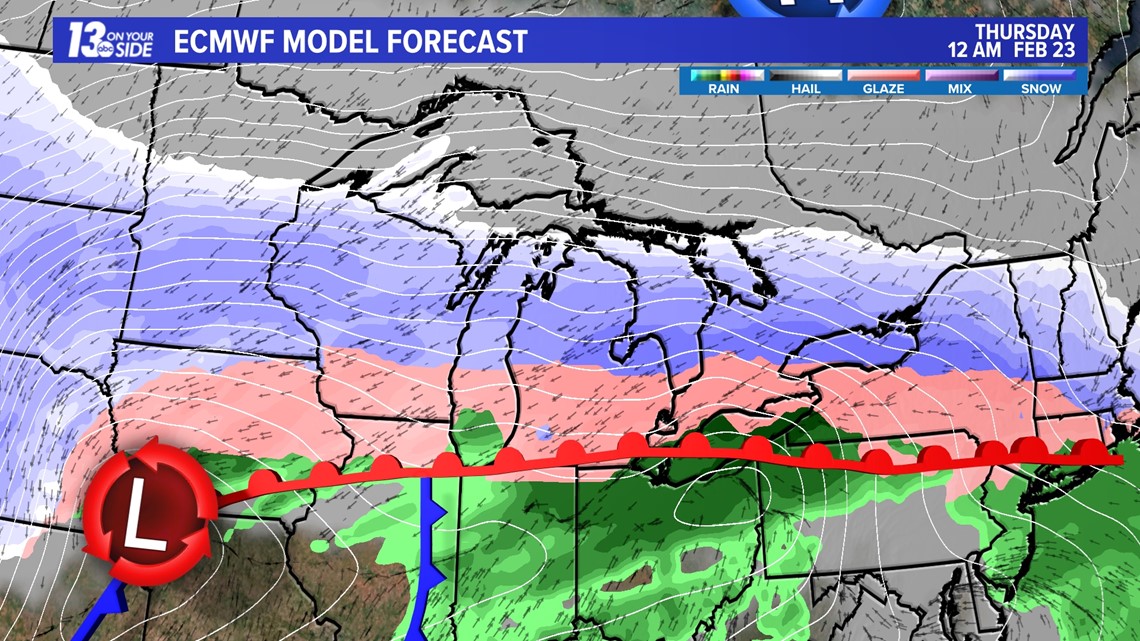 Uncertainty remains around the exact extent of ice and sleet accumulation, and how well that ice will stick to surfaces thanks to unusually high rates of precipitation, but travel impacts look very likely. If Ice accumulation is prolific, widespread power outages and impossible travel will be real concerns Wednesday night and into Thursday.
As of now we are identifying the ice and travel risks as high, with power outage and visibility risks as medium.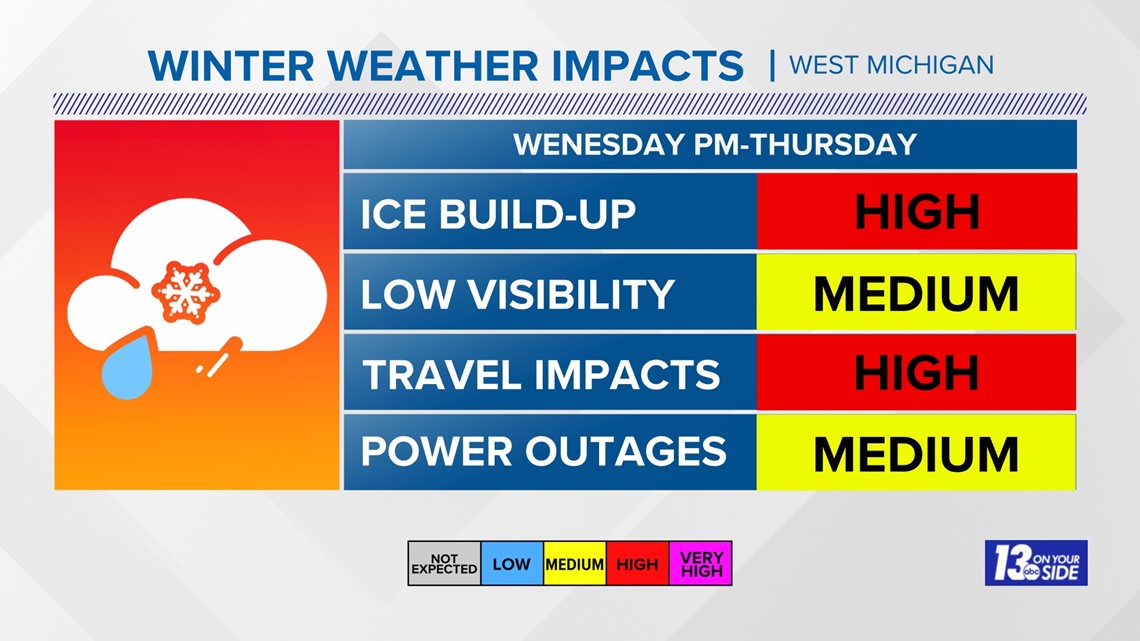 If the worst case scenarios are realized, this storm will potentially carry equal to higher impacts for the residents of West Michigan as our Blizzard back in December. This includes the potential for very heavy snowfall in parts of the region.
The map below shows where we are expecting the different types of winter hazards to set up.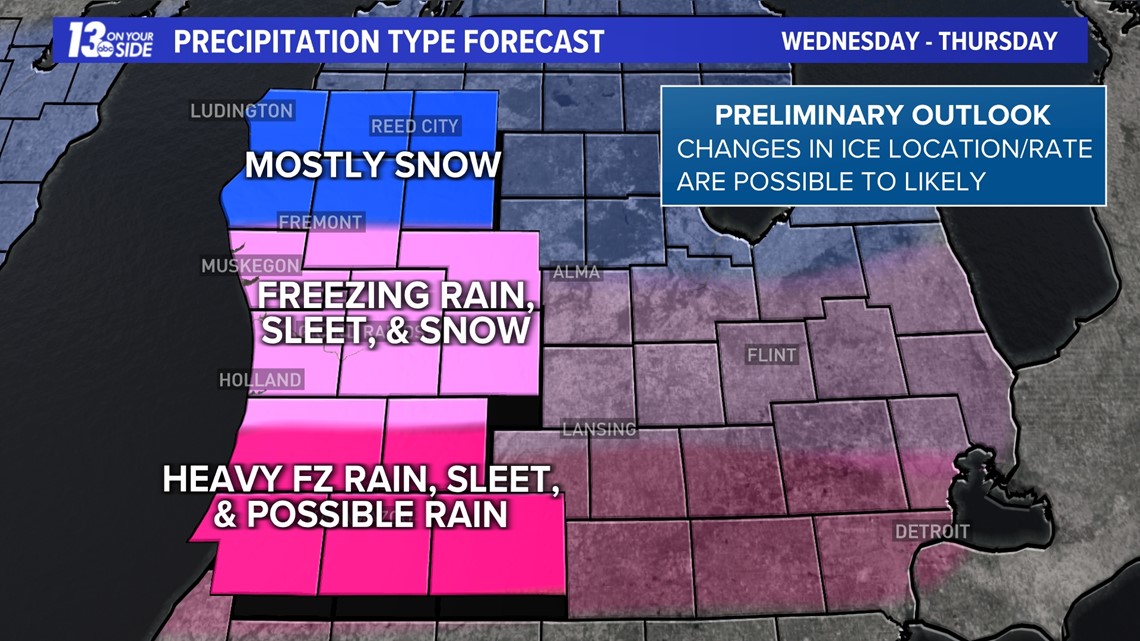 Potentially inches of very dense and heavy ice and sleet could fall over parts of the region. While some of this will melt Thursday as temperatures warm above freezing, what isn't or cannot be cleared or melted off by Thursday night will turn into a sheet of solid ice as temperatures plunge.
The 13 ON YOUR SIDE Weather Team will have all eyes focused on this system in the days ahead, and will keep you up to date as details come into light.
Stay weather aware West Michigan!
-- Meteorologist Michael Behrens