GRAND RAPIDS, Mich. — Tuesday marks the beginning of summer for the Northern Hemisphere as we officially start Summer Solstice.
We will see temperatures soar into the mid-90s today with dew points rising into the mid-60s. This will make it feel more like the upper 90s to near triple digits. That's why the National Weather Service has issued a heat advisory that goes into effect from 10 a.m. through 10 p.m.
The temperature will be hottest from 2 p.m. to 7 p.m. If you must spend time outside try to do it before or after this time frame.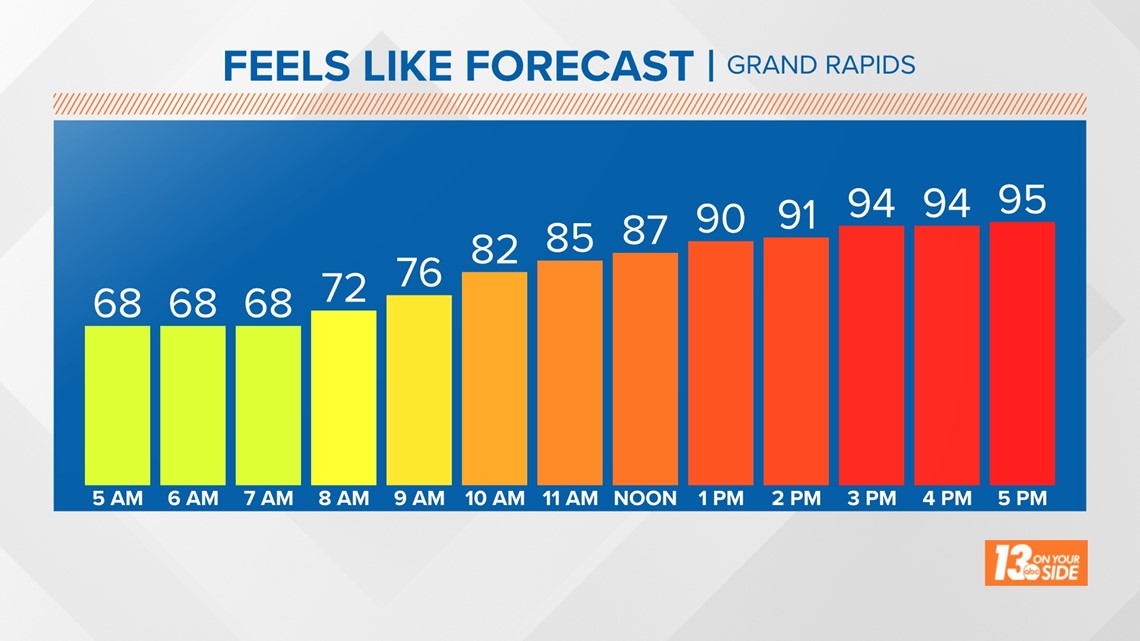 This means that these hot temperatures and high humidity levels could lead to heat-related illness. It's also important to know the signs of heat exhaustion and heat stroke. Wear lightweight and loose-fitting clothing when possible. If you feel you are experiencing signs of a heat stroke or heat exhaustion, call 911.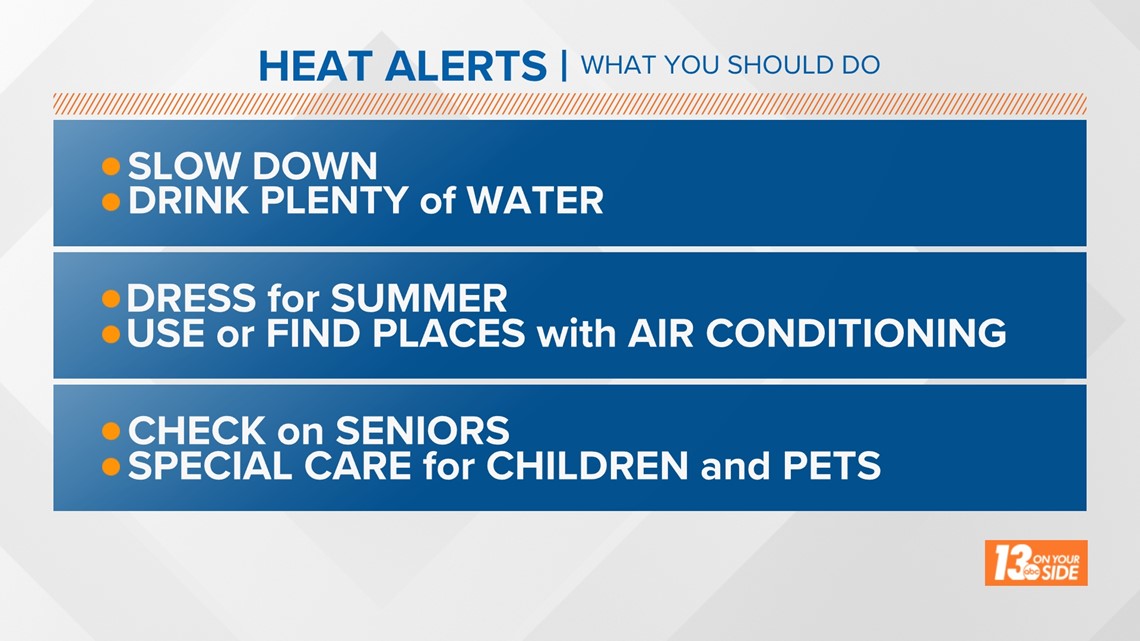 To avoid this stay hydrated, limit time spent outdoors, wear summer-like clothing and check on relatives and neighbors. If you typically work outside, consider rescheduling if possible. If this is not possible, try to work during the early morning hours or the evening hours.
It's also important to keep a close eye on your furry friends. They too should limit their time spent outdoors and dog walks need to be in the morning or late evening hours. This is because once air temperatures hit 95° concrete reaches 140° and asphalt hits 155°.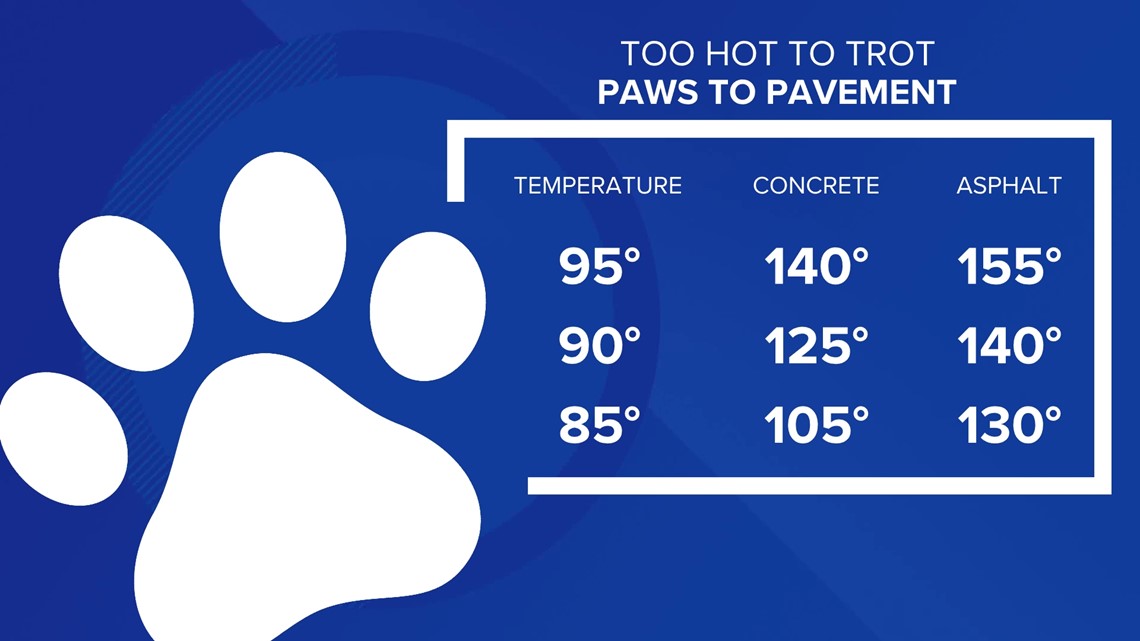 Conditions will cool down slightly after the passage of a cold front late Tuesday night into Wednesday morning.