NEW ORLEANS — The Eastern Pacific hurricane season got started early this year. Tropical Storm Andres formed on Sunday, May 9, six days before the official start of the Eastern Pacific hurricane season on May 15. It dissipated quickly.
The Eastern Pacific hurricane season is considered separate from the Atlantic season. There are different sets of storm names, numbers and averages. Researchers say there is very little correlation between early season storms in the Eastern Pacific and an active Atlantic hurricane season.
Over in the Atlantic, there are no stirrings of tropical cyclone activity yet.
The Atlantic hurricane season begins on June 1. The National Hurricane Center started issuing its regular daily outlooks a little early this year on May 15. There is no development expected in at least the next five days.
The first name on the Atlantic season list this year is Ana.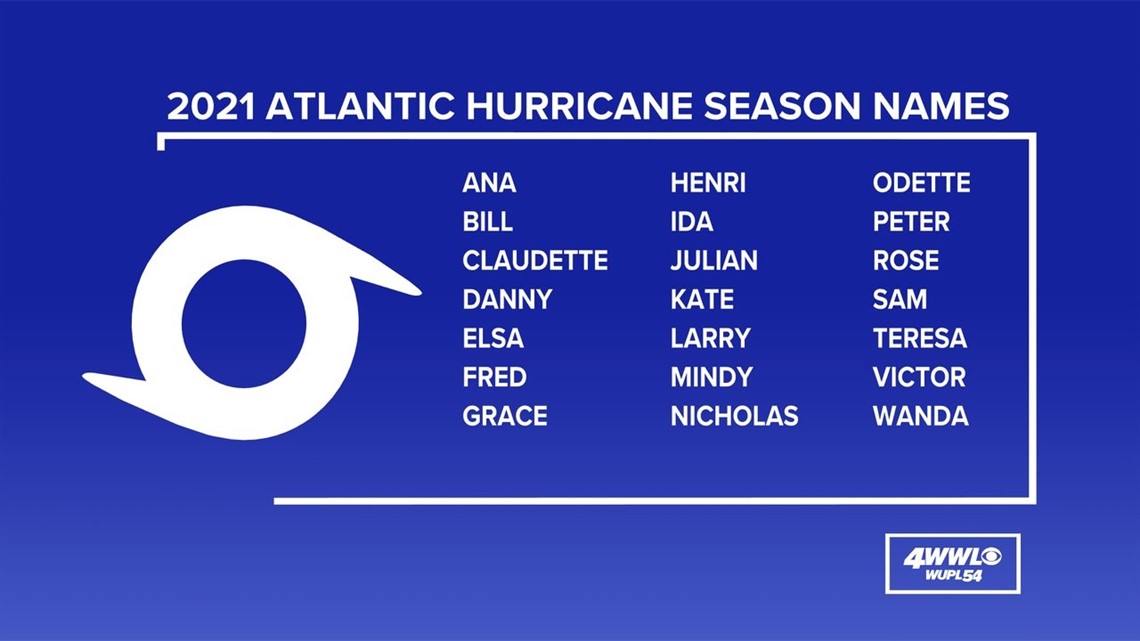 FORECAST FOR 2021 HURRICANE SEASON
After a record-breaking 2020 hurricane season, we now know the Greek alphabet will no longer be used to name storms.
The World Meteorological Organization announced the Greek alphabet will not be used in the future because it "creates a distraction from the communication of hazard and storm warnings and is potentially confusing."
There has been only one other season that used the extra set of names, and that was in 2005. The World Meteorological Organization released a new set of supplemental names that will be used if the season exhausts the standard list.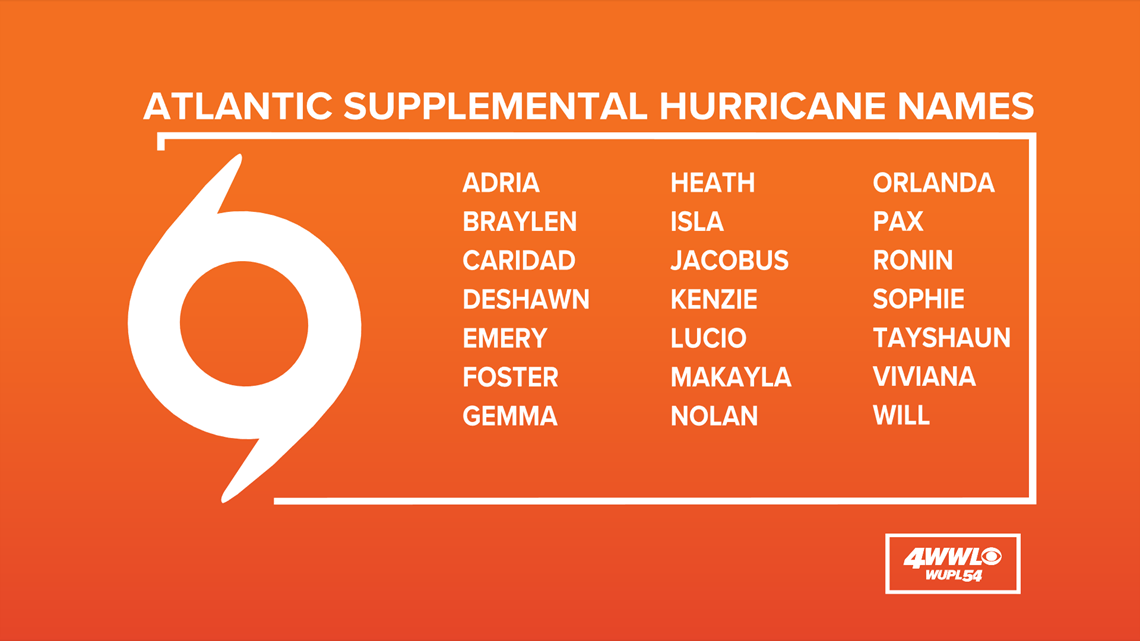 The committee also retired four storm names. Dorian, which slammed the Bahamas in 2019 as a category 5 storm, will be replaced by Dexter. Laura was retired after hitting southwest Louisiana as a category 4 storm.
Hurricanes Eta and Iota were also retired after impacting Central America in November. Iota was the latest category 5 hurricane on record in the Atlantic Basin. Hurricane season 2021 begins June 1.
► Track the tropics with live updates delivered directly to your phone. Text APP to 504-529-4444 to download the FREE WWL-TV News app now or find us in the iOS App Store or Google Play.