MICHIGAN, USA — It'll be a straightforward Monday weather-wise BUT be mindful if heading to the lakeshore.
Dangerous swimming conditions will develop Monday afternoon and evening, primarily near and northward of Grand Haven. Southwesterly winds of 10-20 mph will cause waves to be upwards of five feet. The south side of piers and structures will be impacted the greatest, including at Grand Haven State Park and Pere Marquette Park in Muskegon.
With the rip current risk, it's better to lay on the beach than head into the water!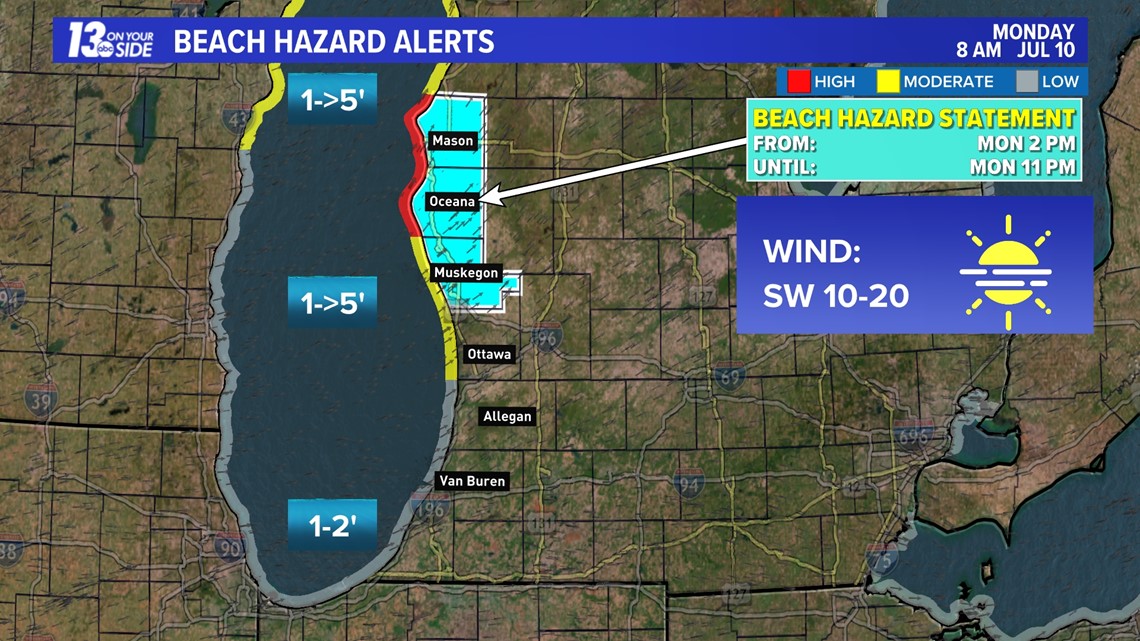 Things to be aware of are high waves, strong currents and piers being swamped by water. Strong currents can be dangerous to even the strongest of swimmers and when combined with high waves, can be deadly. In order to avoid these dangerous situations, you should remain out of the water.
If you're caught in a rip current, don't panic. Flip onto your back and float with the current until it releases you. Then swim parallel to shore away from the narrow current.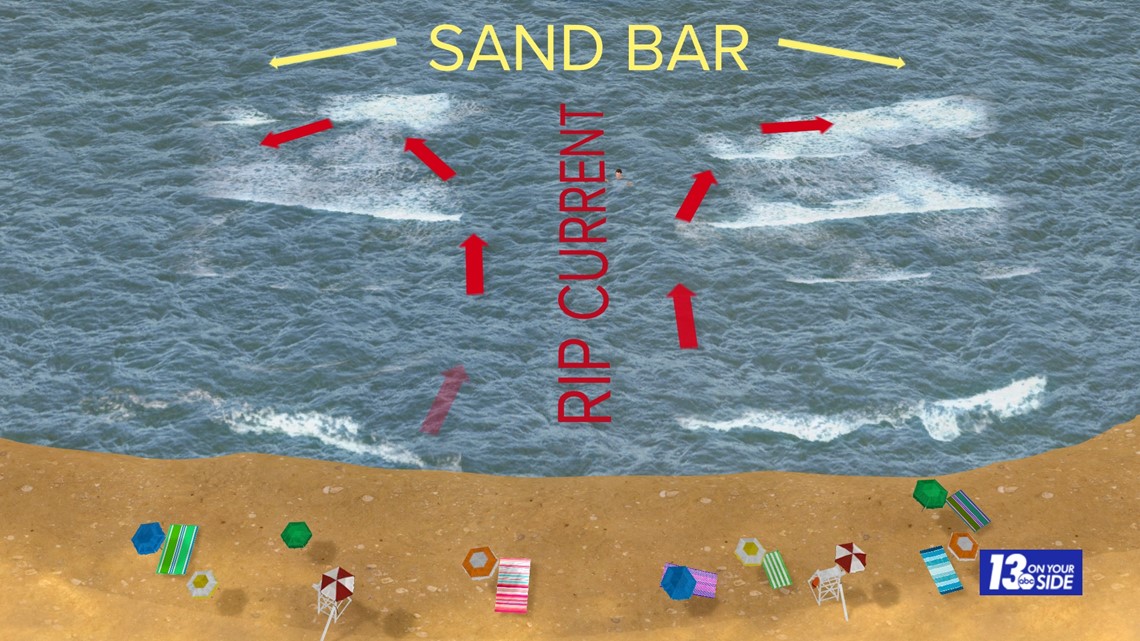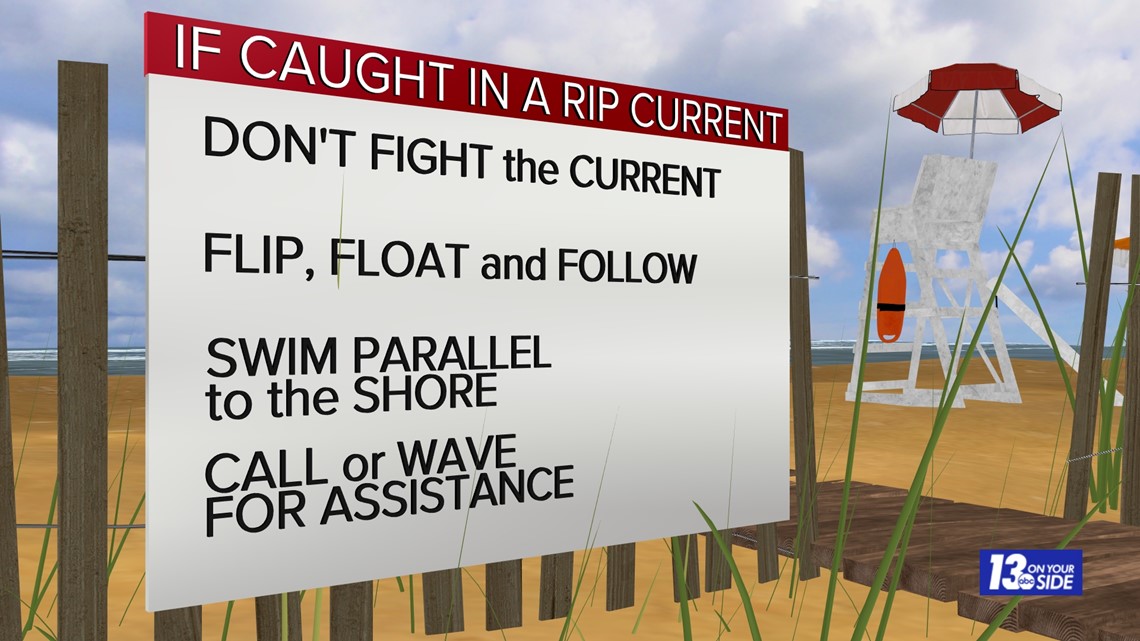 Furthermore, it is critical to remember it only takes a minor amount of water to sweep you off your feet. This is why you should remain off the piers on days where waves are high. One wave could take you into the water, where you can end up in hazardous currents and waves.
During this time you should continue to check with local authorities on beach closures and flag status. The flag system works the same as a stoplight on the road. If a flag is green, that means you are good to go, yellow means proceed with caution and red means stay dry.