MUSKEGON, Mich. — Before 2020, the last time Lake Michigan had record high waters was back in the 80s. Troy Wasserman remembers planting pine trees back then in an effort to keep the dunes from eroding.
"We had these signs out that said, 'Dune restoration in progress. Keep off the dunes,'" said Wasserman. "They've been in our shed or in the cottage for forty years now and here we are bringing them back out again and doing what we did then."
The Wasserman family is going with a natural approach once again. They have already planted hundreds of pine saplings and thousands of pieces of dune grass.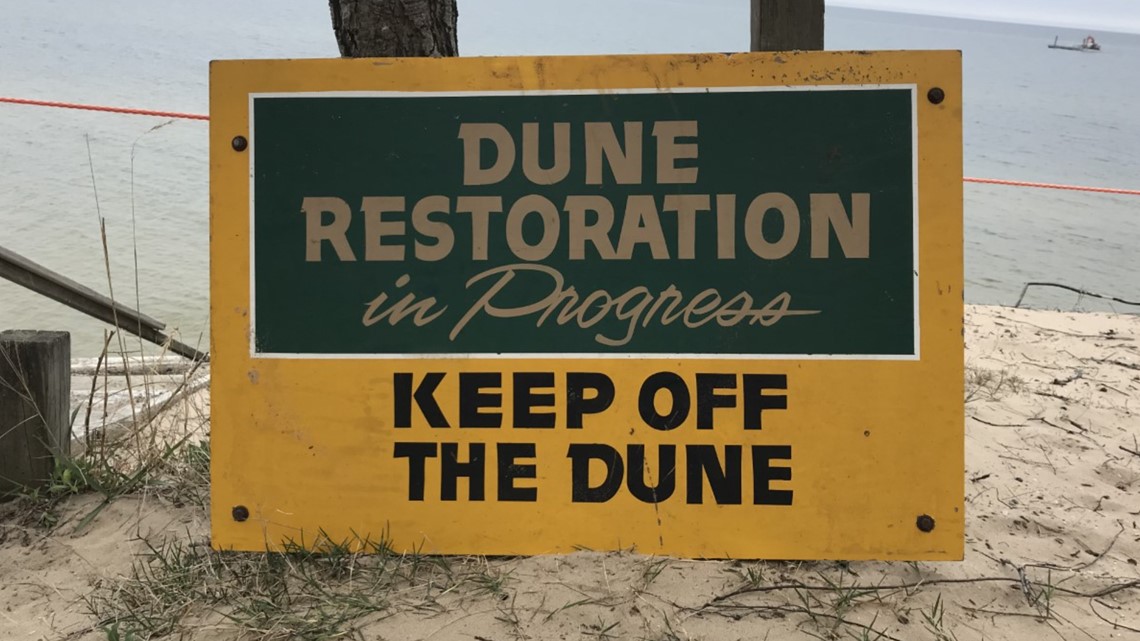 "I don't know what's the right or wrong way to do it," added Wasserman. "Right now there's nothing here to hold the dune."
Troy and his family met with surrounding cottage owners to abate the eroding dunes, but no conclusive ideas resulted from that meeting. Some chose to plant vegetation while others opted for homemade seawalls.
"They had a seawall in there and the water got so high it got backed up behind the seawall and it just undermined it and basically bashed it to pieces," said Wasserman. "It's tough when you're right next to someone that does that because it crushes the next place down."
Wasserman is glad to see the waters of Lake Michigan recede but says that is only the first hurdle of many to overcome. Currently, cottage owners can no longer access the water without scaling the dunes as erosion left staircases fully exposed to Mother Nature.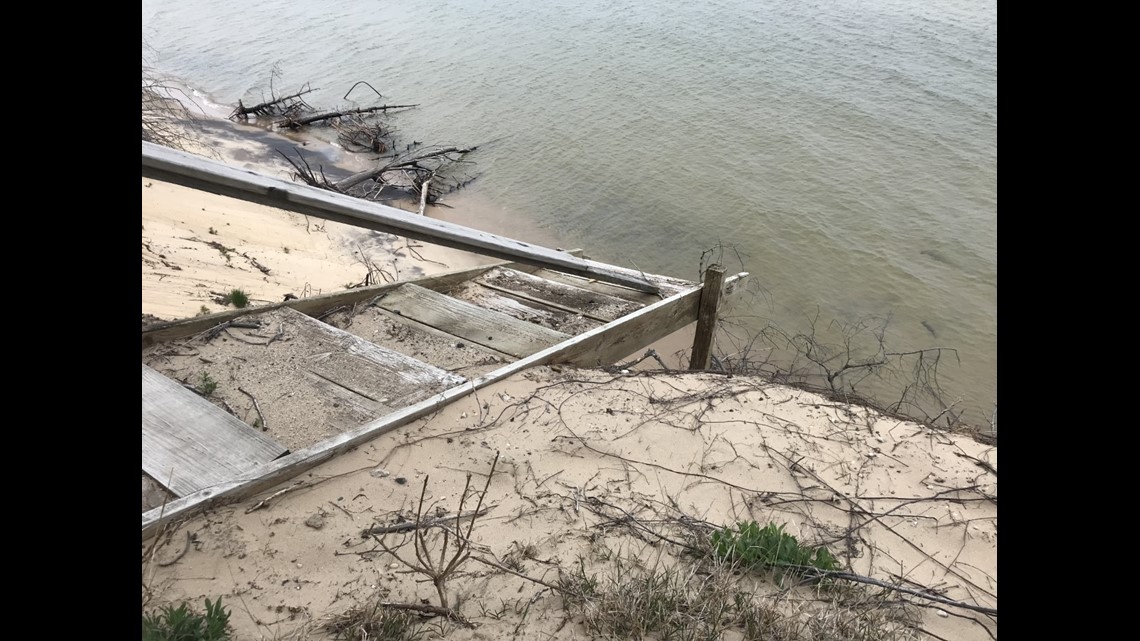 Numerous trees have also toppled into the lake, most of which Troy remembers planting in the 80s.
Muskegon State Park is also recovering from high waters. The Channel Campground was partially underwater last year. While the campground has since reopened, it will look different to visitors this year than years before.
"Our trees down in the campground had what they call "wet feet" for so long that it actually killed a lot of the trees," said Muskegon State Park Supervisor Greg Sherburn. "The rangers have been down this spring actually cutting a lot of those trees and getting them out of there so they aren't a hazard to fall on people's equipment."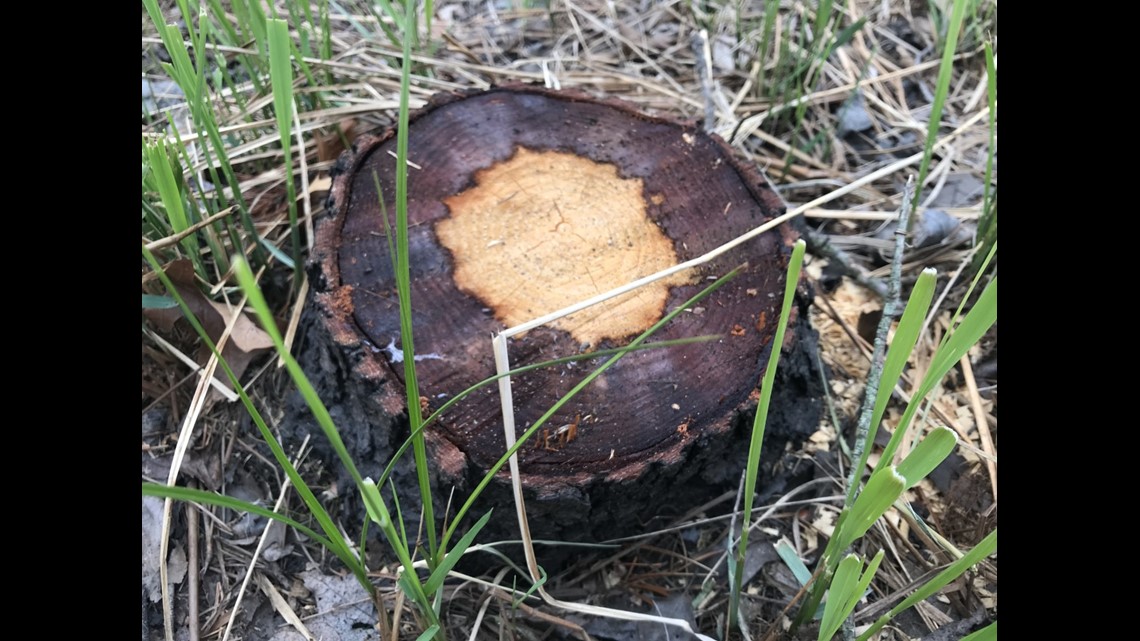 Most of the campsites are open this year, but sites prone to flooding may be closed.
"We're looking forward to having them [campers] back because we were really operating at half capacity or less," said Sherburn.
Sherburn adds that beach-goers will have a larger beach to enjoy this year.
Back at the Wasserman cottage, the summer won't be as carefree as past years. Troy and his family will slowly continue removing fallen trees and rebuilding their staircase and dock.
"It's pretty sad but it's Mother Nature and I don't think you can dictate what's going to happen," added Wasserman. "Unfortunately, having a cottage or home on the lake, you deal with the weather and the wind and everything else that comes with it."