MUSKEGON COUNTY, Mich. — A number of communities in Muskegon County were hit hard with the "impactful snow" Wednesday, many waking up Thursday without power.
Some lakeshore communities saw a half a foot and snow and it caused of a number of other issues, including downed tree limbs and power lines. Some areas were left without power.
As of Thursday 4:00 p.m., about 1,100 customers in Michigan were left without electricity due to the weather. A Consumers Energy representative says with the leaves on the trees, the snow can weigh down the branches more than usual, causing them to snap.
The outages were scattered from Norton Shores north to Montague in northern Muskegon County. The largest area currently impacted is south of Whitehall where 321 homes are affected. Early Thursday morning more than 1,600 homes were in the dark.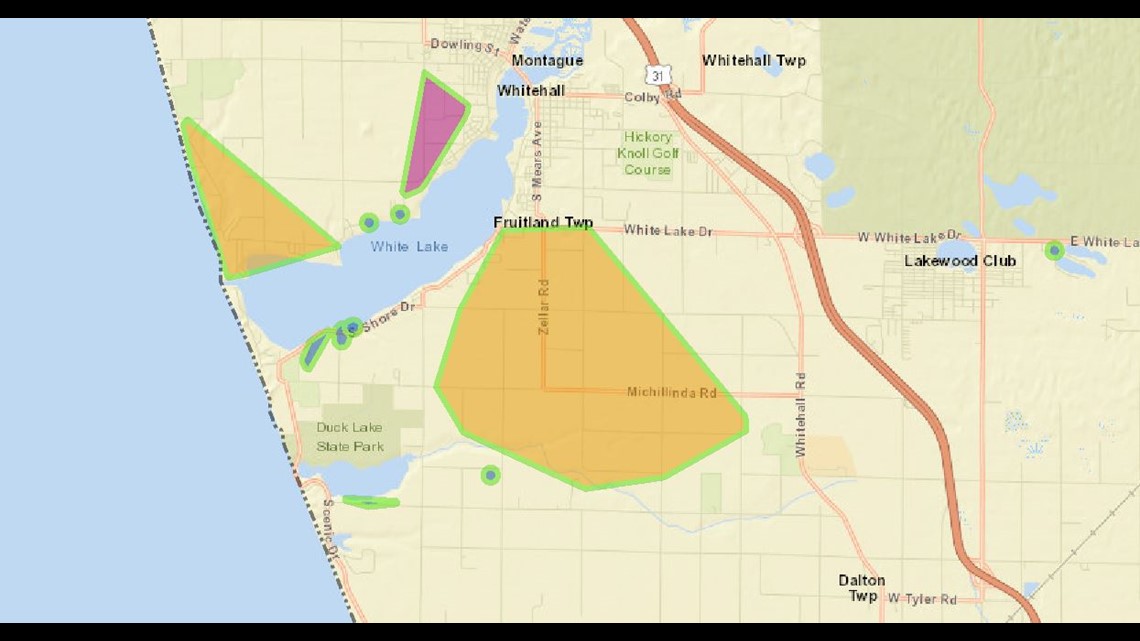 Crews will continue to work through Thursday afternoon and into the evening to restore power.
Because of the snow and wet conditions Wednesday, the National Weather Service is warning drivers to stay alert to slick, icy spots on the roads. Temperatures will stay below freezing most of the day, so roads will be dicey.
Thursday's weather featured additional scattered lake-effect snowfall.