GRAND RAPIDS, Mich — If you ask the 13 ON YOUR SIDE Weather team, spring has officially arrived!
March 1st marks the first day of Meteorological Spring. The typical definition of spring refers to the Vernal Equinox. Which is on March 20th this year. Although, due to the variations of the Earth's orbit around the Sun and leap year seasons can vary between 89 to 93 days. That can pose an issue for Meteorologists when analyzing data. In turn, we go by months instead.
Meteorological Spring includes March, April, and May. Allowing every season to have three months total, all with the same number of days from year to year.
Ready or not we are already beginning to see the early onset of spring with above-average temperatures expected in both the short-term and long-term forecasts.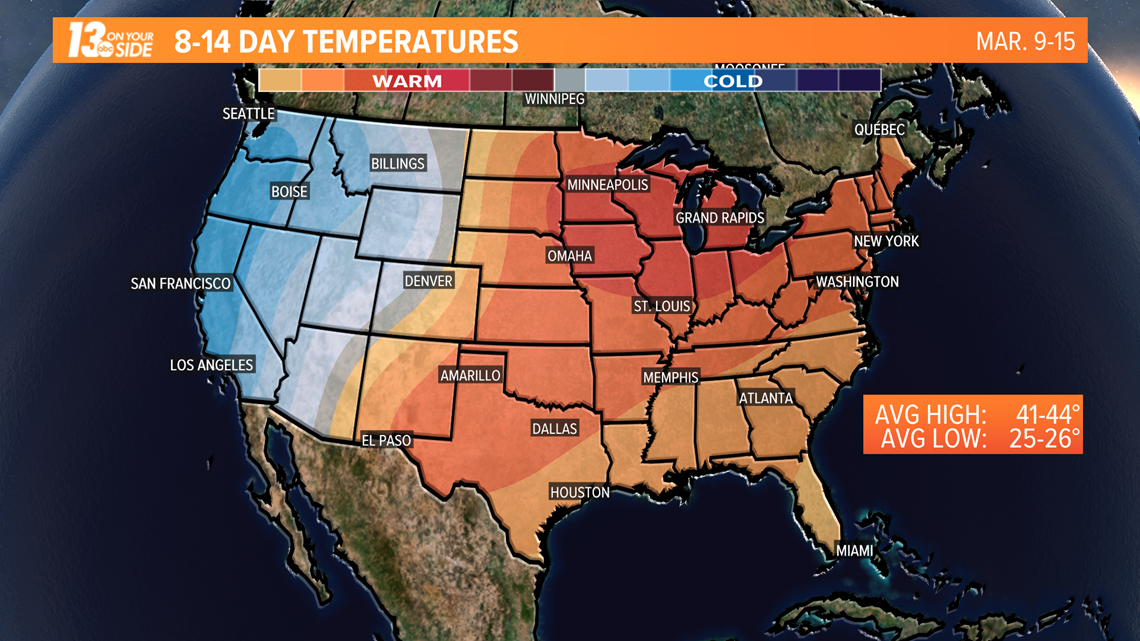 This is not surprising. Data from 1970 to 2020 shows that with our evolving climate we have seen an increase in the average spring temperature by 2.5°.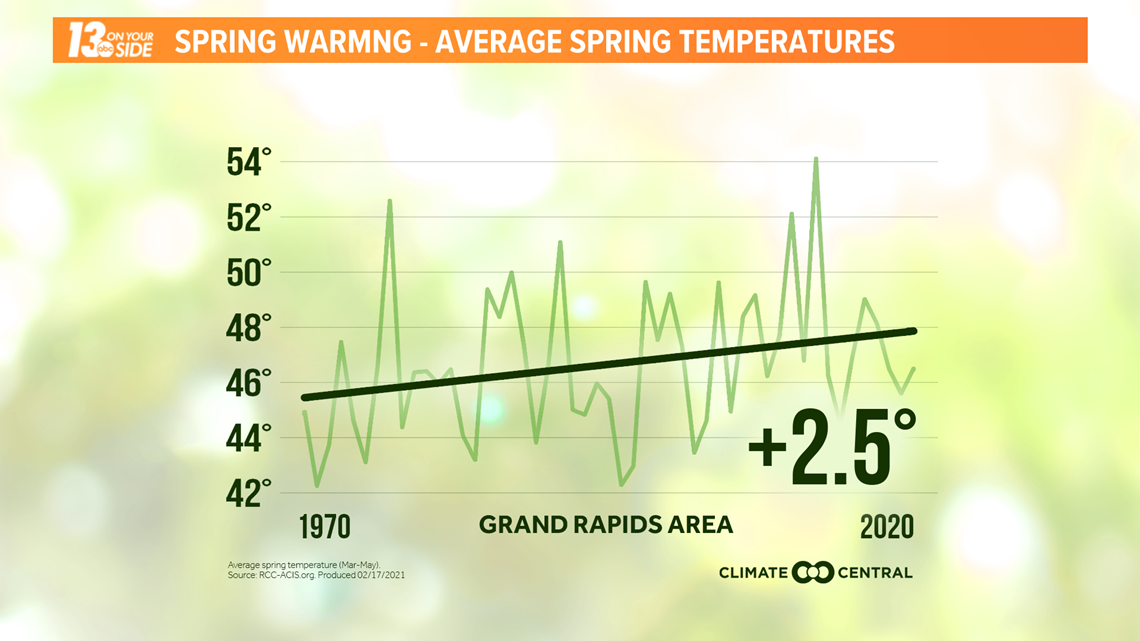 With nearly 10 days out of the three-month period spent above average.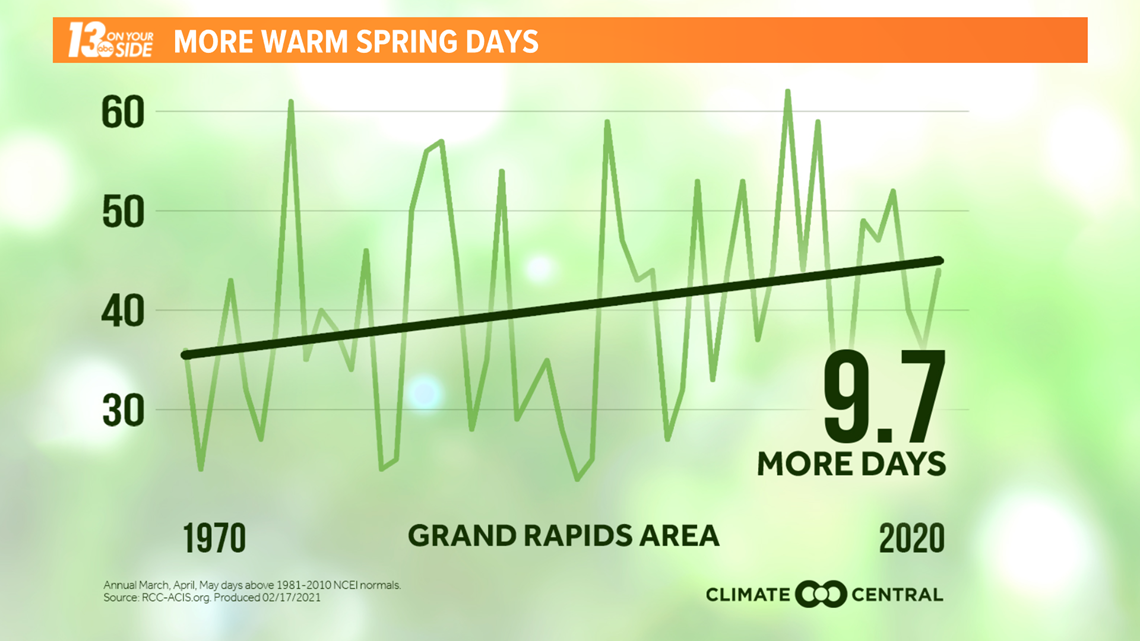 We aren't alone in this. 120 out of 243 major cities are all recording an increase in average spring temperatures by 2°F or more and 81% with 5 days or more above average.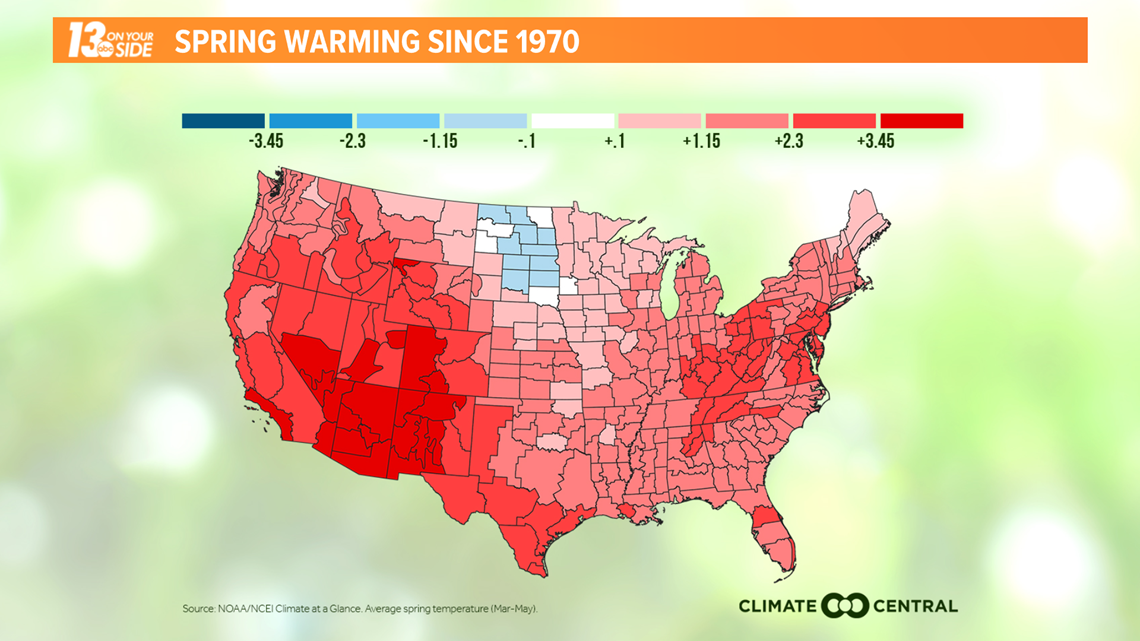 With the arrival of spring, many look forward to the melting snow, blooming of flowers, and warming temperatures. But those things happening too early have their downfalls. Including challenges to the breeding of native fish, changes in the growing season for farmers, and longer allergy season.