MICHIGAN, USA — We're at the time of year where outdoor events are plentiful and the forecast is important to plan around. While the chance of rain isn't zero throughout the weekend, it won't be enough to alter any out and about plans.
The chance of showers will continue near and southward of I-96, with locations closer to I-94 having the greatest opportunity of steady rain. Northward of I-96, dry air entrenched at the lower levels of the atmosphere – near ground level – will limit rainfall chances to isolated coverage.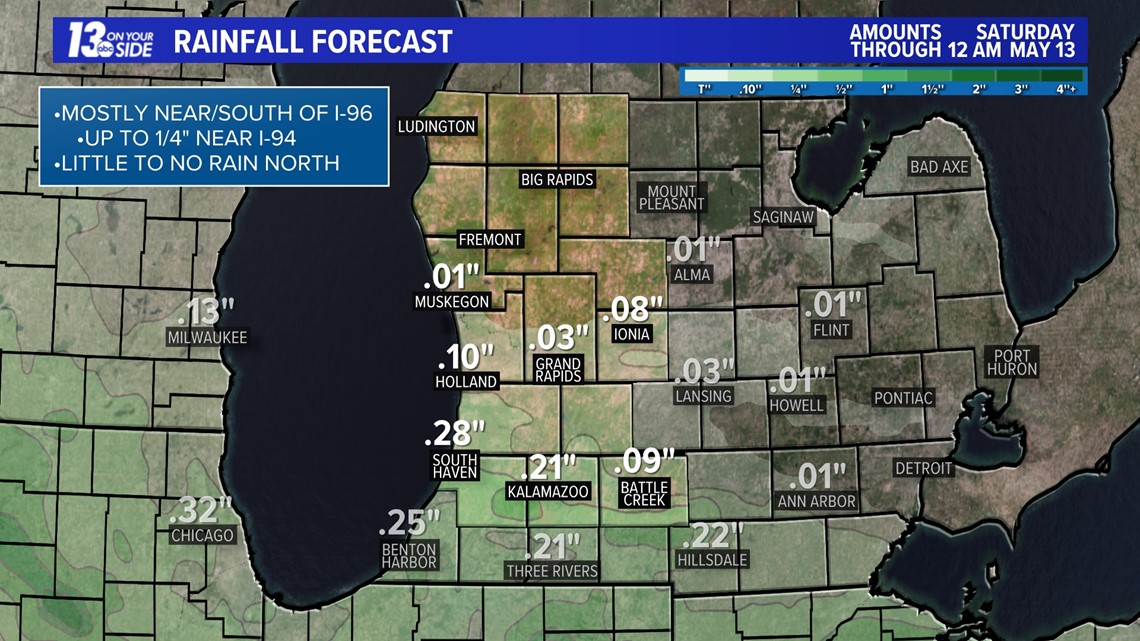 Cloud coverage will continue to increase, but temperatures will remain mild. Daytime highs will reach the 70s, possible upper 70s in locations that remain dry, which is still several degrees warmer than average for this time of year.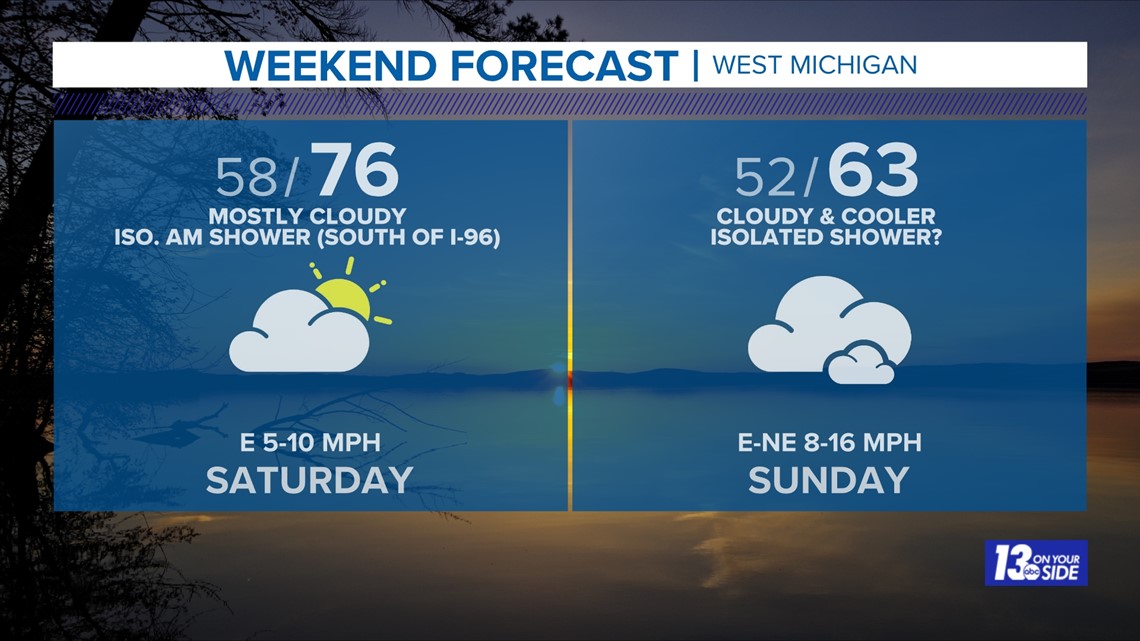 Overall, a decent day to get out and about!
It'll remain warm to kick off the weekend as temperatures soar into the 70s by the afternoon. Temperatures during the morning hours – important for the River Bank Run – will start in the upper 50s, but quickly climb through the 60s toward midday.
Chance of rain on Saturday is not zero but will be isolated in coverage and be on the lighter side. The morning hours present the greatest chance of a shower, primarily near and southward of I-96.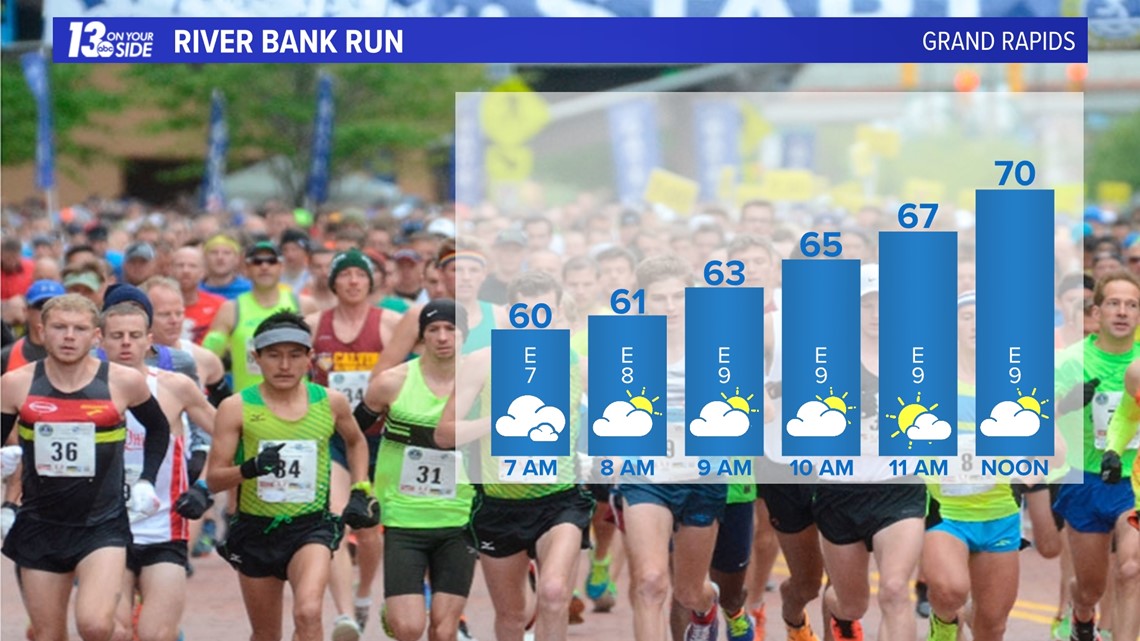 Cooler air will filter into the Great Lakes on Sunday, with daytime temperatures only reaching the lower to middle 60s – that'll be most noticeable for any outdoor plans.
Once again, the rain chance won't be non-zero, but remain isolated in coverage and on the lighter side. Locations south and west of Grand Rapids serve the highest opportunity for an isolated shower. If you're heading to Tulip Time (last day of the festival is Sunday), keep the rain gear in the car just in case, but no washout is expected.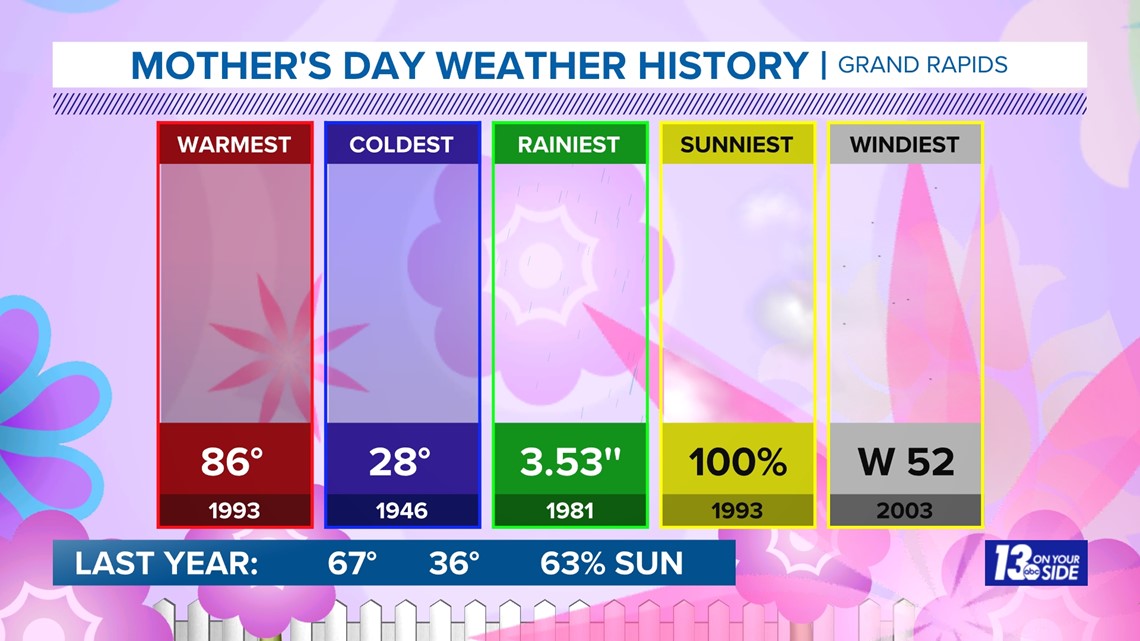 Anyone else dealing with allergies? You're not alone! No surprise with everything blooming as of late, with tree and grass pollen at high levels.