GRAND RAPIDS, Mich — If you thought last week was cold, get ready for some rough days.
Arctic air will dig into the Midwest and possibly break cold air records for dozens of cities, including most in West Michigan.
Highs will sit in the 20s Monday through Wednesday. Wind chills will be in the single digits at times.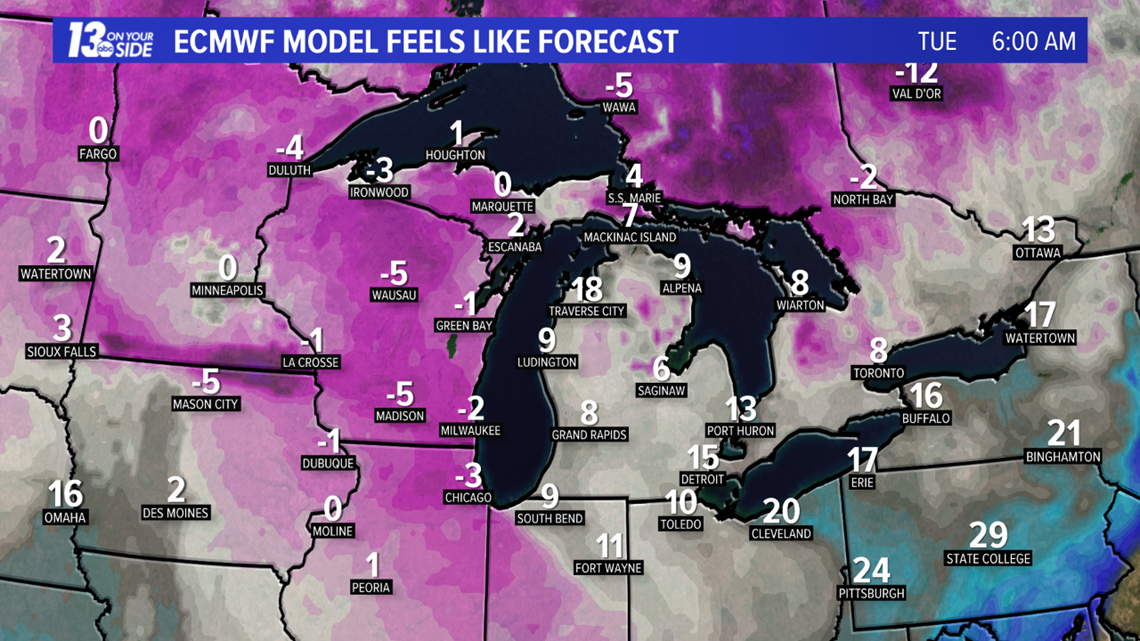 With the current forecast highs, the coldest high-temperature records are in jeopardy Monday and Tuesday. Grand Rapids and Muskegon are on track to set new record cold days.
This arctic outbreak is unusual this early in the season. High temperatures will be over 20 degrees cooler than average.
Accumulating snow is also likely for the beginning of the week. Snow begins Sunday night and could bring several inches of snow by mid-day Monday. Lake-effect snow will develop Monday night and continue Tuesday.
Weather models are still disagreeing on snow totals, but tend to agree on the lakeshore getting the highest totals, especially near and south of South Haven.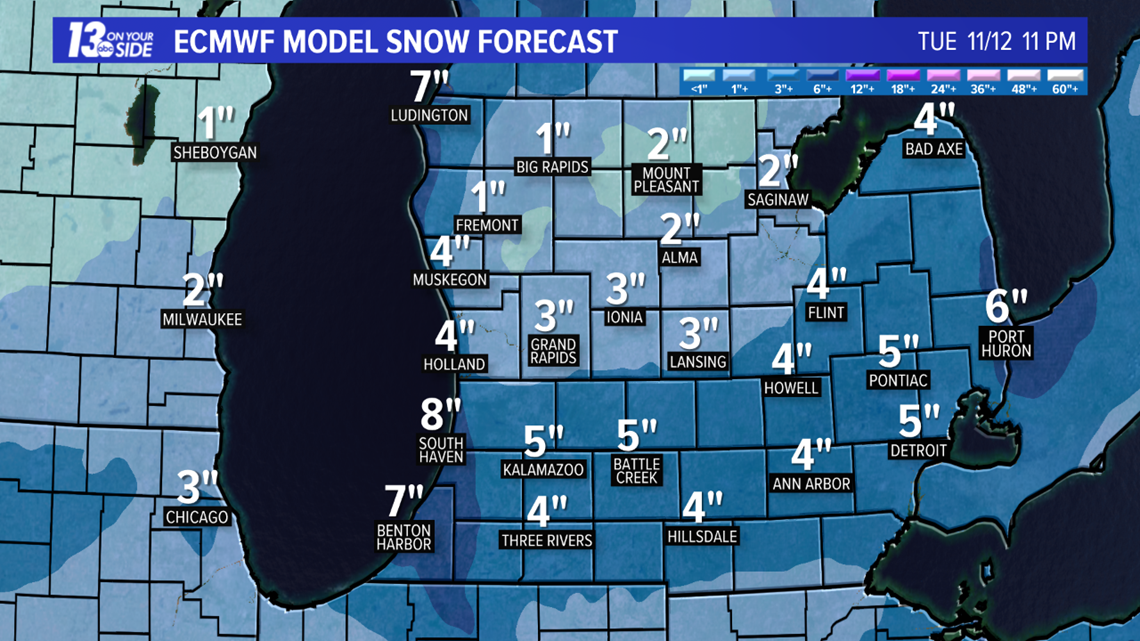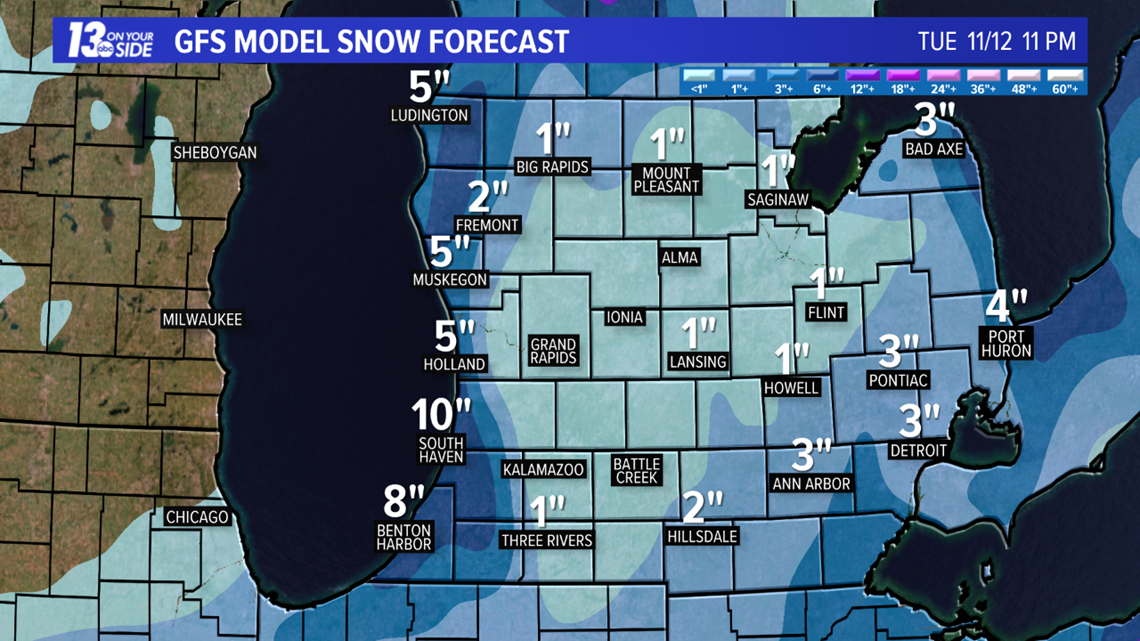 No matter how much snow you may get, travel will be slow-going and hazardous at times through Tuesday.
More weather headlines from 13 ON YOUR SIDE: