GRAND RAPIDS, Mich — Ready or not, here it comes!
Marquette, Michigan was blasted with snow this weekend, breaking two snowfall records. The previous record holder of 3.1 inches in 1976 was washed away by a flabbergasting 8.3 inches of snow.
But that's not all. Already for the month of October, Marquette has received 19.2 inches of snowfall. This breaks the previous record of 18.6 inches set back in 1979.
This rare October snow is not over just yet. The NWS of Marquette is forecasting another 1-3" of additional snow today. This has caused a winter weather advisory to be issued for Alger County. Drivers already have to prepare for rapidly changing conditions when driving today and tonight. Some roads may even become icy.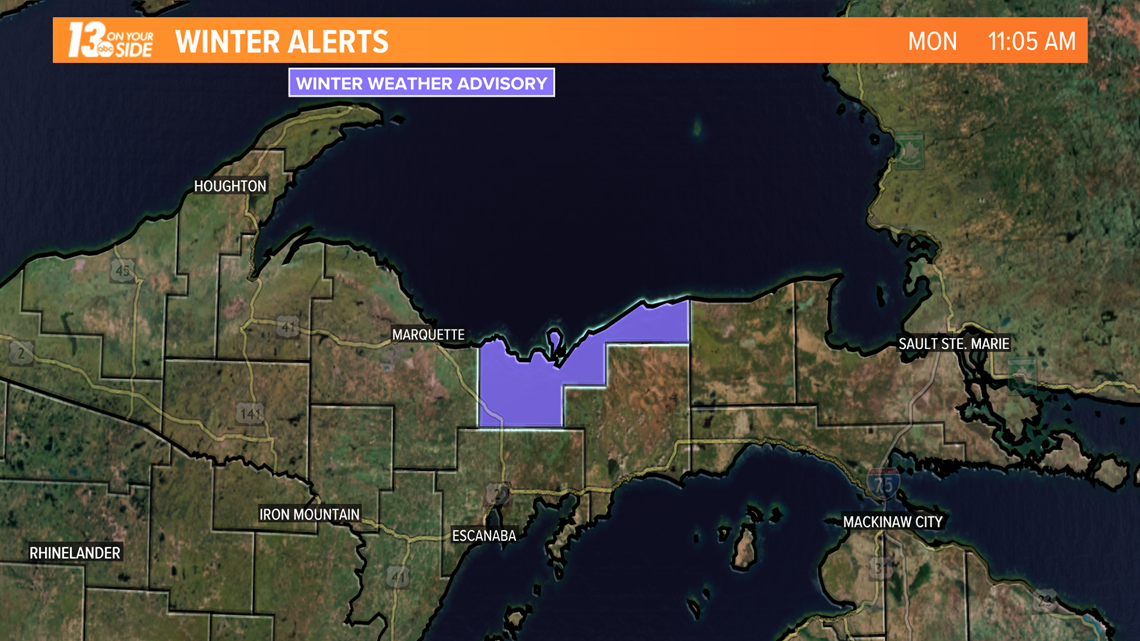 So ready or not, brace yourself, because this is just the start of winter weather here in Michigan.
See the following articles for more details on the upcoming winter season.