GRAND RAPIDS, Mich. — Another round of wintry weather is on-tap for West Michigan beginning late Monday night. Freezing rain, rain, snow and a lot of wind will accompany a strong area of low pressure.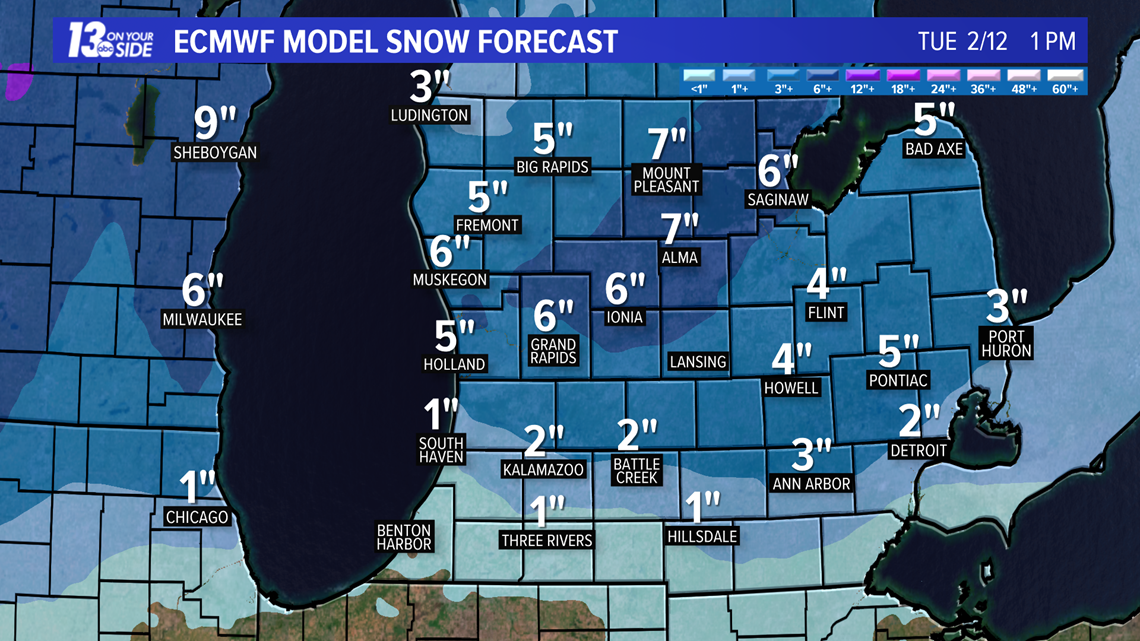 The storm arrives in West Michigan late Monday. From Holland to Grand Rapids, northward it should be mainly snow. This section of West Michigan has the chance of seeing the greatest snow totals.Good news: A lot of the communities hard-hit by freezing rain last week should see mostly snow this time.
The heaviest precipitation will fall between 2 AM and 10 AM on Tuesday. The heart of the morning commute will impacted by a combination of heavy freezing rain and snow.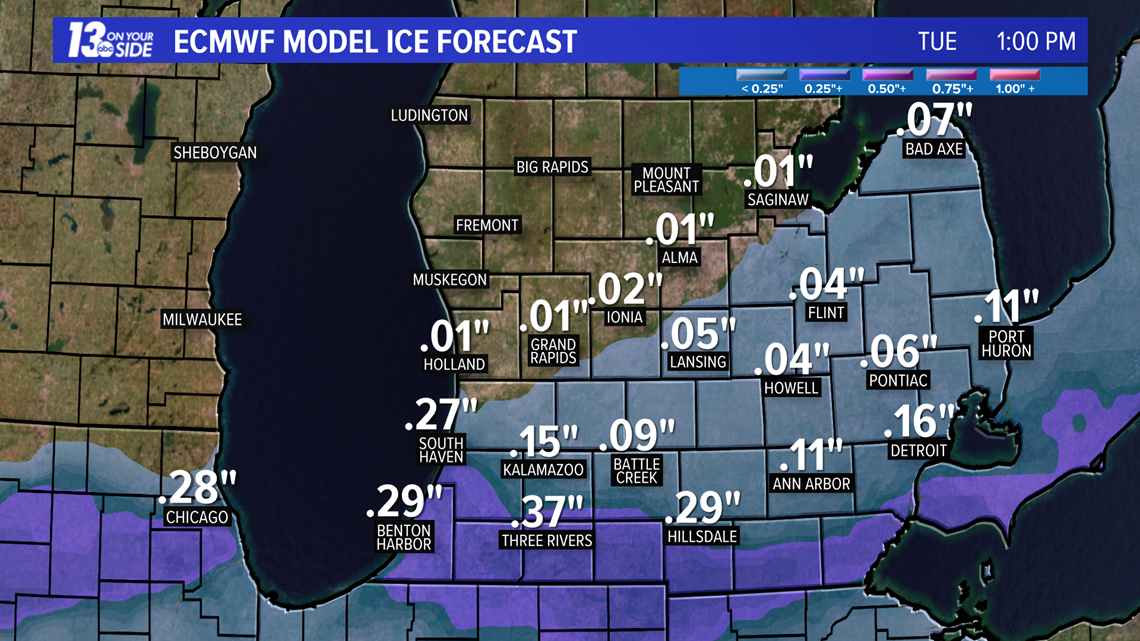 South of I-96, there will be enough warm air above the surface to produce freezing rain. In fact, significant amounts of ice could accumulate along and south of I-94. The freezing rain combined with strong winds has the potential to produce widespread power outages.
Warmer air will surge north around midday Tuesday, briefly changing the wintry precipitation to rain as far north as I-96. However, it will be short-lived. Colder air arrives late in the day changing the precipitation back over to snow.
Lake-enhanced snow is likely Tuesday night into Wednesday. This will add additional accumulations to the region. The combination of strong winds and snow will create whiteout conditions at times. Because of the orientation of the wind, the heaviest lake-effect snow will likely impact many of the communities along the I-94 corridor. Travel will remain treacherous through at least Wednesday morning.