As severe weather approaches, there is typically only a short amount of time to make life-saving decisions. For your safety, it is important that you have multiple ways to stay weather aware and receive critical weather information.
There are five direct ways in which you can receive weather alerts.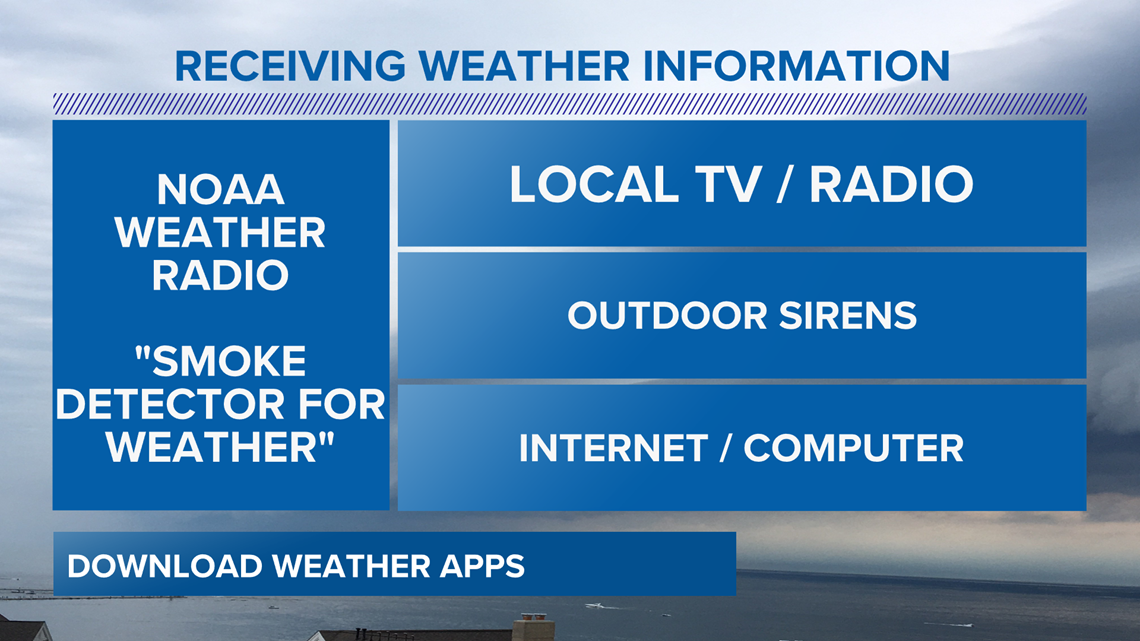 The first option is a NOAA Weather Radio. This is a nationwide network of radio stations broadcasting weather info directly from the National Weather Service. In the weather world, we often refer to them as the "smoke detector" for severe weather, because it will automatically sound an alarm in the case of a natural disaster or severe weather.
Secondly, there is also always your local tv station and radio station. Outdoor sirens are also always an option, as they will go off in the threat of immediate danger. However, that means they can be used for other situations beyond tornadoes and can be difficult to hear if indoors or for the hard of hearing.
Lastly, most have access to a smartphone. That means you have the capability to have weather alerts sent directly to your cellular device!
There are multiple apps that will alert you about severe weather, including the 13 ON YOUR SIDE App. All you have to do is download our free app, click on the weather tab, then look in the upper right-hand corner for the setting button, choose notifications, and turn on severe weather alerts.
As long as you allow the app to know your location, it will update you anywhere you are if under a severe weather threat.
If you have any questions about how to receive weather information or severe weather in general please text us at 616-559-1310.