GRAND RAPIDS, Mich. — The potential for severe thunderstorms has increased for Wednesday, April 5, including a higher risk for large hail and tornadoes, along with damaging thunderstorm wind gusts.
Severe Weather Risks
An Enhanced Risk means numerous severe thunderstorms possible, with some persistent and/or widespread storms. A few tornadoes, several reports of wind damage and damaging hail are possible.
Tornado Risk
There is a medium risk for tornadoes, with the black-hatched area indicating possible EF-2 tornadoes or stronger.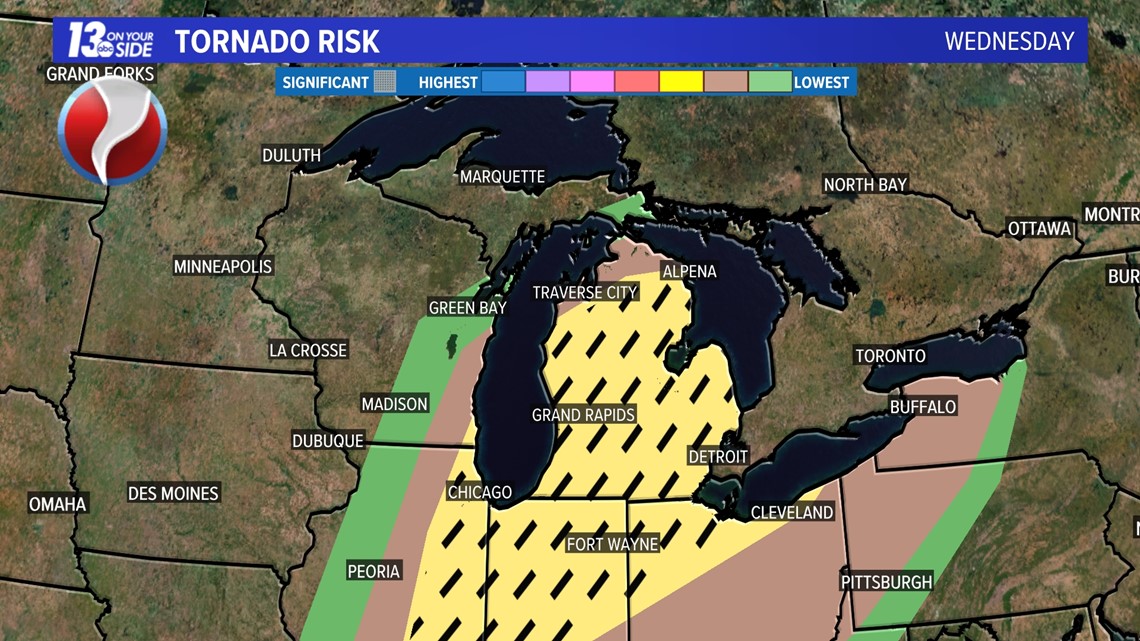 Hail Risk
There is a medium risk for large hail, with the black-hatched area indicating possible 2"+ or larger.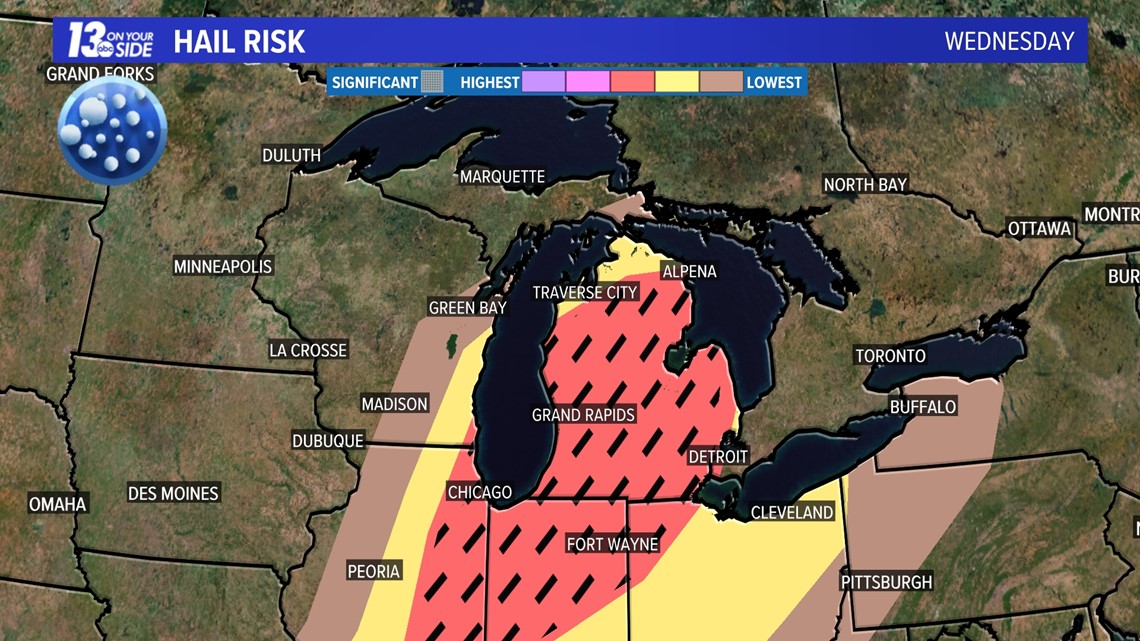 Damaging Wind Risk
There is a medium risk for damaging winds of 60+ mph.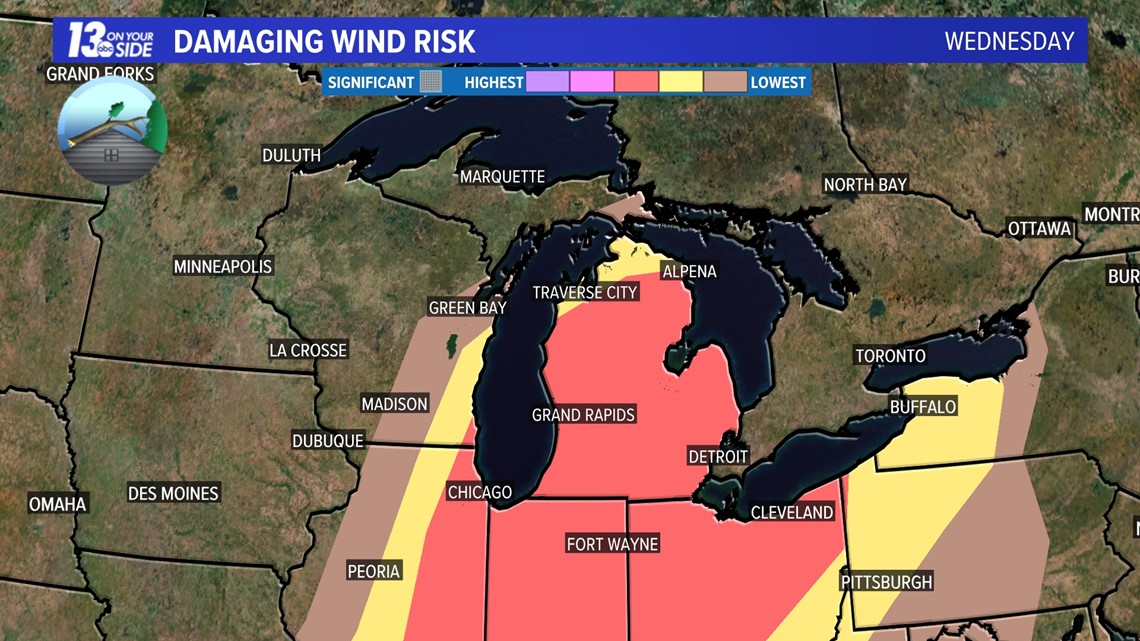 Timeline
Thunderstorms are possible Tuesday afternoon through Tuesday night with a slight risk one could be severe, mainly north of I-96.
Strong, potentially severe thunderstorms are more likely Wednesday afternoon.
Preparations and Safe Shelter Locations
You should prepare for possible severe weather by charging your electronic devices and check your safe shelter location for quick access.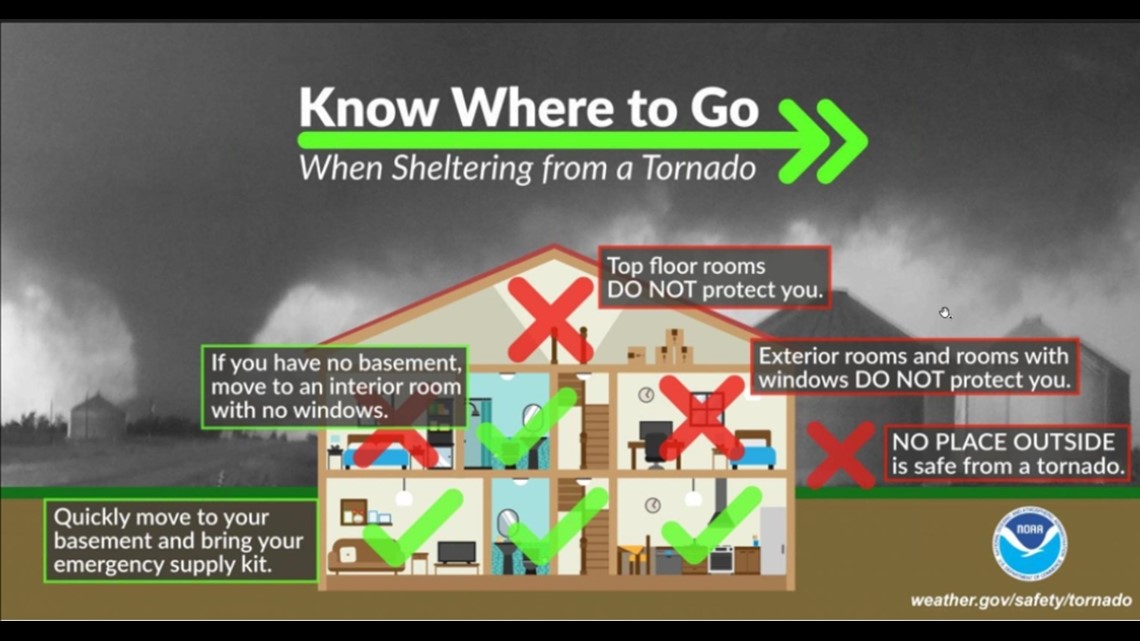 Share Photos and Videos
Safely share your horizontal photos and videos by texting STORM to 616.559.1310.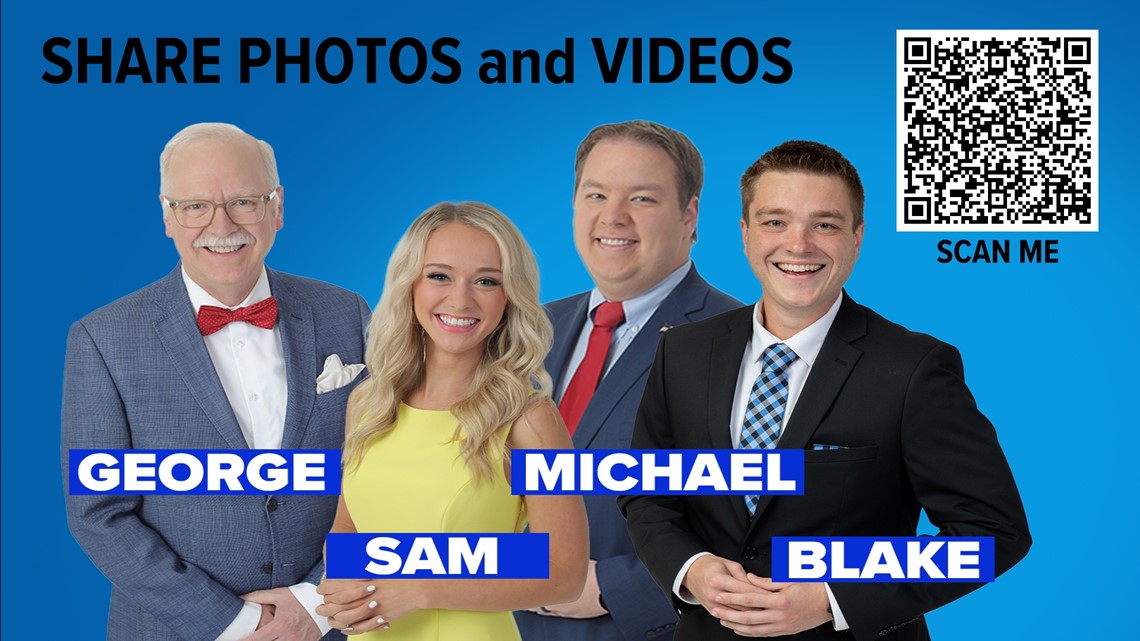 As always, stay weather aware Wednesday and continue to watch for updates and continuous weather coverage from our 13 On Your Side Weather team of experienced meteorologists.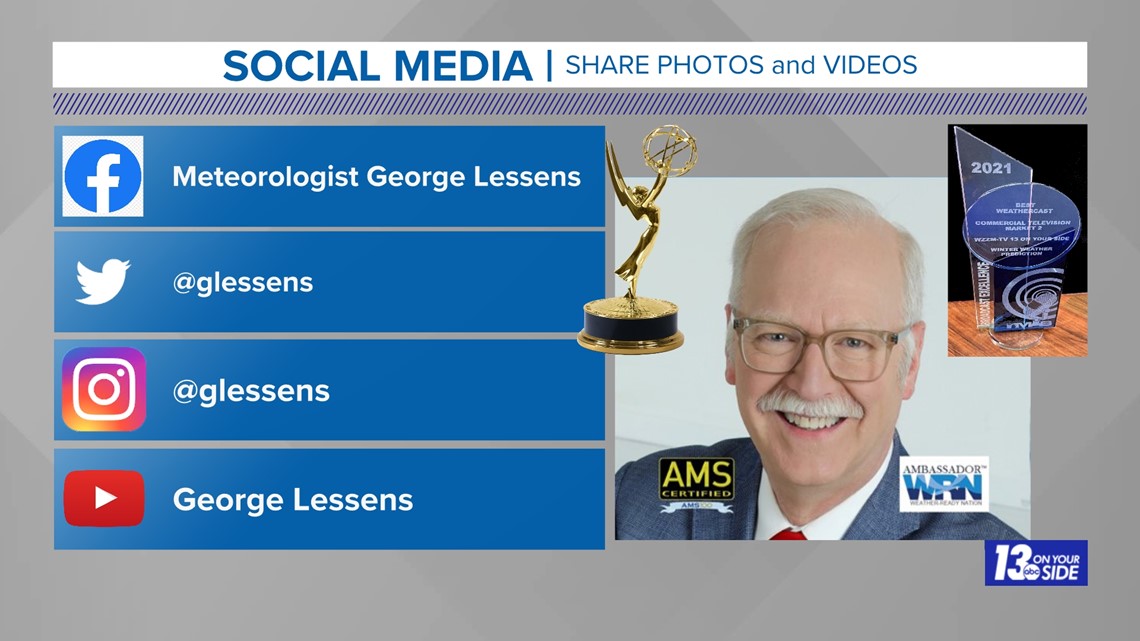 Make it a safe Wednesday!
Chief Meteorologist George Lessens
George is a graduate of Penn State University working for 13 On Your Side for over 42 years. He is a Certified Broadcast Meteorologist (CBM), a twelve-time MAB® Weathercast Award Winner and two-time EMMY® Award Winner.