GRAND RAPIDS, Mich. — As part of our participation in Michigan's Severe Weather Awareness Week, it's a good idea to take some time to debunk a few common misbeliefs about severe storms.
Weather myths typically come from anecdotal evidence using the "it has/hasn't happened here, so this must be the cause" formula as the basis for their existence.
Over the years people have claimed everything from lakes, valleys, mountains and cities are the reason they can or can't have bad weather happen in their location. At best these tall tales are overstating the effect of local geography, and at worst they are providing a false sense of security that many may rely on instead of proper preparation.
So let's look at three of our local weather myths, and put these fallacies to bed!
1. Lake Michigan Protects Us From Severe Weather
While there is some truth to Lake Michigan protecting us from storms, this effect only goes so far.
When thunderstorms are fueled primarily by surface heating and low level instability, the cool air over Lake Michigan can cut off this flow of fuel and weaken storms as they cross the lake. However, these storms can quickly regain this energy once they move back on land.
In addition to this, storms that are driven by larger scale atmospheric dynamics, and not primarily by surface heating (think of a derecho), may not be affected at all by crossing the cooler waters of the lake.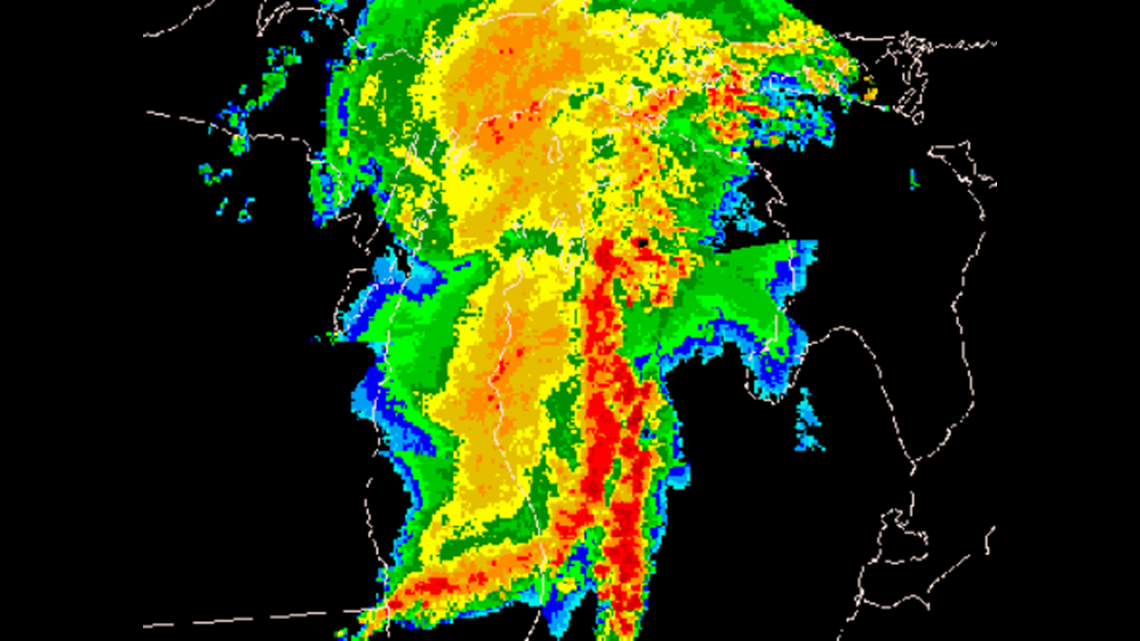 Not only could some storms be unaffected by the lake, others may be generated by the transition from water to land. It's somewhat common for storms coming off Lake Michigan to see a change in wind direction/speed that results in low level rotation in the storm as it comes onshore.
This can create spin up tornadoes that would not otherwise form, though these are usually weak and short lived.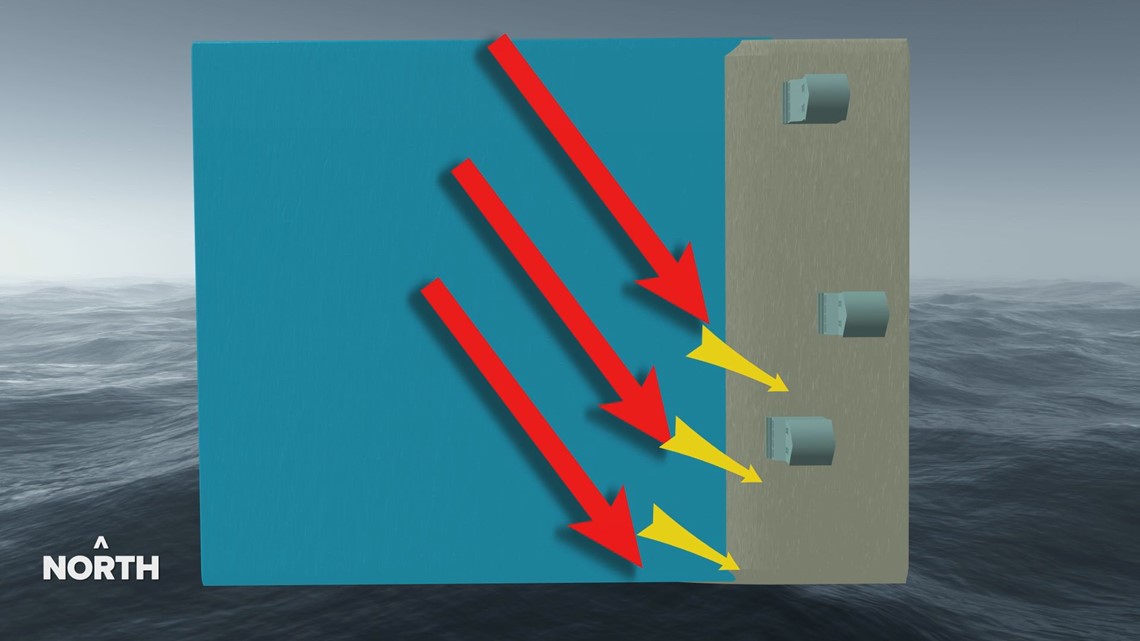 2. Tornadoes Can't Hit Big Cities
From Gaylord in 2022, to Grand Rapids in 2016, to Kalamazoo in 1980, there is no shortage of historical incidents where a tornado has hit a larger city.
It's essentially a case of statistics. Most of the areas a tornado could hit are rural, and tornadoes, while a common form of severe weather across the U.S., are not happening every day and certainly not with every storm.
According to data from NOAA, the U.S. only sees around 1,200 tornadoes per year. Factor in that the United States covers over 3.5 million square miles, that only 3% of this area is classed as urbanized, and that tornadoes themselves are mostly small, and the statistical chance for a large city to get hit by a tornado are simply really low, but not impossible.
3. You Need To Prep Your Home For Storm Impact
While there are preparations you can make to your home well in advance of a tornado to increase the chances it will sustain less damage, by the time the warning is out and the storm is on the way, there is nothing left that you can do in this regard.
Myths, such as opening your windows or seeking out a corner of the house for shelter based on how the storm is approaching, simply waste valuable time that would be best used getting to a safe location and preparing to ride out the storm.
When a storm is approaching, here's all that you need to do.
Take shelter in an interior room, away from windows and doors. Put as many walls between you and the outside as you can. If you have a basement or storm shelter, seek safety there.
Once in a place of shelter, cover yourself with blankets or pillows for protection. If you have something sturdy, like a strong table, seek shelter underneath. Wait until you are certain the storm has passed before leaving the shelter.
Once you leave the shelter use caution, as broken glass, nails, power lines or other hazards may now be present. Be aware that storms don't always come in one big burst. Stay weather aware in case additional storms threaten the area later on.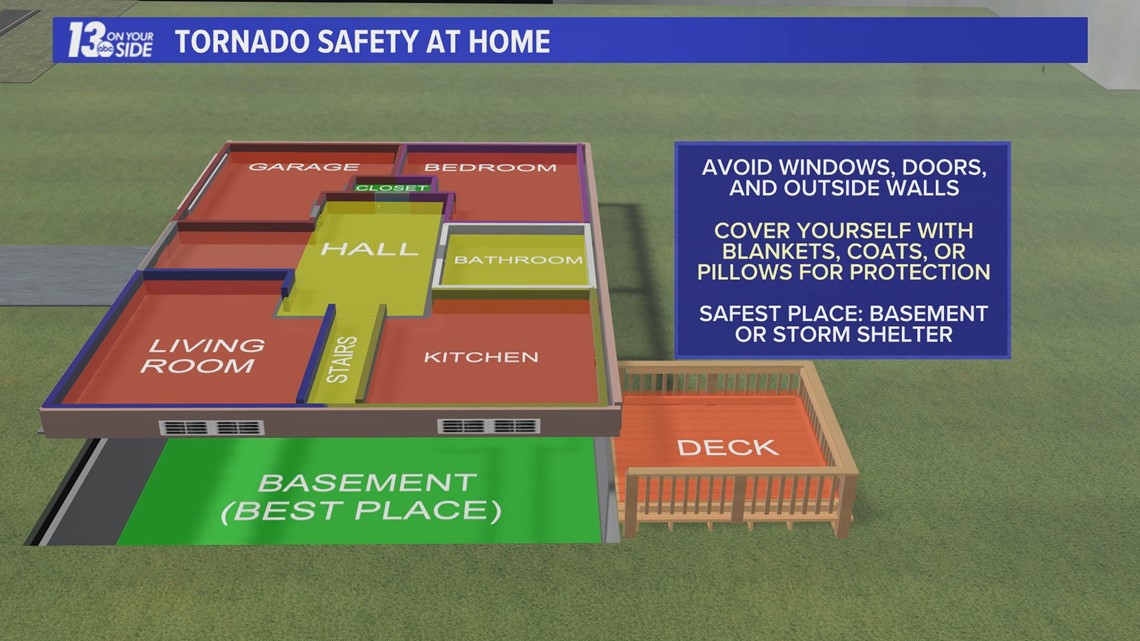 In addition to the above information, another way to stay safe this severe weather season is by having a trusted source for weather forecasts, such as the 13 ON YOUR SIDE Weather Team!
We will be here for you all severe weather season long!
-- Meteorologist Michael Behrens