MUSKEGON, Mich. — Powerful thunderstorms ripped through parts of West Michigan, and it appears the most damage was inflicted on the Muskegon area.
13 ON YOUR SIDE crews saw several trees and limbs down in the area surrounding Merrill Avenue and Fourth Street in Muskegon.
There was at least one home that had a tree fall on top of it.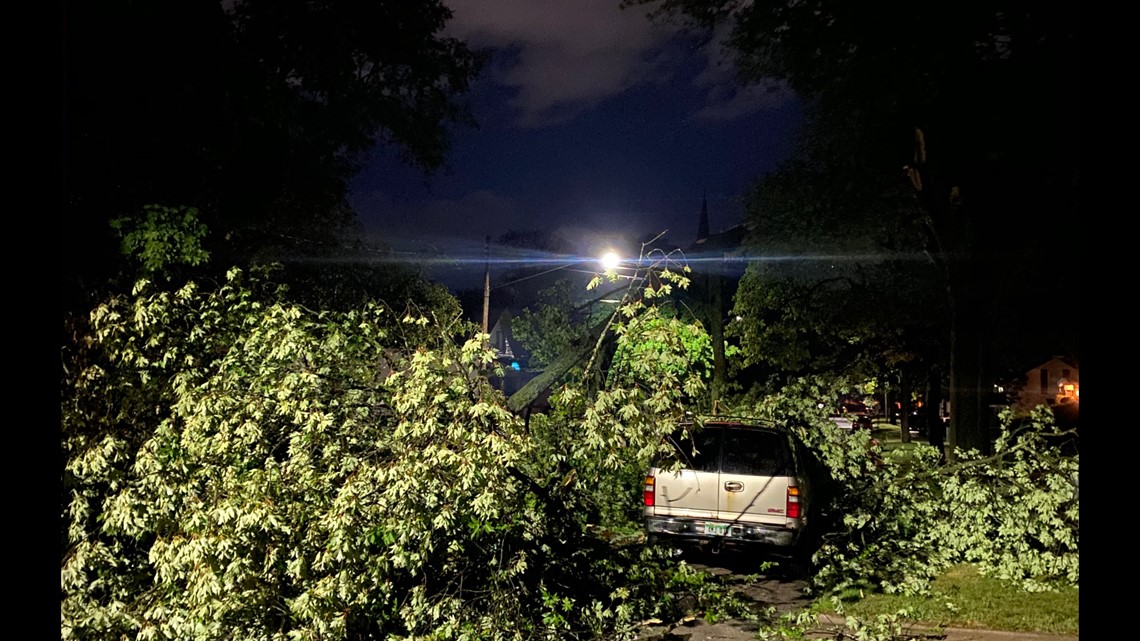 There have been no reports of any injuries at this time.
Despite the damage, there are few power outages in the area.
As of 7 a.m., Consumers Energy's Outage Map reported more than 1,600 people without power. But that number is likely not all due to storm damage in Muskegon County.
Severe thunderstorm warnings were issued for Muskegon and Ottawa Counties from 8:37 p.m. to 9:06 p.m., and again from 9:46 p.m. to 10:27 p.m.
Winds reached up to 45 mph in Muskegon County.
Powerful storms cause damage in Muskegon