GRAND RAPIDS, Mich. — We just wrapped up Severe Weather Awareness Week last week in West Michigan, and now our first severe storms of the year could be on the way for Friday.
A deepening low pressure out over the Great Plains will push our way as we head into Friday. The warm front attached to this system will overspread heavy showers and some thunderstorms across West Michigan as we go through the first part of Friday, though these will not be severe.
After this first push of rainfall, we will see a break in the action as we head through the midday and into the early afternoon.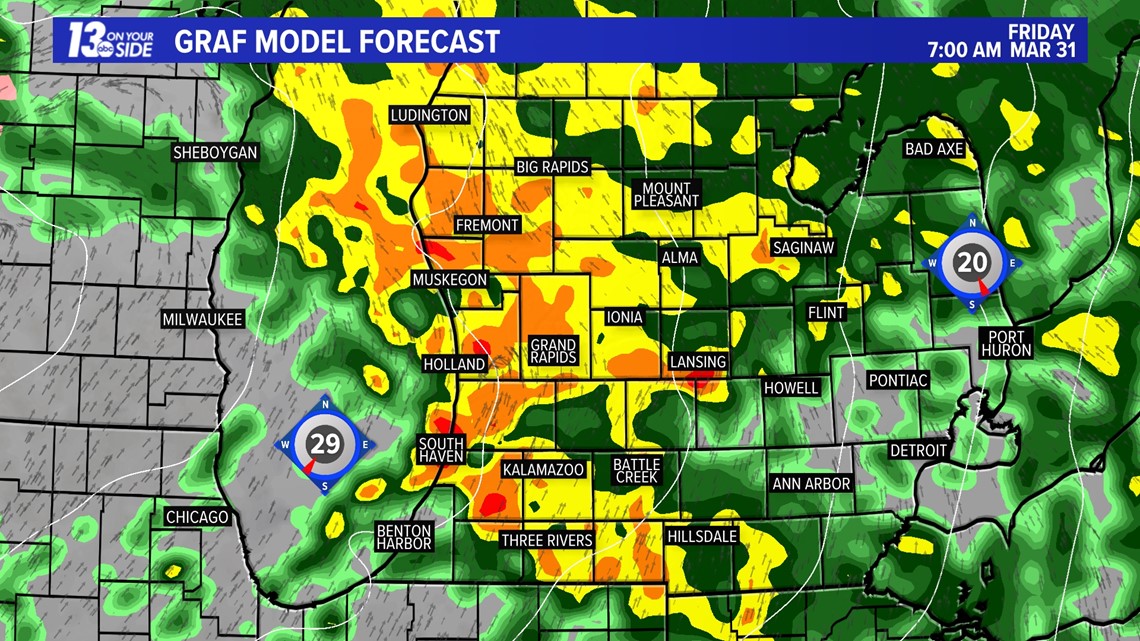 The first of two potential rounds of stronger storms will start to work into West Michigan by the later afternoon and early evening. Storms may start to come over the lake as early as the 4 p.m. hour.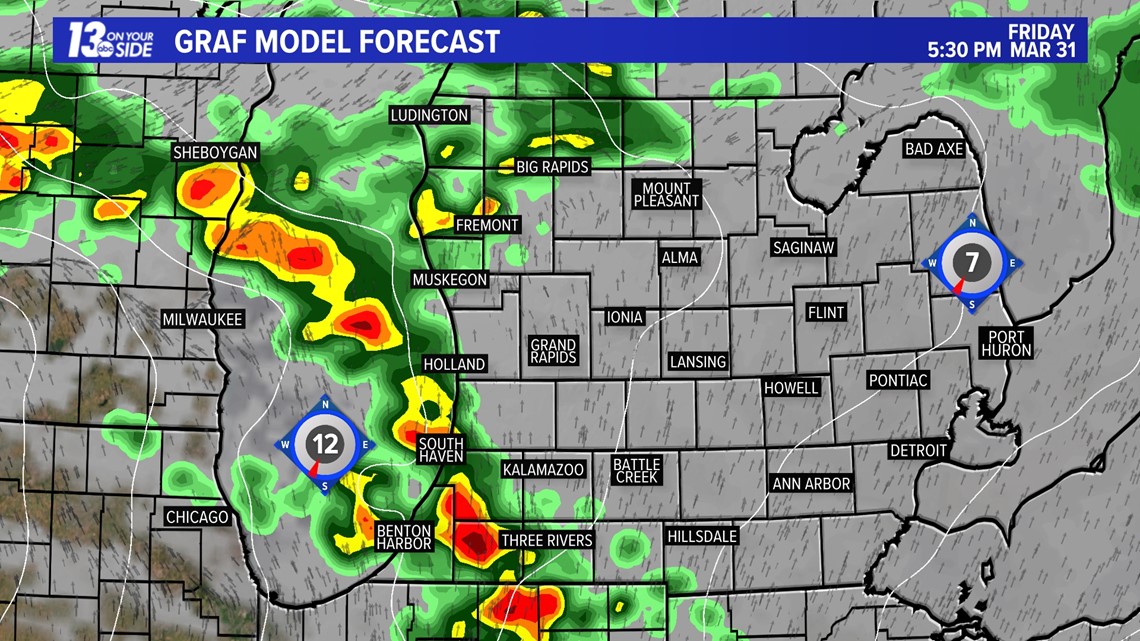 Another round of strong to severe storms will be possible as we head deeper into Friday evening. This will likely be exiting the region as we head past midnight.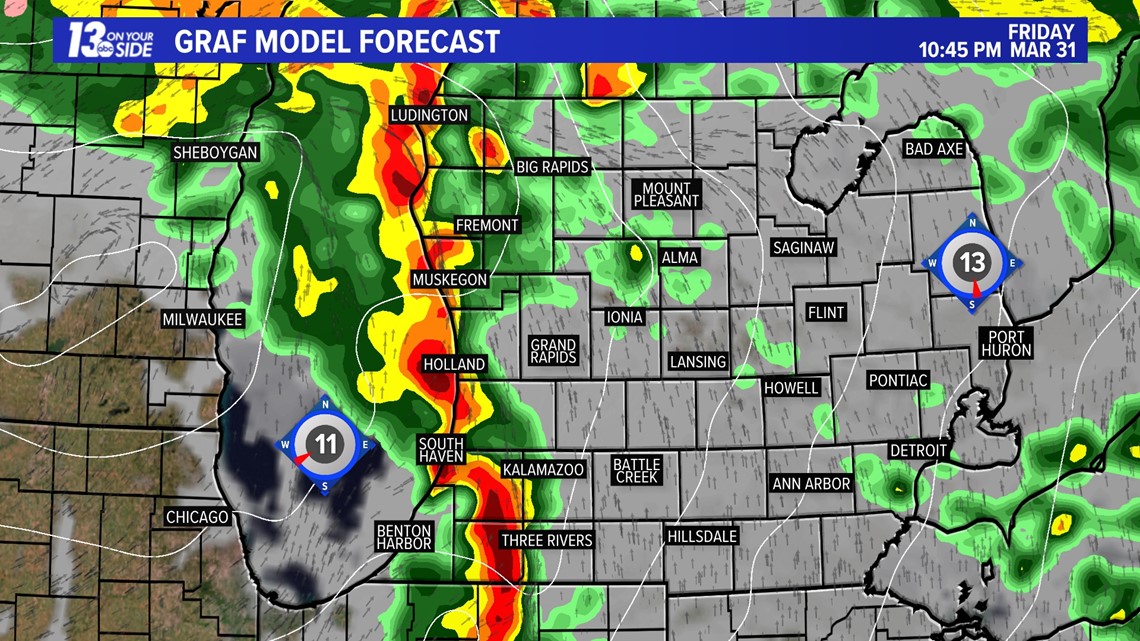 When it comes to severe risk with this system most of West Michigan is under the lowest risk, a level 1 out of 5, but the lakeshore and southwestern counties are under a level 2 out of 5 risk. Damaging winds will be our main concern, with gusts possible over 40 mph even outside of severe storms.
Some potential for hail and an isolated tornado are also possible Friday.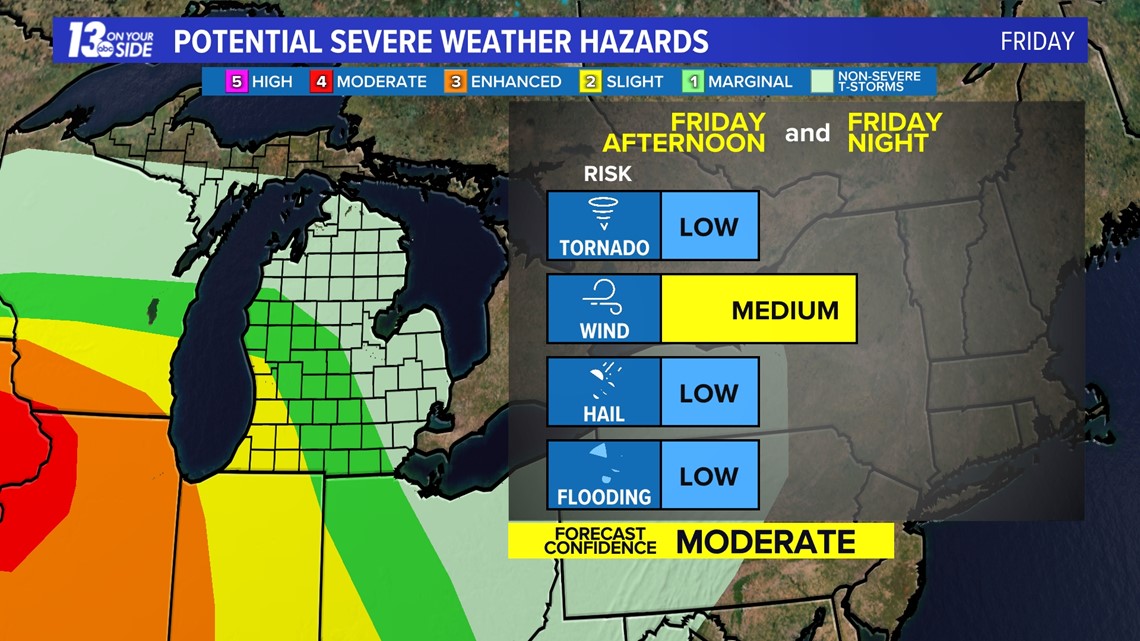 As for the timeline of events, the first half of the day will only see a risk for heavy rains and potential flooding in low lying/flood prone areas. The bulk of the severe risks will be in the late afternoon and evening.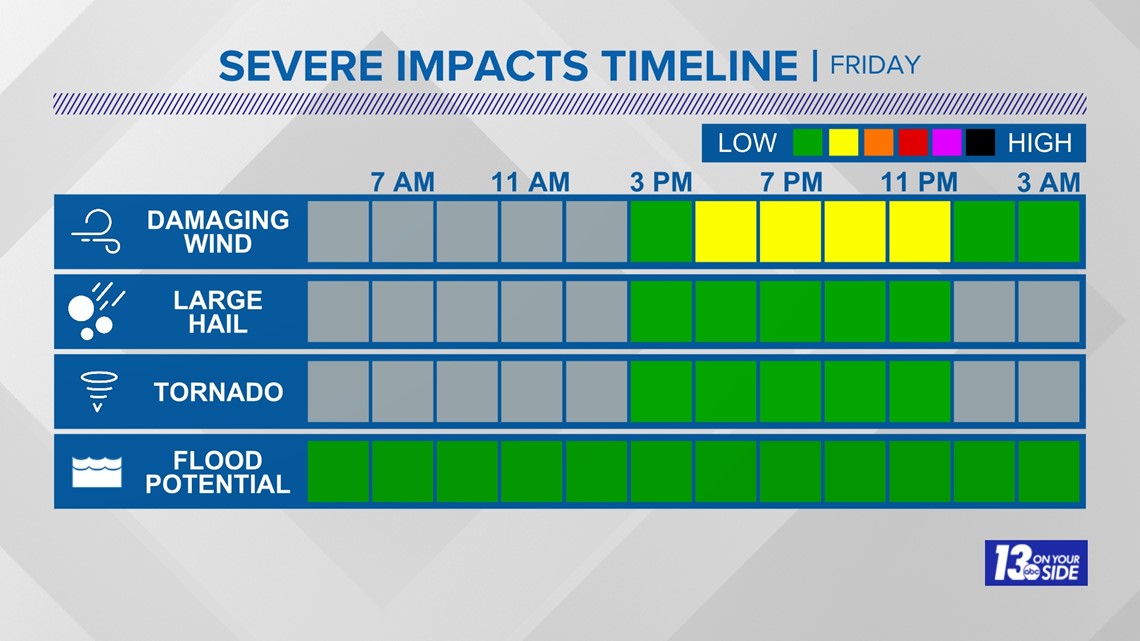 When it comes to the flood potential, the areas of highest concern will be low lying and flood prone areas. The NWS in Grand Rapids has also identified areas along the Muskegon River in Newaygo County that may see minor flooding.
A widespread 1 to 2+ inches of rainfall may drop from Friday through Saturday.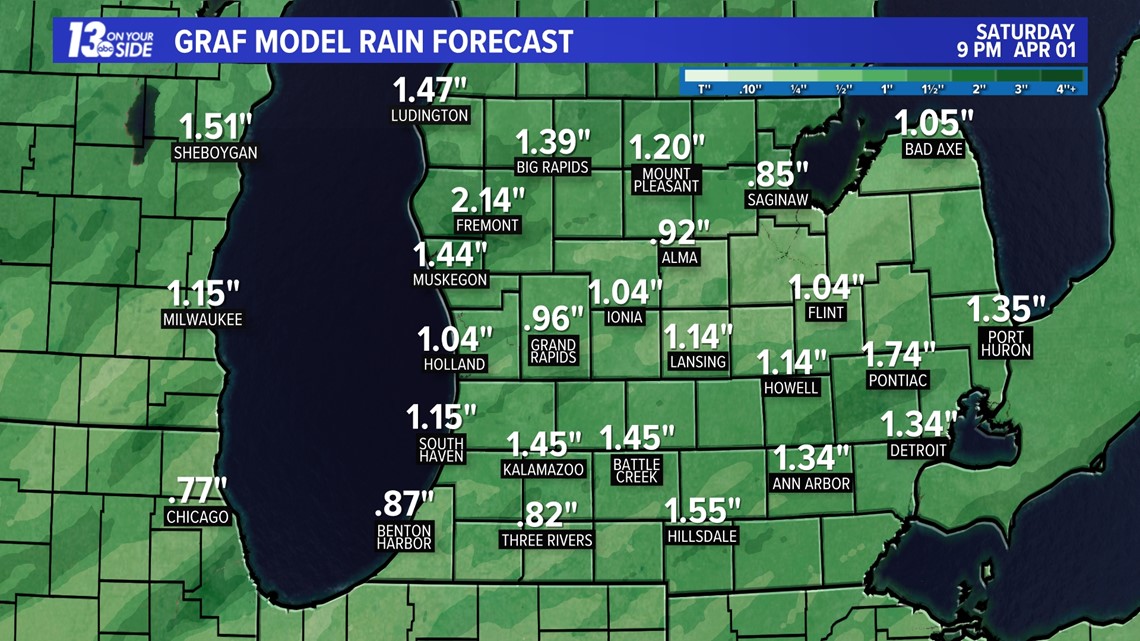 A risk for power outages will persist into the weekend as rain turns to snow on Saturday with very windy conditions expected. Winds gusting 40-50+ mph will be a possibility into the first half of the weekend.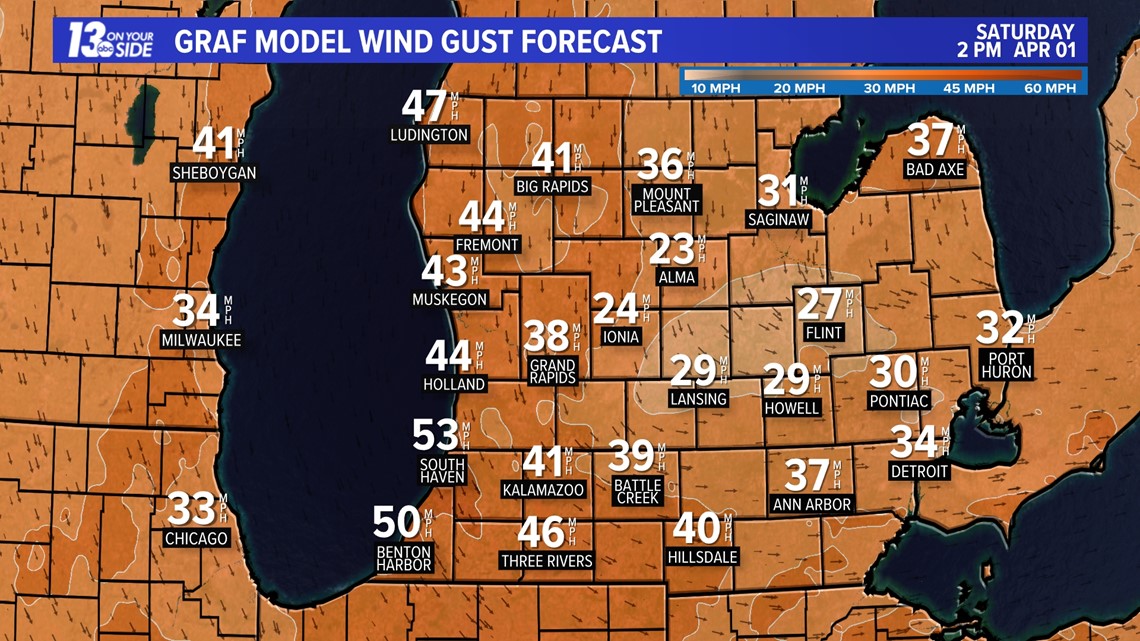 Stay weather aware Friday and Saturday!
The 13 On Your Side Weather Team will have you covered all throughout this and every severe weather event all season long!
-- Meteorologist Michael Behrens