GRAND RAPIDS, Mich. — A major winter storm is still targeting West Michigan with significant ice and snow Wednesday and Thursday. Strong winds could lead to widespread power outages.
Current Alerts
Ice Storm Warnings and Winter Storm Warnings were issued Tuesday afternoon, upgraded from the Winter Storm Watch.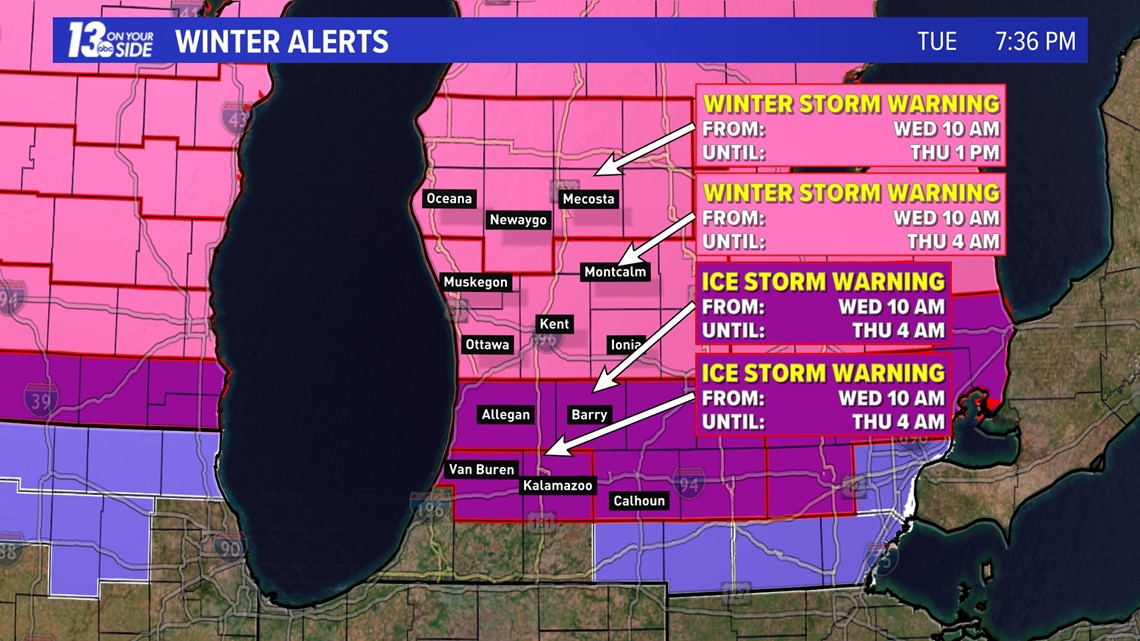 This is the first time an Ice Storm Warning has been issued in the area since December of 2013, over 3,000 days ago.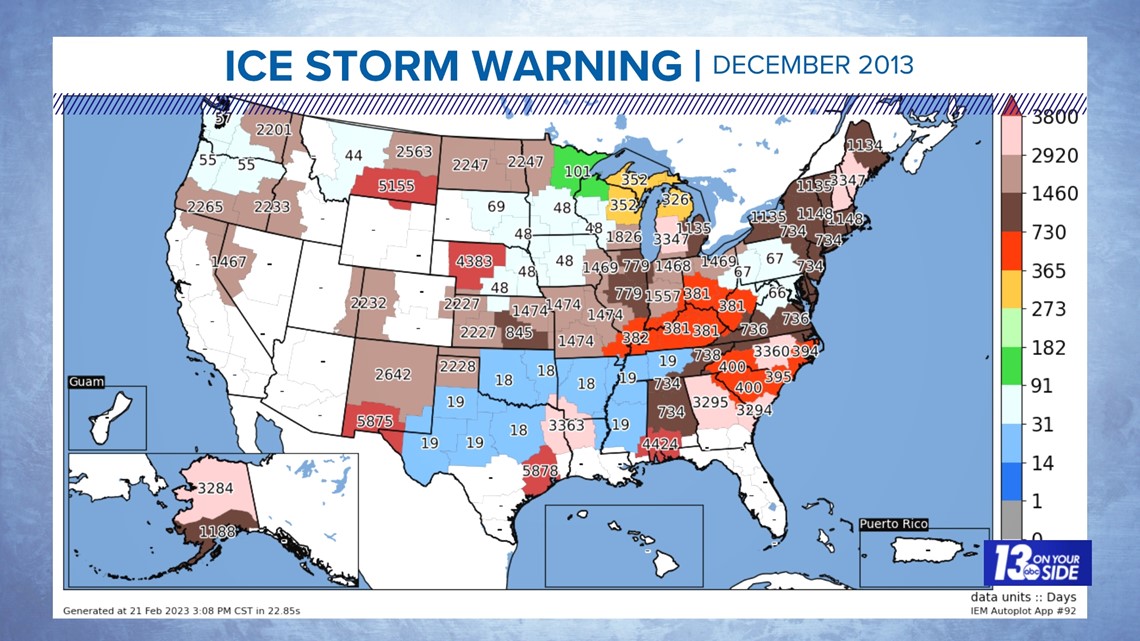 Tracking and Timeline
The track and areal extent of winter precipitation has varied little in the past five days, leading to high confidence in when and where the ice and snow is likely. Minor shifts in types of precipitation, how much and where it will accumulate are expected to occur throughout the event. Some areas may occasionally see more freezing rain and sleet, rather than snow and vice versa.
The winter storm precipitation begins around mid-day Wednesday and intensifies quickly during the afternoon, leading to difficult travel for the Wednesday evening commute. The duration of the heaviest precipitation will be around 12 to 15 hours, tapering off in the early hours before sunrise Thursday.
Amounts and Impacts
Snowfall could reach impressive amounts of 6''+ (and locally higher amounts) generally north of I-96. This general location depends on exactly where the boundary sets up and for how long. It could vary by several miles. Less snow will fall along and south of I-96.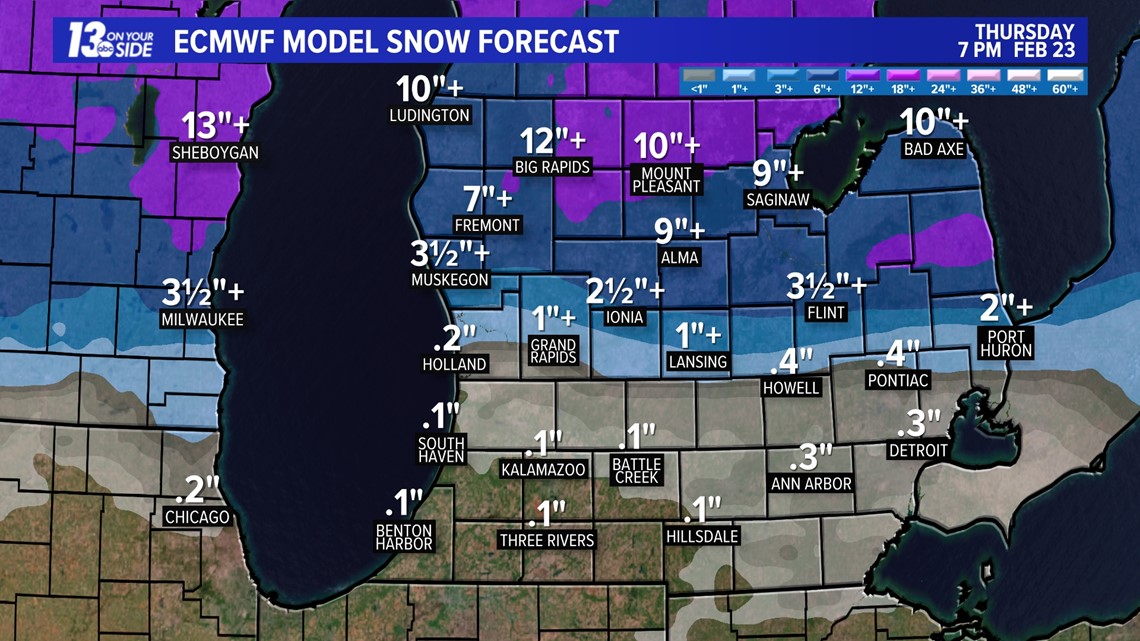 Icing from sleet and freezing rain could be hazardous with areas along of I-96 with ½-1'' amounts upwards to 1½'' along I-94.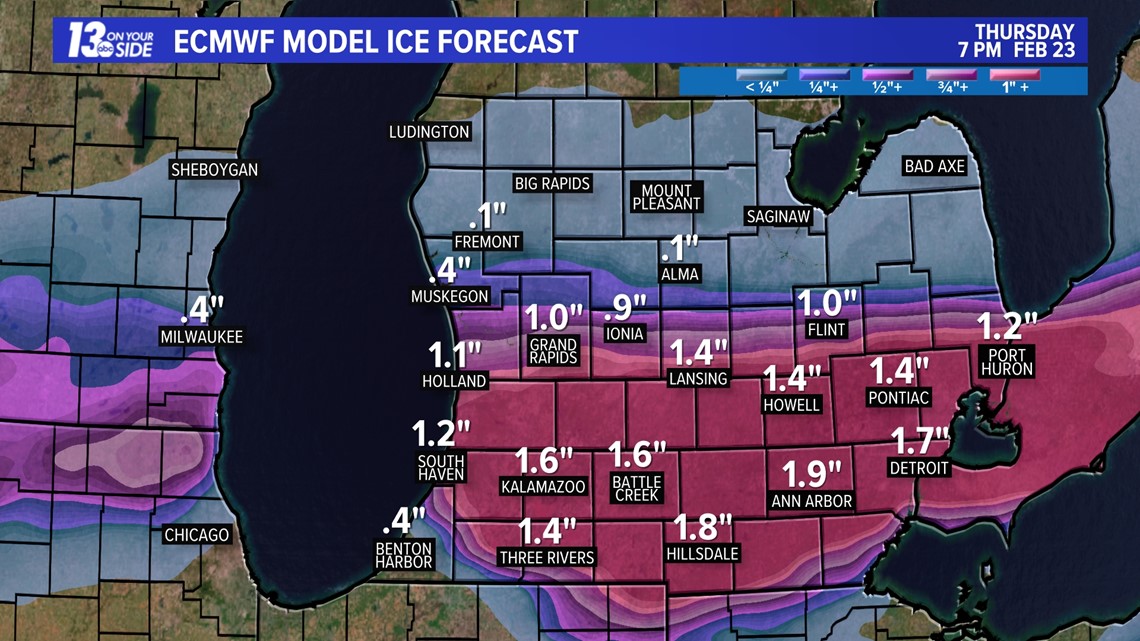 Keep in mind, these are estimates of precipitation totals and may not reflect the exact amounts any one location may get. What it does show is the potential for these amounts from this particular model run. Several weather model runs from over several days have consistently shown these amounts and locations.
The impacts to travel and activities are likely to be greatest from Wednesday afternoon through Thursday, with some recovery not taking place before Friday.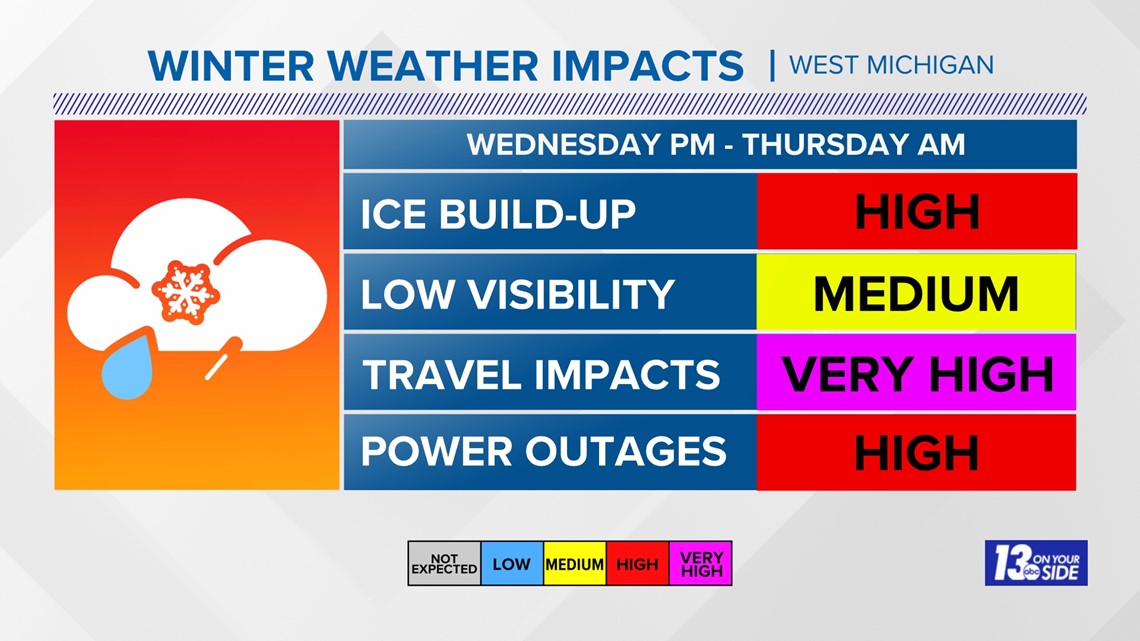 Strong Winds
Strong winds to 40+ mph could lead to power outages, especially where ice accumulates the heaviest on power lines and tree limbs. Winds will be E-NE on Wednesday, then shift W-SW on Thursday.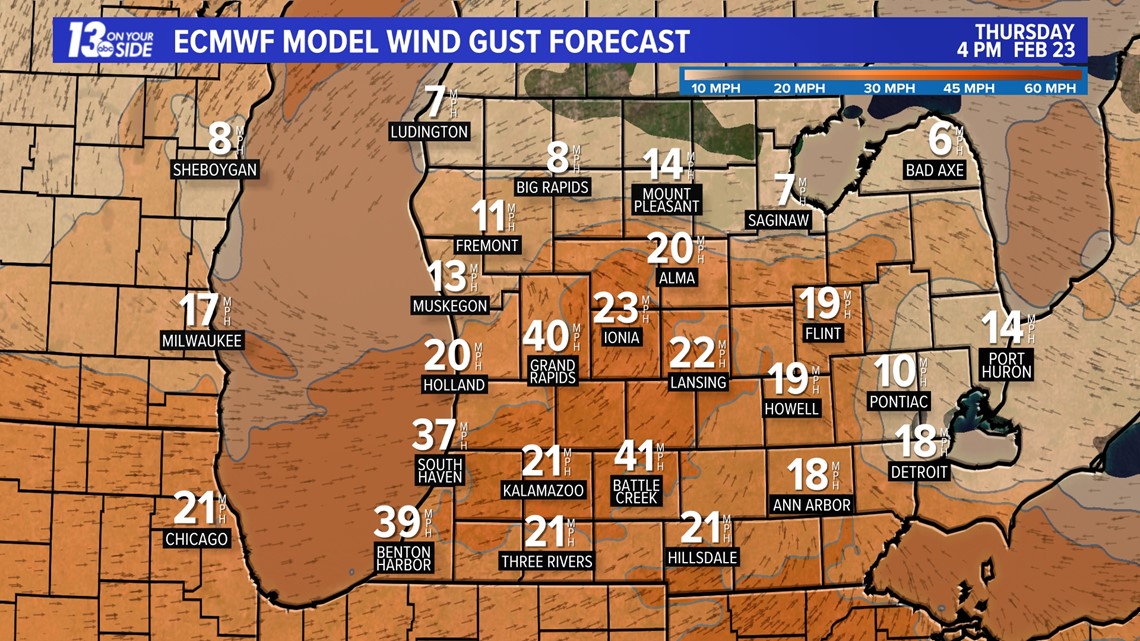 Looking Ahead
As the storm winds down, early Friday temperatures will range from the 20s north, to the 50s south, before plummeting into the 10s by early Saturday — resulting in a "flash freeze," meaning any precipitation that hasn't melted will be frozen in place until above-freezing temperatures slowly return over the weekend. This will lengthen the recovery time by hours, or even days.
The weekend is expected to be mostly sunny and dry with temperatures climbing into the mid to upper 30s.
Be safe out there and continue to watch the 13 ON YOUR SIDE Weather Team for updates.
Chief Meteorologist George Lessens
George is a graduate of Penn State University working for 13 On Your Side for over 42 years. He is a Certified Broadcast Meteorologist (CBM), a twelve-time MAB® Weathercast Award Winner and two-time EMMY® Award Winner.