MICHIGAN, USA — Today is the fourth annual #ShowYourStripesDay, a day where meteorologists and climate activists around the world come together to inform the public of the realities of climate change.
These stripes, created by Ed Hawkins, are a simple visual representation of our warming atmosphere. Each bar represents the yearly global average temperature starting from 1850 through 2020.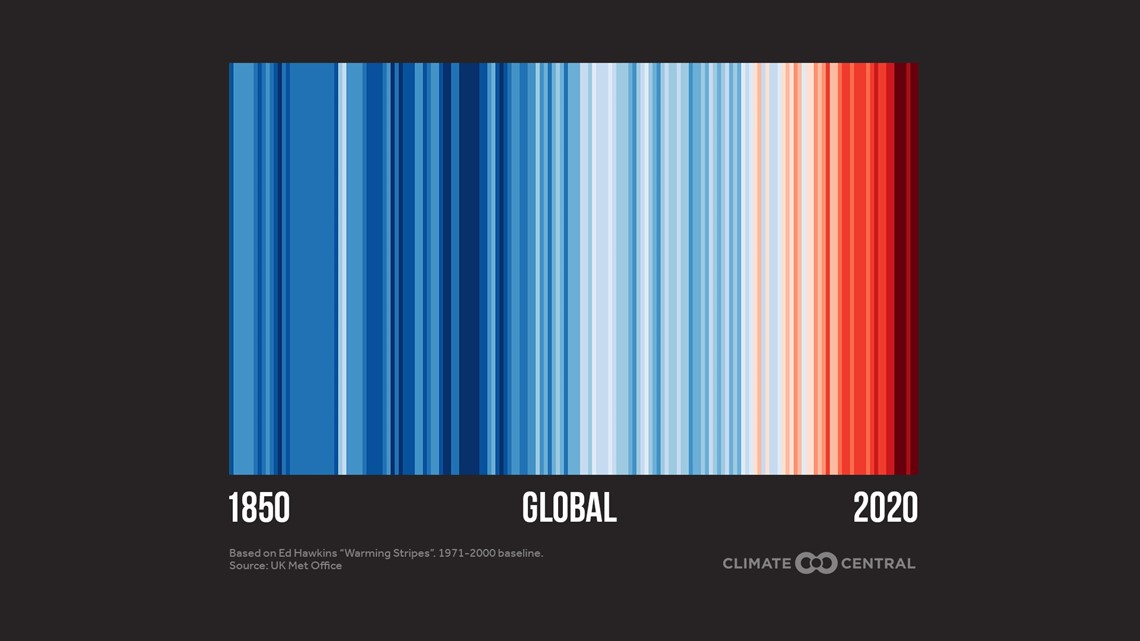 The blue stripes show the cooler years, while the red represents hotter years. The data shows a clear warming trend from left to right, with the darkest shades of red in our most recent year.
This is a clear indicator of our changing climate. We are seeing the impacts of that changing climate right here in Michigan, where the rapidly warming trend is evident.
The facts trend beyond just data. Early-onset of springtime temperatures, shifts in seasonal snowfall patterns, declining ice coverage and drought conditions are all prime examples we are experiencing right here in West Michigan.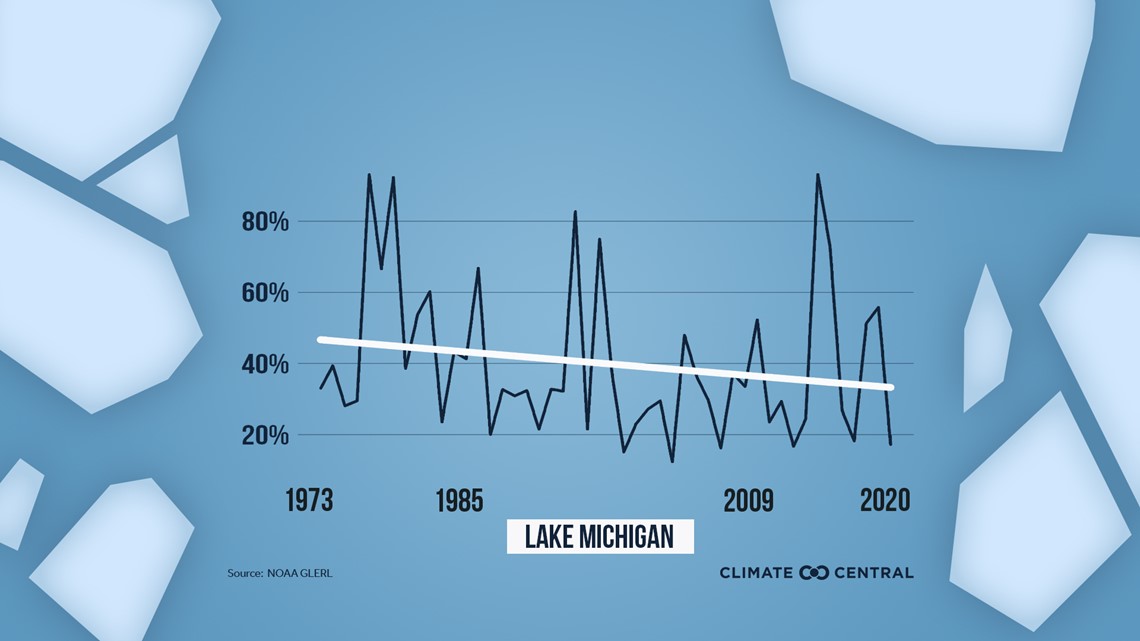 Even our allergy seasons are worsening due to climate change. All of these things are costly and impact you. This begins with the human-induced greenhouse gas emissions, increasing our levels of CO2 in the atmosphere. Several studies have shown that higher levels of CO2 are directly related to higher pollen levels. If one goes up, so does the other.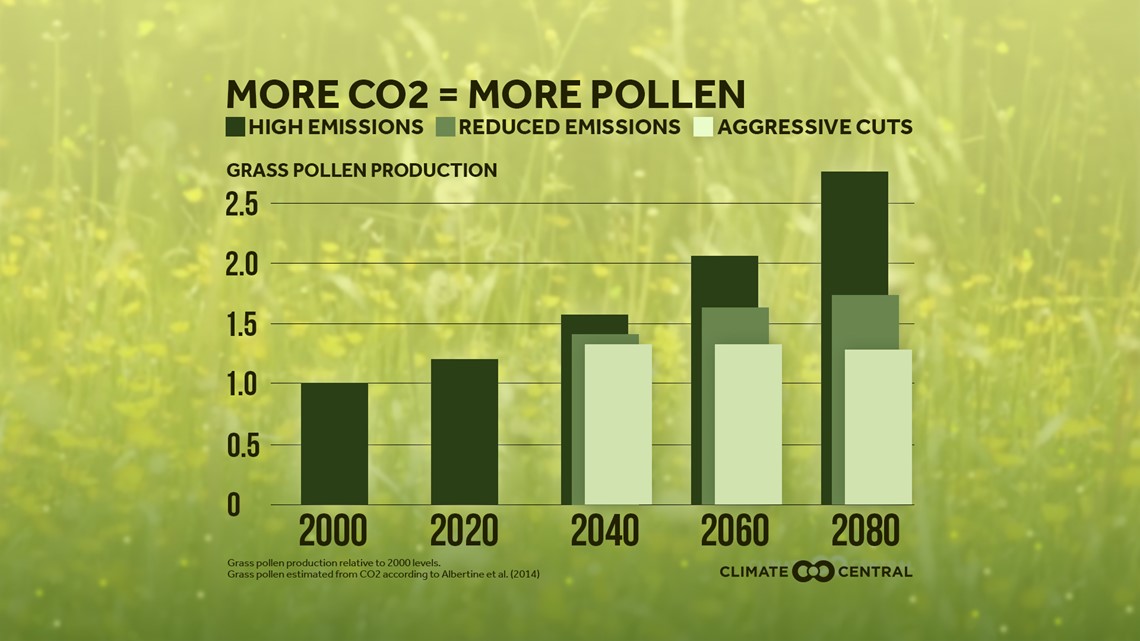 Here is a list of the hottest global years on record. Six of the warmest years have occurred since 2015 and the top 10 years have all happened since 2000.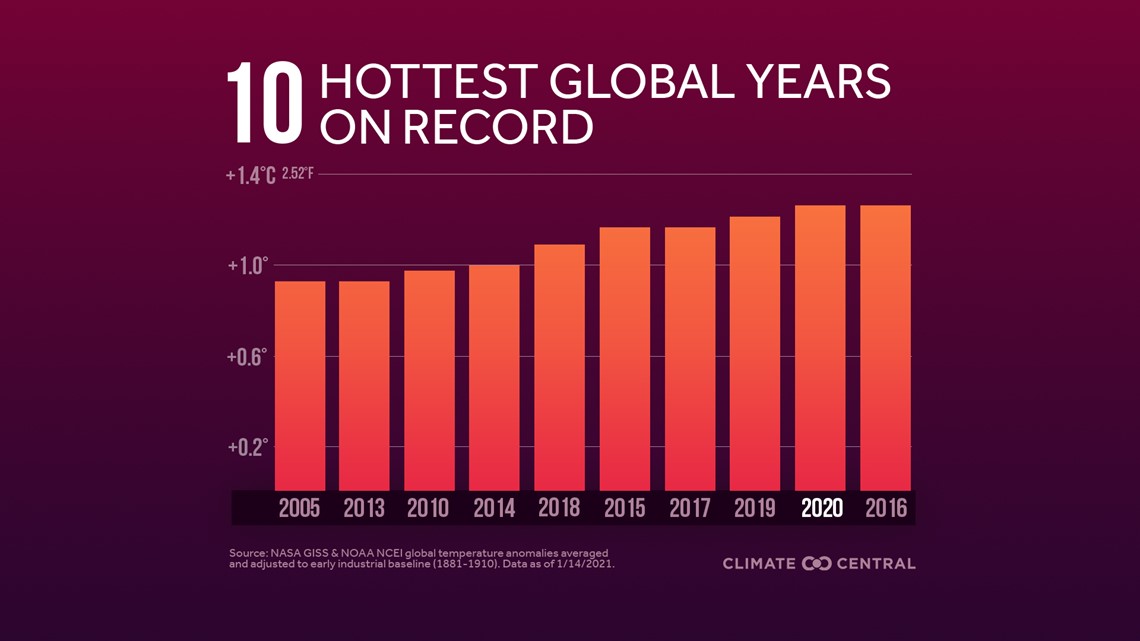 It is important to know that it's not too late for our environment. Making simple green changes like reducing waste and electrical use, carpooling and keeping our earth clean all can help reduce this rapid warming of our environment.
So today, #SHOWYOURSTRIPES and help us slow the rate of our changing climate. Head to showyourstripes.info to find your neighborhood's warming trend.