GRAND RAPIDS, Mich — Another weekend, another round of wintry weather for West Michigan.
Weather models are once again being watched closely as a winter storm targets the Midwest, arriving Friday night. Models are suggesting several inches of snow will fall Saturday before lake-effect snow showers set up on Sunday.
The biggest question with this storm is the exact track of the epicenter; that will determine how much temperatures will warm and if early precipitation is snow or a wintry mix.
Currently, models are locking into agreement on a wintry mix and light drizzle into Saturday morning before colder air arrives in the afternoon. Saturday afternoon and evening, expect moderate to heavy snow showers.
Models are in agreement about several inches of snow accumulating by late Saturday.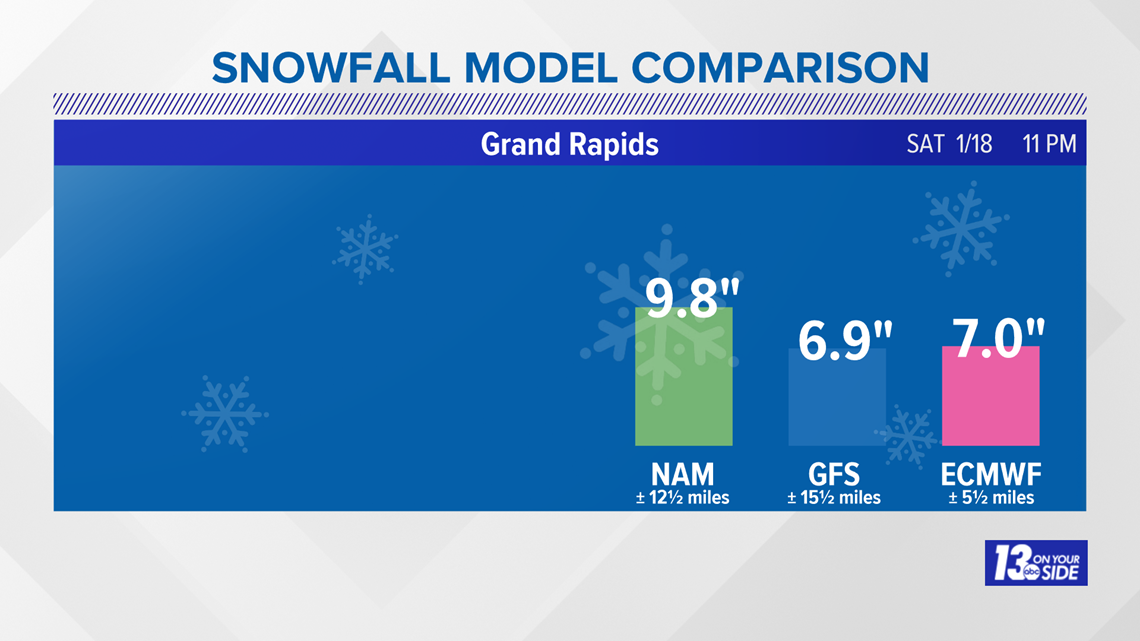 Cold air really digs in Sunday, sparking lake-effect snow showers. These will add additional inches of snow, especially to the lakeshore.
Travel will be slow through the weekend.
Winds will also be strong this weekend with gusts up to 40 mph possible.