MICHIGAN, USA — An early season winter storm is impacting portions of the Upper Peninsula.
Heavy and wet snow driven by strong winds will pile up snow for locations such as Marquette, Republic, L'Anse and Ironwood. This comes as strong northerly winds cause our lake-effect snow machine to fire up.
As these strong winds blow over the relatively warm Lake Superior, we will see banding set up. In the areas of banded snowfall, dense and wet snow will diminish conditions quickly.
Snowfall totals will be highly variable depending on location, but some significant amounts are anticipated. Places like Republic could see upwards of 13"+ of snow and the NWS of Marquette calls for a widespread 5 to 8" for all areas highlighted in yellow and orange.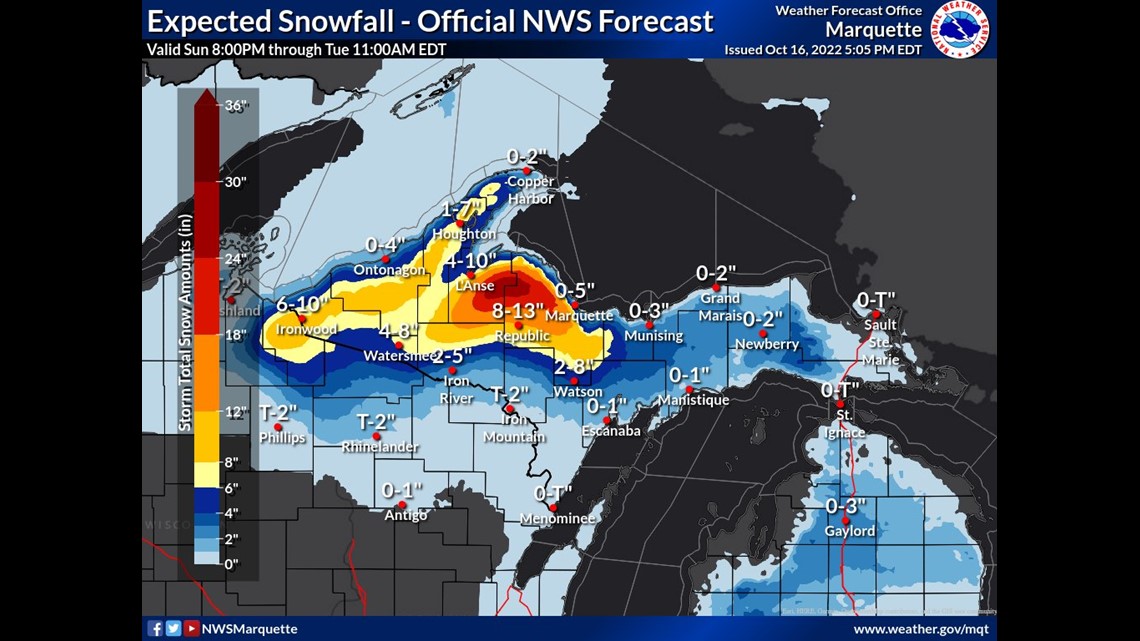 This dense snow could lead to tree damage, power outages and snow coated roadways. In addition to snow, the strong northerly winds gusting from 45 to 55 mph will stir up Lake Superior causing high waves as high as 8+ feet. This has caused the NWS of Marquette to issue Lakeshore Flood and Gale Warnings for portions of the Upper Peninsula.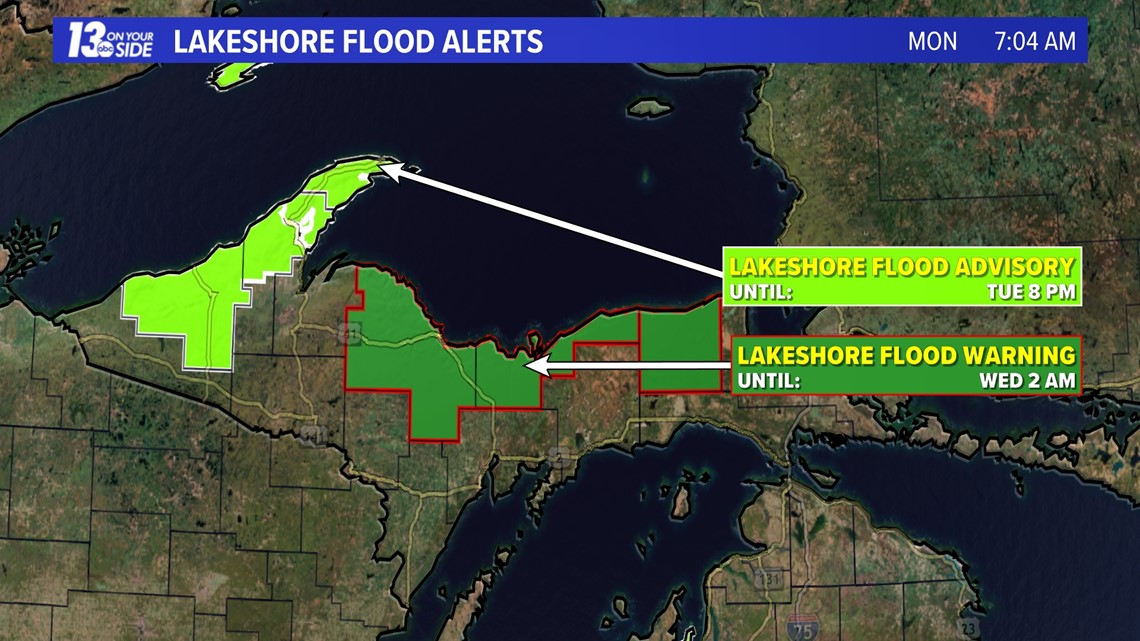 Back home, the forecast is not as wild but still unsettled. We have additional chances for rainfall and slight mixing of snow expected over the next 48 hours. We also will have strong blustery winds and below average temperatures, feeling like the 30s. Because of these strong winds, the NWS of Grand Rapids issued wind advisories from 2 p.m. Monday through 2 a.m. Wednesday.
Overall, this system is putting up a fight all across Michigan, with some seeing more impacts than others.