GRAND RAPIDS, Mich. — Wednesday's snow played out as expected, leaving West Michigan with a fresh blanket of snow. The highest totals in West Michigan were down toward Battle Creek and Vicksburg. We had nearly three inches on the weather deck and portions of Muskegon saw three inches of snowfall.
Lake effect snow began this morning and will continue into the afternoon hours. We are expecting 3+ inches in total for Ottawa and Muskegon counties, 4+ inches in total for Allegan/Van Buren/Mason counties, and 1+ inches for inland locations. Lake effect snow will wrap up this evening and there will be a break in the snow until early Friday afternoon.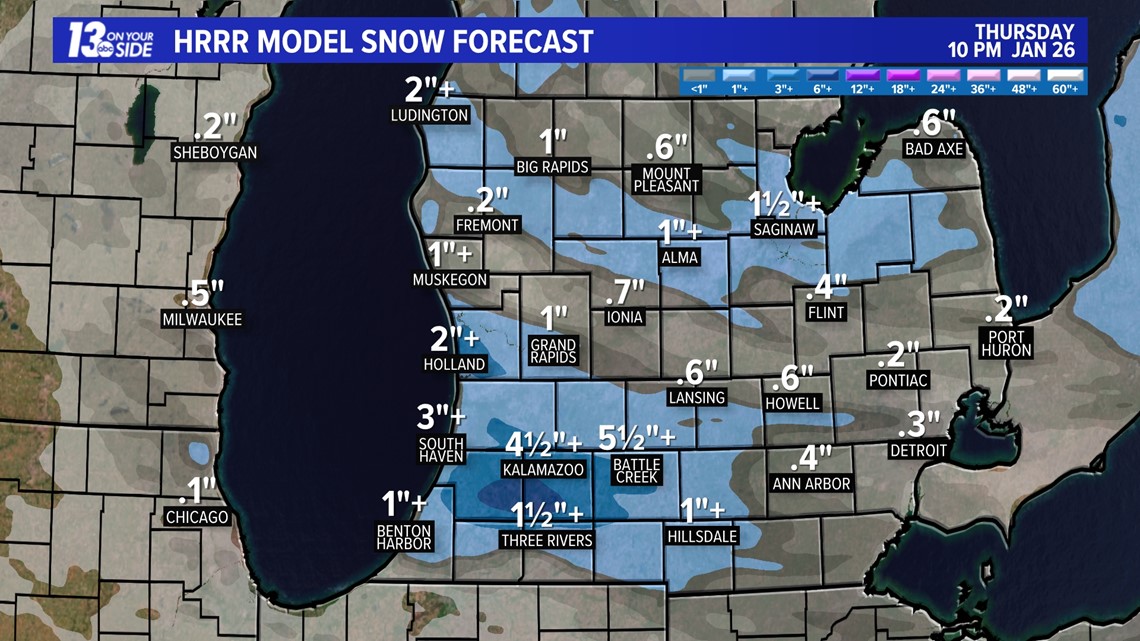 Because of this snowfall, we do have Winter Weather Advisories in place through this evening. Make sure you slow down, leave extra room between you and the car in front of you, and practice patience.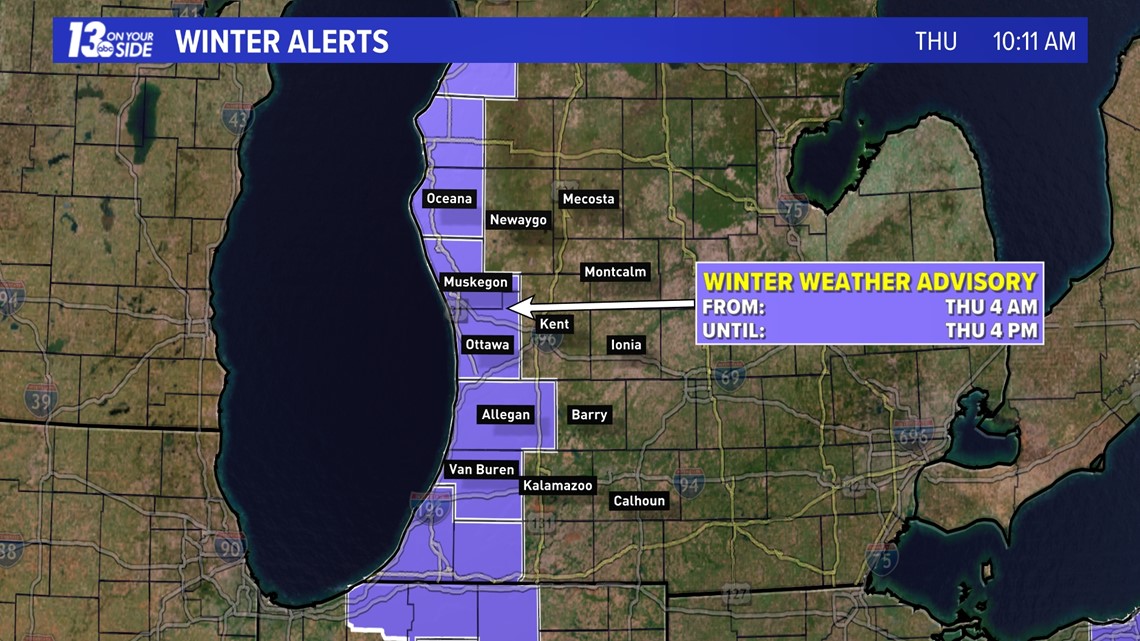 A clipper system brings an additional 2+ inches with winds gusting up to 40 to 50 mph. This will reduce visibility and could cause an isolated power outage and any weak tree branches could break off. The timeframe of this system is 10 a.m. to 7 p.m. Friday.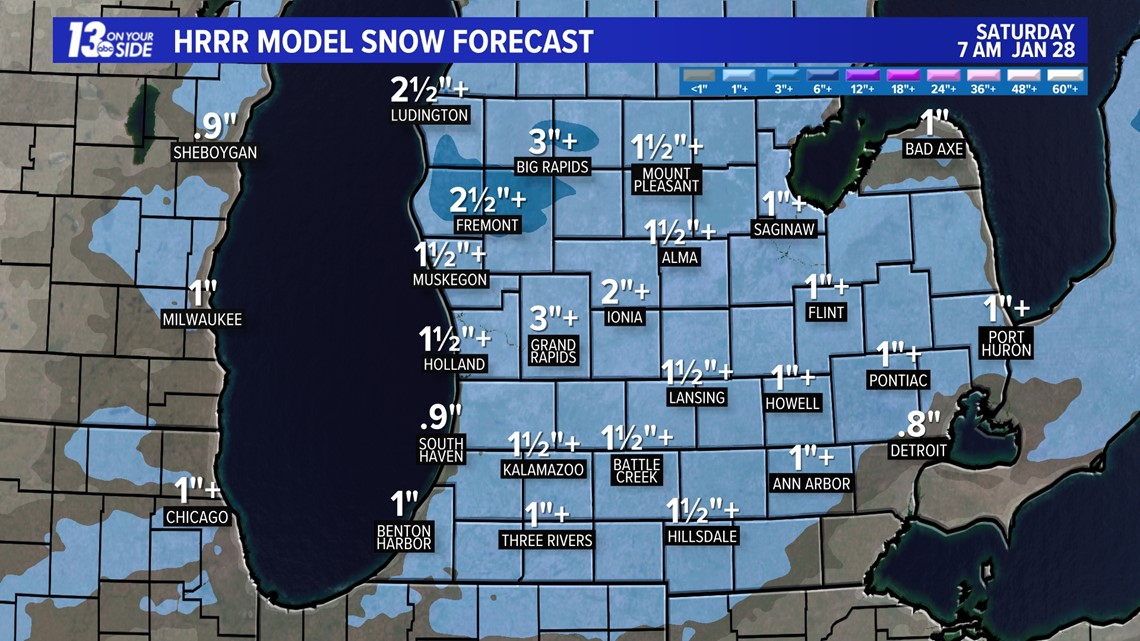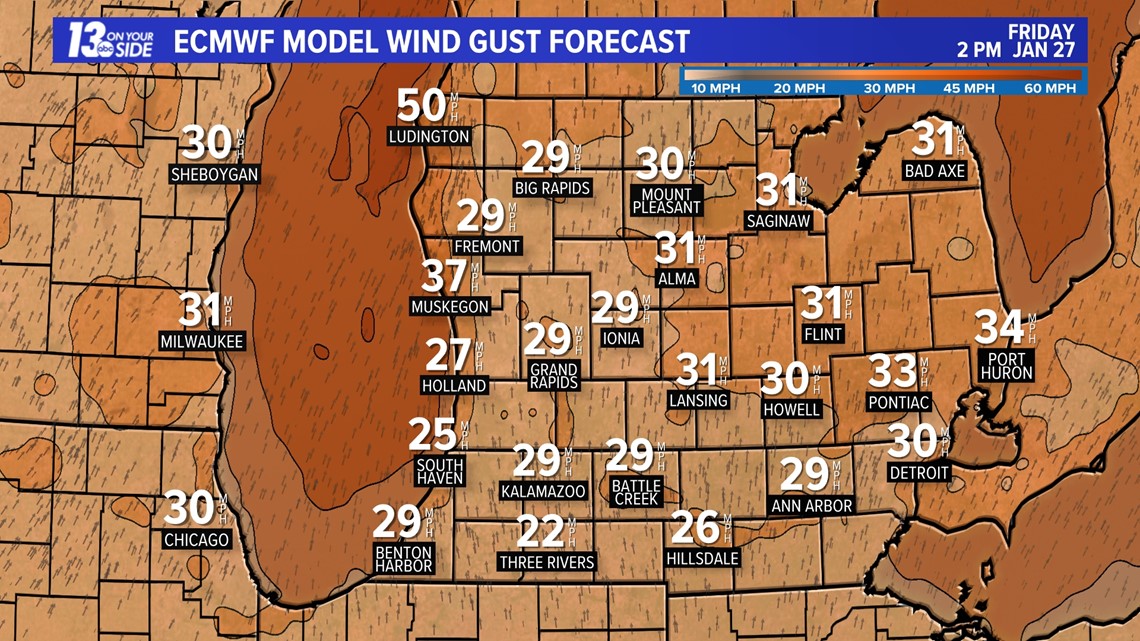 Saturday looks to bring our boldest system of the week. A widespread 4+ inches of snowfall should be expected. I would not be surprised if several locations hit 5 or 6 inches. This will begin around 2 p.m. Saturday and wrap up early Sunday afternoon.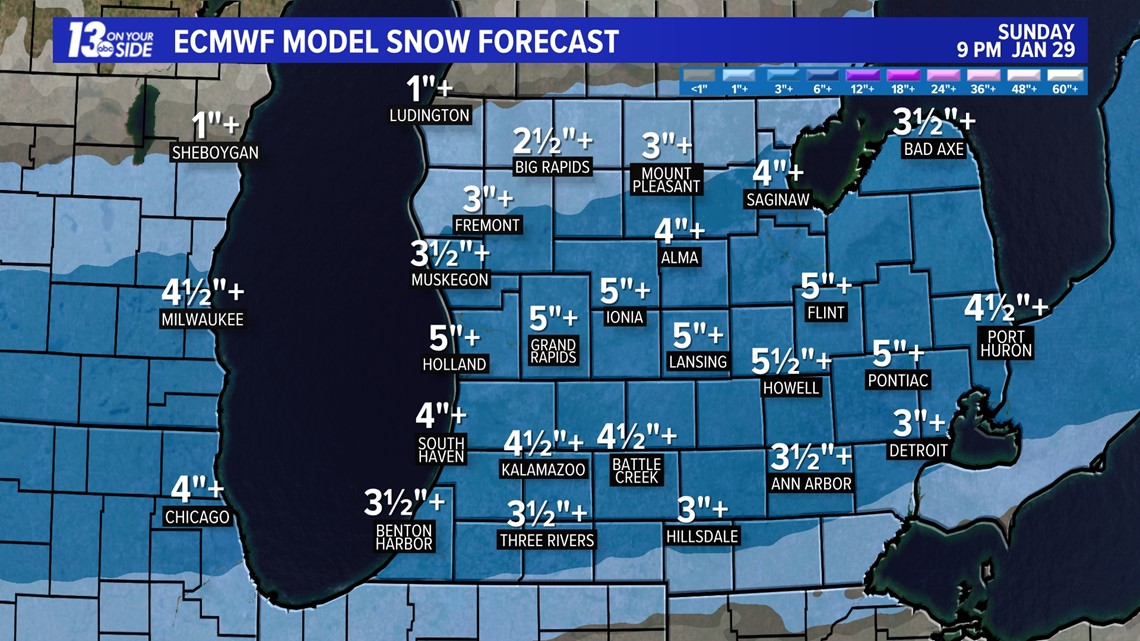 None of these systems will bring lasting impacts, but we will see slowdowns and congested roadways. This will also help to get our snowfall totals back on track for the month of January after a really quiet stretch.
Stay safe and I hope everyone is able to enjoy the snow this weekend.