GRAND RAPIDS, Mich. — As a low-pressure system tracks over West Michigan, showers and storms will develop from 9 a.m. to 7 p.m. They will be strongest from 1 p.m. to 7 p.m. with threats of damaging winds, localized flooding, hail and an isolated tornado.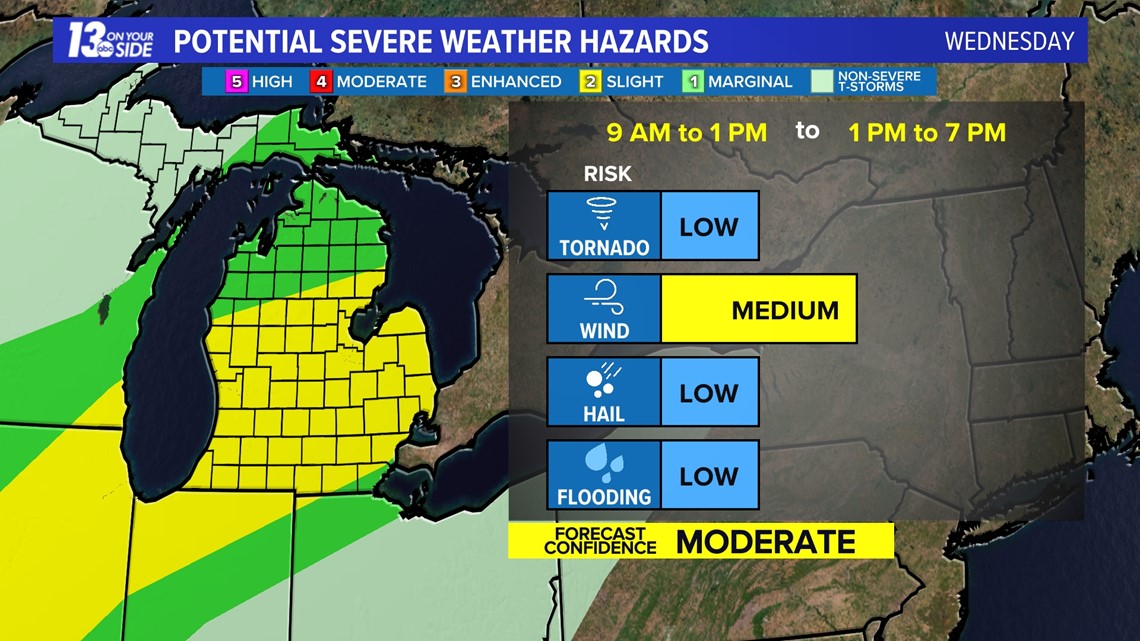 Here is a projected timeline of what we could see happen this afternoon: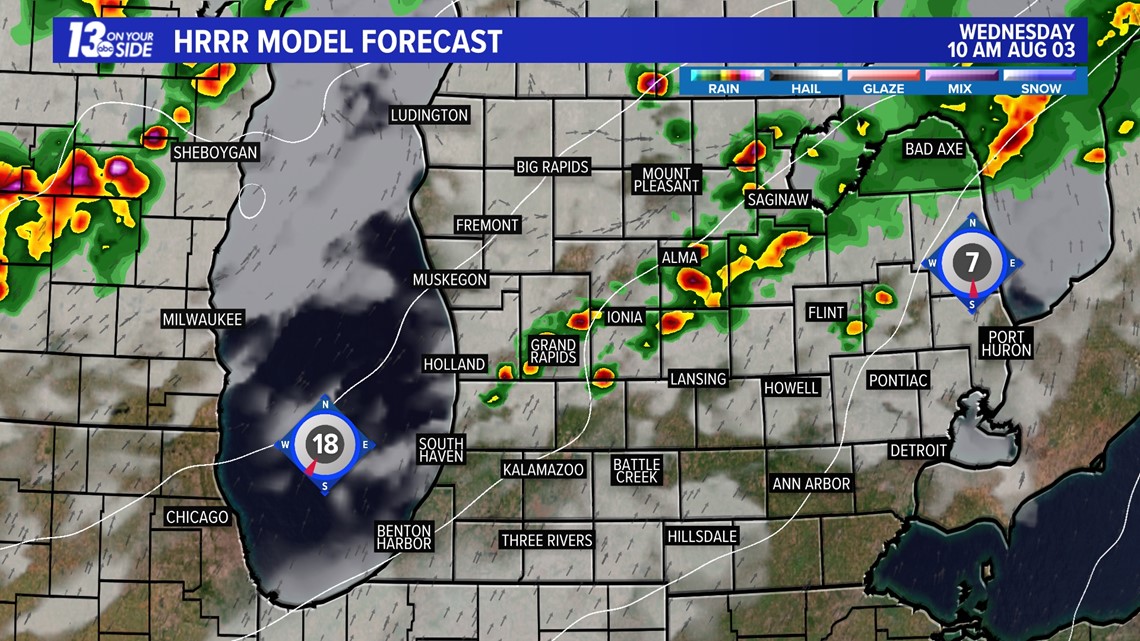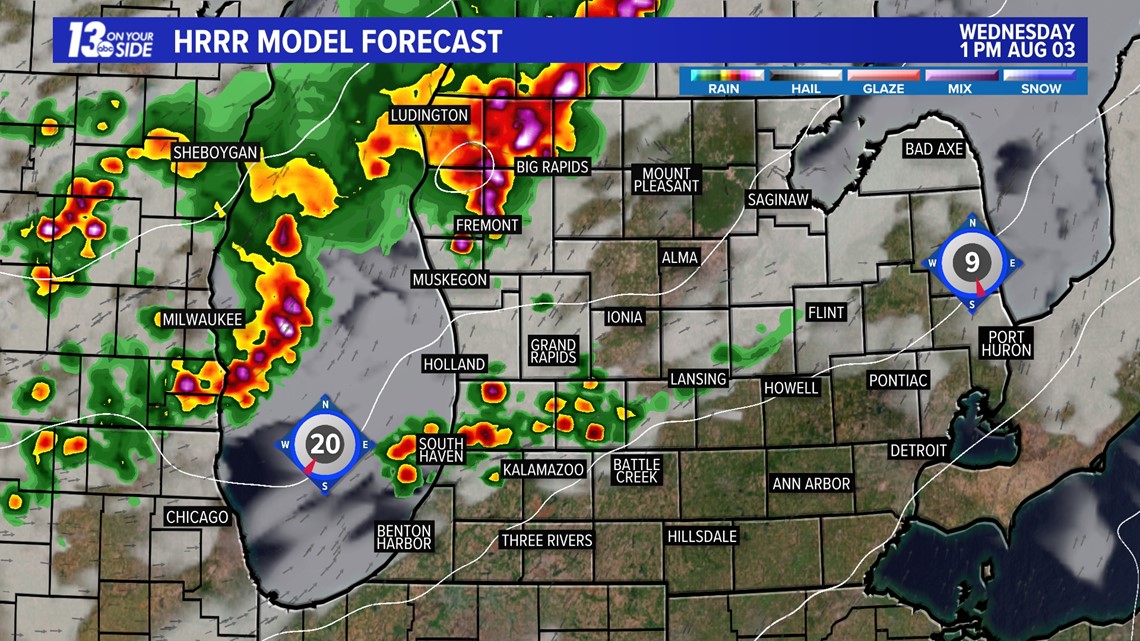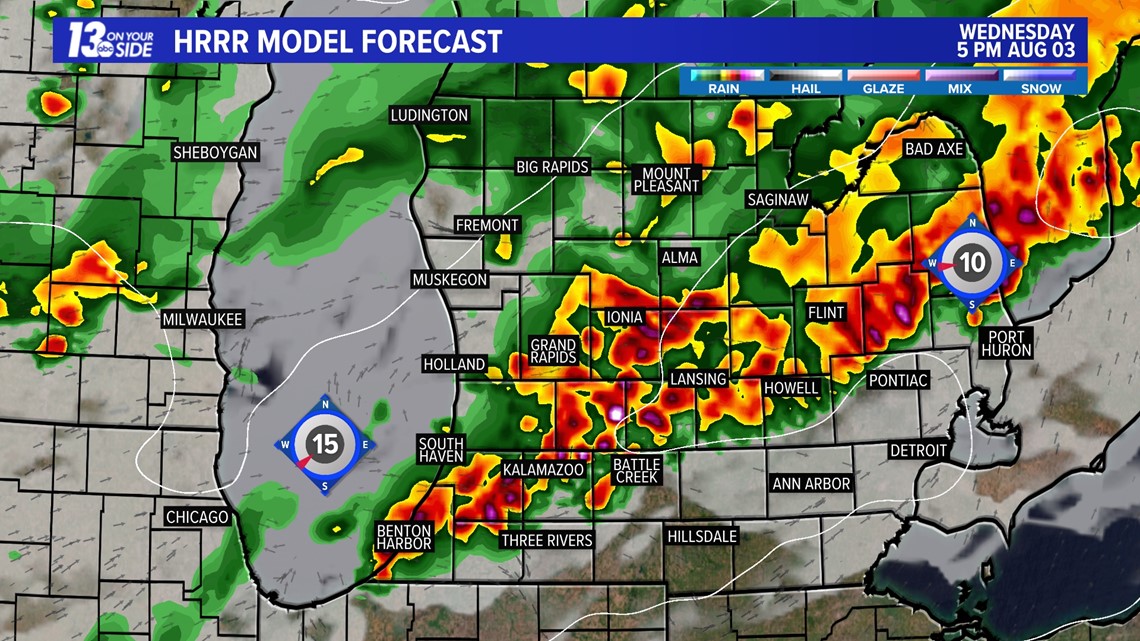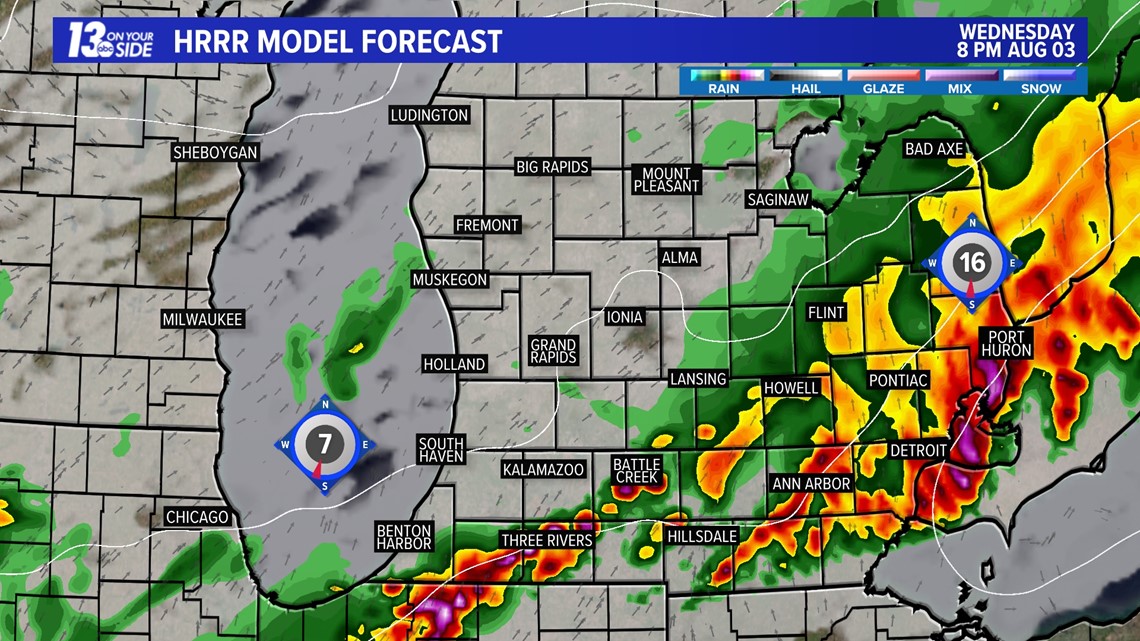 These strong to severe storms will be fueled by oppressive heat and humidity. Temperatures are hot enough that the National Weather Service has issued a heat advisory for the following counties: Allegan, Barry, Eaton, Ingham, Van Buren, Kalamazoo, Calhoun and Jackson. That includes the major cities of Holland, Hastings, Charlotte, Lansing, South Haven, Kalamazoo, Battle Creek and Jackson.
With the passage of these showers and storms, we will see strong winds. This is causing the chop on the big lake to rise to 4 to 6 feet. That is why the National Weather Service has issued Beach Hazard Statements for all of the Lake Michigan shoreline. It is not safe to swim or walk along the piers.
You should have a way to receive weather alerts, such as a NOAA weather radio.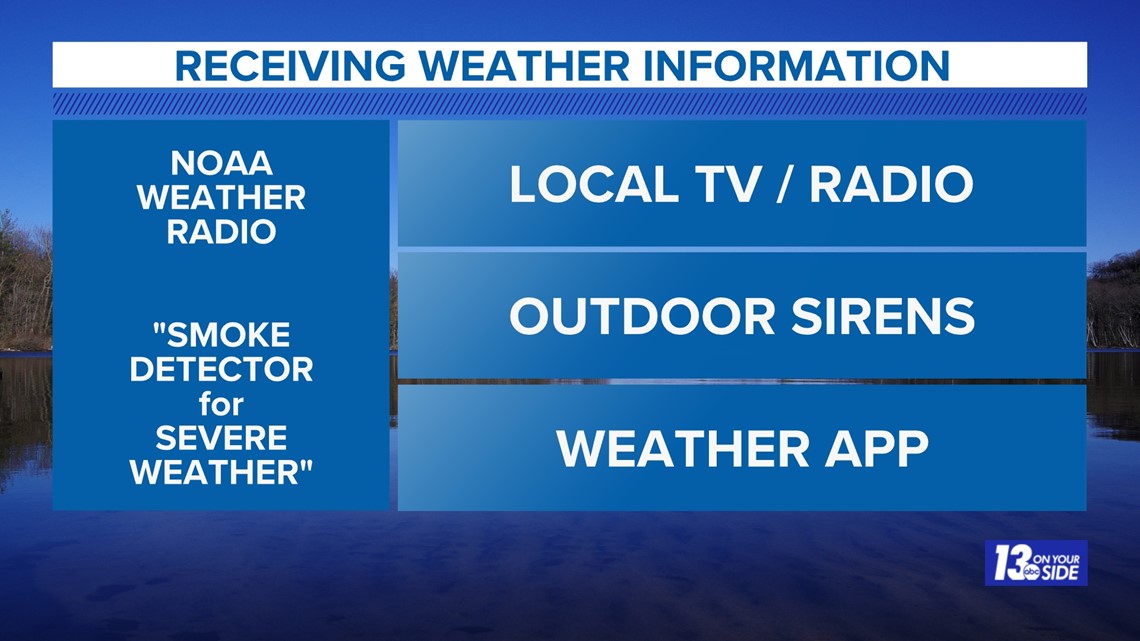 If you have an iPhone, go to:
Settings
Notifications
Scroll to the bottom to Government Alerts
Turn on Emergency Alerts and Public Safety Alerts
Stay weather aware with 13 ON YOUR SIDE's Weather App for the latest details as we head throughout the day.