GRAND RAPIDS, MB — If you plan on heading to Tulip Time this afternoon you will want to prepare for some windy and warm conditions.
A Wind Advisory will go into effect at noon today for lakeshore counties, where 45+ mph wind gusts are possible. Gusty winds could cause unsecured objects and loose tree limbs to be blown around. Isolated power outages can not be ruled out.
Skies will be mostly sunny to partly cloudy to start off your day. A few more clouds filtering in by the afternoon hours, with the chance for spotty showers. Here is a look at today's temperature trends.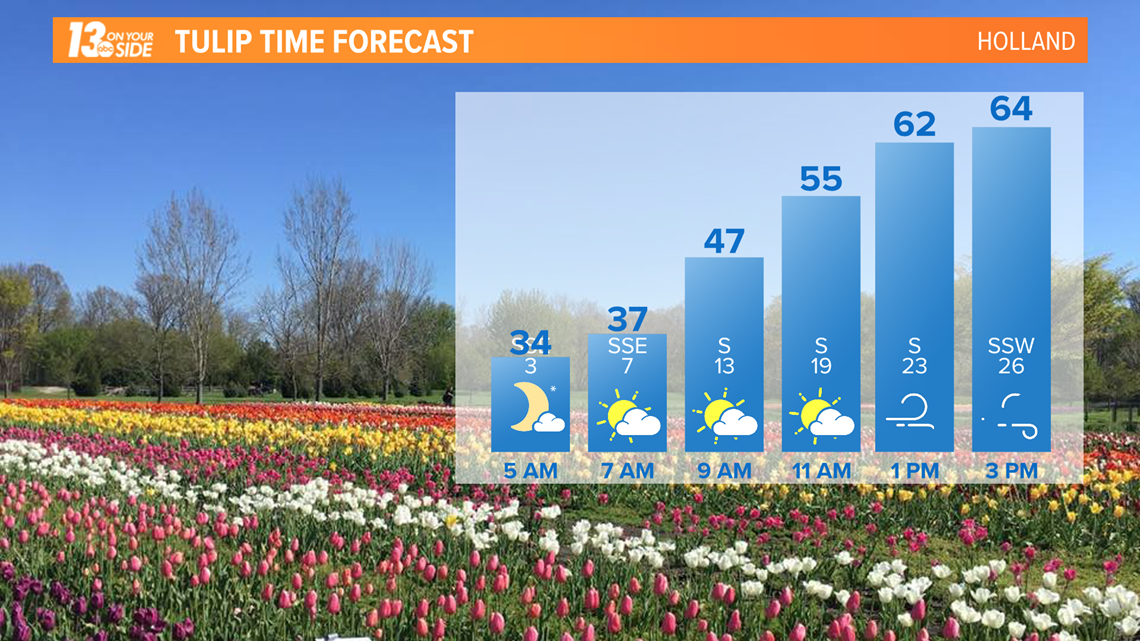 Isolated thunderstorms are possible, but not guaranteed, from 7 p.m. until midnight. The main threat with these thunderstorms would be strong wind gusts. Always remember if you hear thunder or see lightning to head indoors.
Sunday looks to remain dry, breezy with even warmer temperatures! Here is a look at Sunday's temperature trends.