GRAND RAPIDS, Mich. — Yesterday an estimated 3,600-acre wildfire broke out in Crawford Co. The fire started around 1 pm Saturday, about 4 miles SE of Grayling, causing evacuations. Those evacuations have since been suspended. Officials say multiple crews, along with planes and helicopters, were assigned to help stop the fire at The Wilderness Trail.
This fire was large enough that our radar was able to pick up on it!
Atmospheric conditions will continue to feed the potential for wildfires across the majority of the lower peninsula. This comes as extreme fire weather danger is a concern today and for the majority of this week.
Dry vegetation, low relative humidity, warm temperatures, and gusty winds are the recipe for fire danger and all the ingredients look to come together this afternoon.
As a result, a Fire Weather Warning was issued for Sunday until 9 p.m.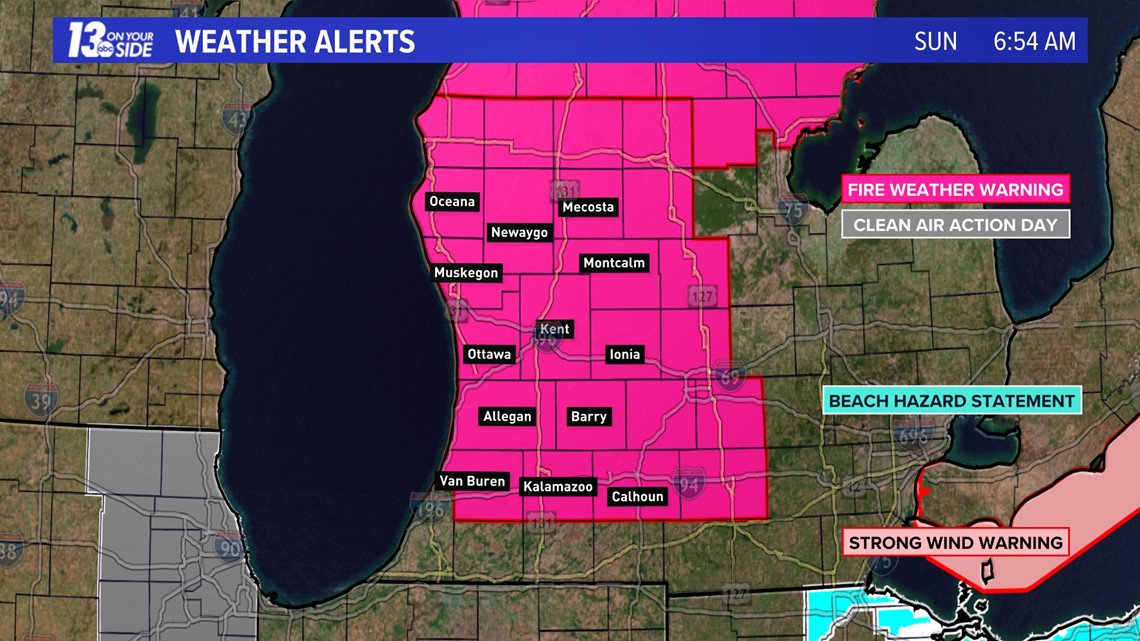 Here's what the fire weather alert means: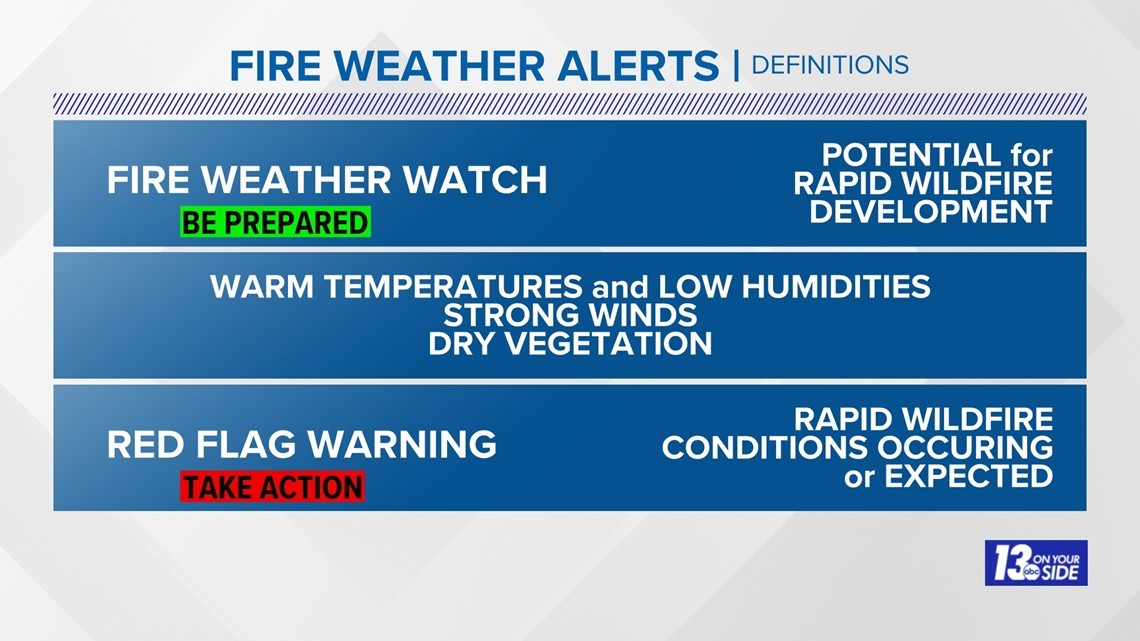 See what you can do to prevent wildfires below: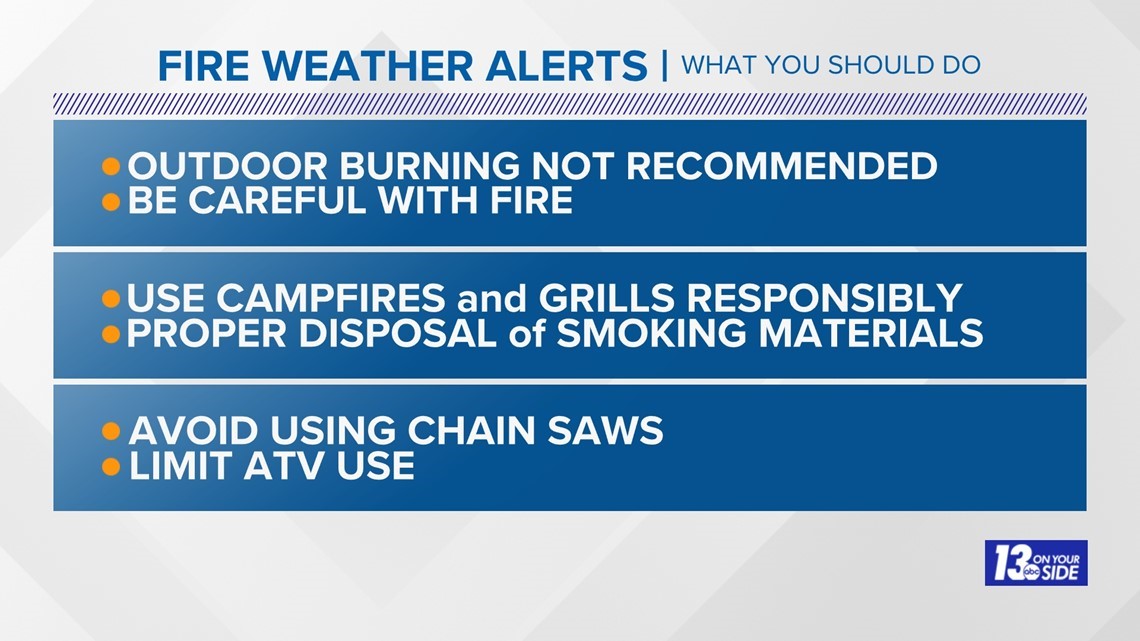 As always, watch the 13 On Your Side team of meteorologists for the very latest on weather conditions and how it will affect your plans.