GREENVILLE, Mich. — Getting kids to eat vegetables can be a tough task. But third graders at Baldwin Heights Elementary in Greenville have no problem eating their cabbage, because they grow it themselves.
One student even won big money for his cabbage.
Earlier this week, 4th grade student Brendan Furtaw was presented with a $1,000 check for his cabbage after being selected as the best grower in the state of Michigan.
Brendan competed against hundreds of third graders around the state. Schools can opt into the competition, sponsored by Bonnie Plants.
"Every March, April we get a delivery of cabbage. Bonnie donates enough cabbage for all third graders to have a plant," said Robin Bremby, the third grade science and social studies teacher at Baldwin Heights Elementary.
Bremby helps her students with their cabbage over the summer. By the end, all the surviving cabbage are judged by Bremby and her colleagues. One student is selected per classroom and submitted to Bonnie Plants to continue the judging.
Brendan grew his cabbage to over 23 pounds.
Bremby added," Brendan's brother also grew a cabbage two years ago and his was a pretty large cabbage so I think they must have some magic soil."
"The smile wouldn't go off my face," said Brendan after the announcement was made.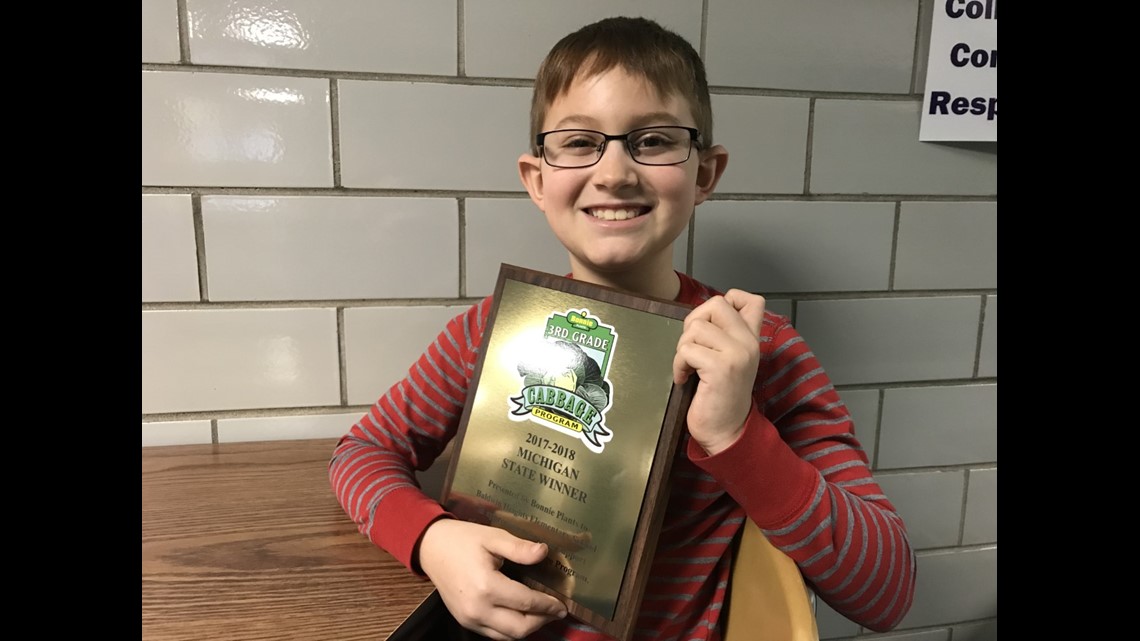 What's his secret to growing a giant cabbage?
"Make sure nothing eats it," said Furtaw. "'Cause a lot of people in my class had their cabbages eaten."
Check out past winners of the Bonnie Plant Competition, which is held in the 48 contiguous states, head here.