GRAND RAPIDS, Mich — Snow lovers rejoice!
This winter has certainly lacked luster with Grand Rapids snowfall totals nearly 35.4 inches below average and Muskegon 38.4 inches below average. We are expecting to make up some of this loss tonight into Tuesday morning.
The National Weather Service has issued a Winter Weather Advisory through Tuesday afternoon. That means moderate impacts from winter weather expected.
A low-pressure system is forecast to bring a widespread 3 inches of snowfall to locations along and south of I-96. Localized heavier snowfall totals, near 5 inches, are possible. North of I-96 through US-10 can expect 1 to 2 inches of new snow.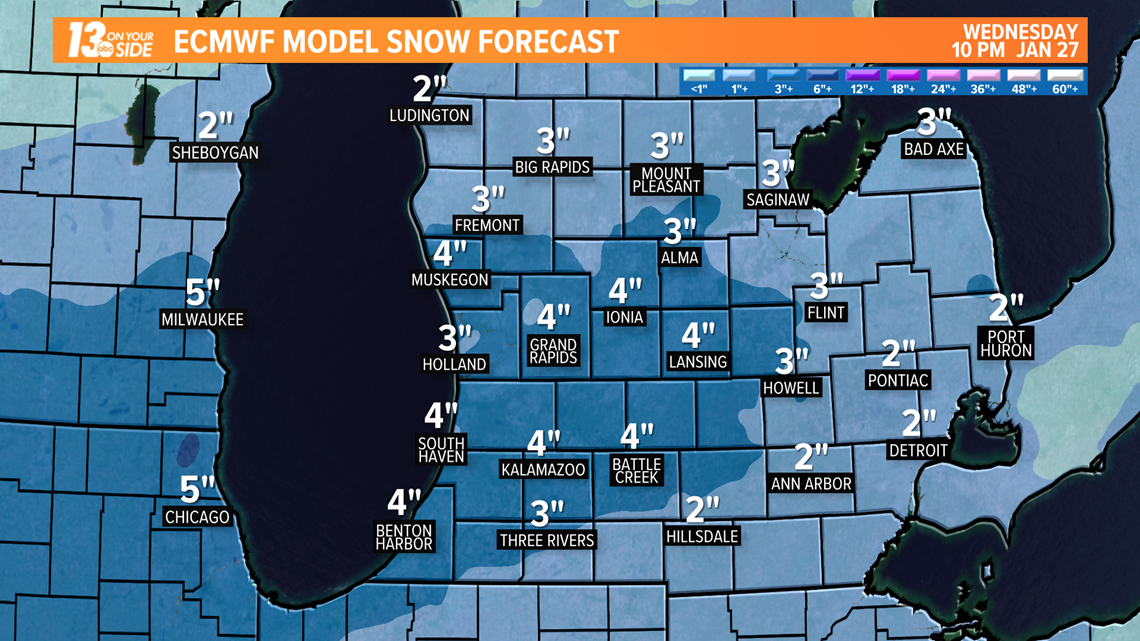 The main impacts of this system will be for morning commuters. The heaviest snowfall is expected between midnight and 8 am. That means snow-covered roads, reduced visibility at times, and potentially some slick spots from freezing drizzle. Winds will also be breezy at times, leading to some blowing snow.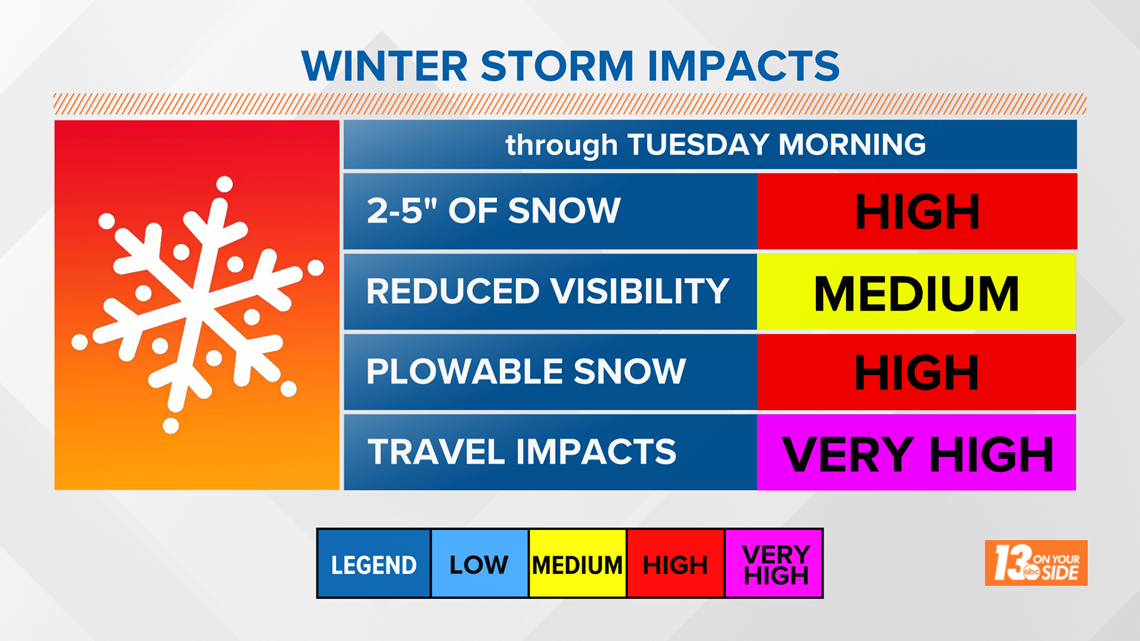 Be sure to continue to check in with the 13 On Your Side weather team for the latest forecast details.
Click here for the most up to date forecast outlook.