GRAND RAPIDS, Mich. - A jury deliberated for about five hours Thursday before finding a Kentwood man guilty of repeatedly raping a teenaged girl who was later found dead in Kalamazoo.
A Kent County jury found 43-year-old Quinn James guilty on multiple counts of third-degree criminal sexual conduct for the 2017 attacks on East Kentwood High School student Mujey Dumbuya.
"Mujey has spoken from the grave," Mujey's aunt said Thursday as she sobbed.
He faces a separate trial for killing Dumbuya earlier this year and dumping her body in a wooded area in Kalamazoo. A trial date is set for December.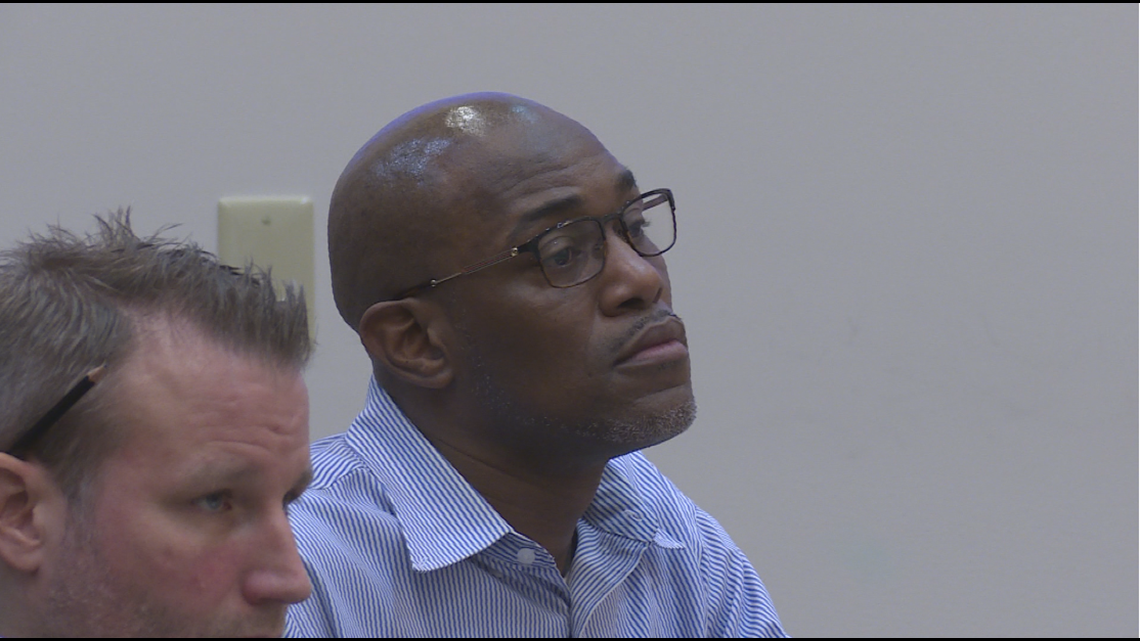 James was charged in November of 2017, after the teenager James referred to as his nephew, Daquarius Bibbs, 18, called police. Bibbs is the actual nephew of James' former girlfriend and lived at the couple's Kentwood home. James was charged with eight counts of criminal sexual conduct; two charges for each of the four alleged incidents.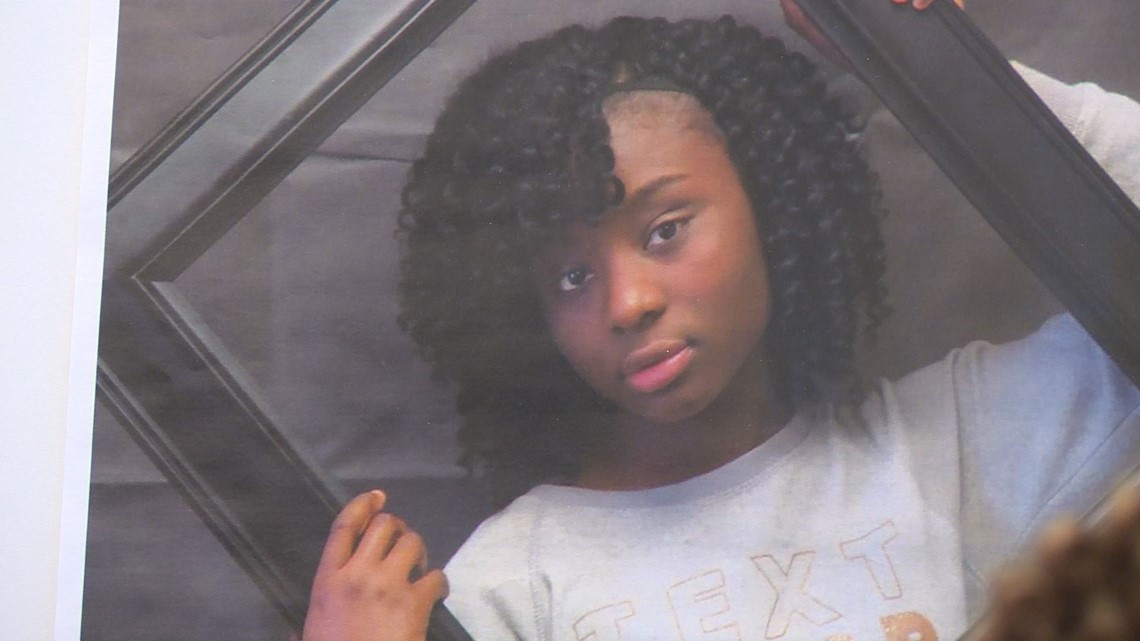 Dumbuya was set to testify against James in court, but she disappeared and was later found dead. Although James is charged in her death, jurors in the sexual assault case were not told of those charges.
Jurors were only told that Dumbuya was dead, so the closest thing to her testimony heard by the jury were notes taken from her initial meeting with a Kentwood officer and a high school counselor.
One of the defense's main arguments was that Dumbuya was actually 16, the legal age of consent. Defense attorney Jonathan Schildgen argued that because Dumbuya was born in Sierra Leone, before taking refuge in the U.S., her family had no way of knowing the exact date of her birth — despite her family providing a birth certificate.
In his closing statement, Kent County Assistant Prosecutor Kevin Bramble called that argument not only insulting to Dumbuya's family, but also to their home country.
"It's almost racist, ladies and gentlemen," a visibly angry Bramble told jurors Wednesday afternoon. "To say: well, this is such a backward African country that they can't tell time."
The jurors asked to re-watch the testimony of Dumbuya's mother and aunt just an hour or so into their deliberations on Thursday. Following the verdict, Schildgen said he knew at least one juror was not convinced on Dumbuya's actual age.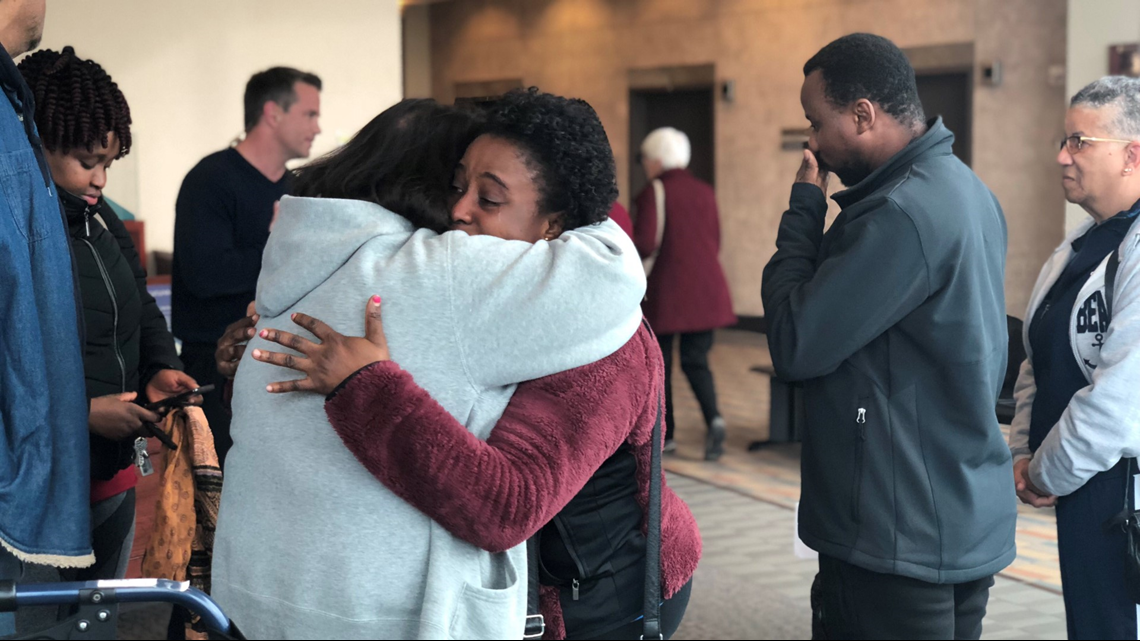 Throughout the two-day trial, defense attorney Schildgen also worked to make the point that there was implicit racism throughout the investigation.
"Once they [detectives] realized, we got our man, we've got the statements — we are good to go," Schildgen said in his closing statement. "Would that happen if he were like a white kid from East Grand Rapids? I don't know," Schildgen said.
Schildgen argued that detectives would have investigated further had James not been a black male. He continued to say that further investigation could have opened the door to a potential plot devised by Daquarius Bibbs and Dumbuya. Schildgen said Bibbs had motive to do so since he too had sex with Dumbuya while she was a minor.
Assistant Prosecutor Bramble said there is a big difference between the two.
"If we were to charge every 17-year-old for having sex with a 15-year-old, we'd be emptying out the high schools," Bramble said in closing.
"And again, if we are somehow being racist — why are we here championing the cause of a poor, young African woman?" Bramble asked jurors.
"He is playing the race card here in an effort to make you feel guilty," Bramble said.
Jurors also watched an edited confession tape from an interview between James and a Kalamazoo detective, who was investigating Dumbuya's murder. Recordings of phone calls James made from the Kent County jail to his mother and girlfriend the day of his arrest, were also played.
James' story changed throughout the various recordings of him that were played for the jury, however, he consistently admitted to having had sex with Dumbuya the first time he met her. He made claims that he was told Dumbuya was of age, and that she was a prostitute — none of which were proven to be true.
Bibbs, Dumbuya's former boyfriend, testified Tuesday saying he held her hand as James raped her.
"There were tears in her eyes, and down her face," Bibbs testified.
James will be sentenced in December.