LOWELL, Mich. — For some, talking about mental health is a challenge.
Adding a 1,200lb animal into a therapy session might do the trick.
That is a much simplified explanation of the work The Barn for Equine Learning does on a daily basis. With licensed mental health professionals, they create a treatment strategy with patients using horses to help communicate.
"If you're working with a hurting soul," said Kat Heggen, president and founder for The Barn, "Or a kid that's looking at adults or authorities as, 'I don't trust you.' But you might trust this animal. I might trust this connection. I might be able to label or have different perspectives, if I'm able to kind of connect with this horse."
Patients are not riding the horses during sessions. Rather, they incorporate them in other ways. Often, that's just standing near them or talking to them.
"There's things that I can't explain when it comes to the horses," said Heggen. "Some of them will be hurting, and we'll be in a group, maybe a group session, and this individual has maybe excused himself. This horse will go over there and just be with that individual. I allow for that to happen for them to process those feelings, whatever's coming through, this big animal chooses to be with me and stand."
Heggen began The Barn for Equine Learning to help children in group homes when she worked as a social worker. She said Sundays were always difficult for the kids, especially the ones who did not have family visits over the weekend. Taking them to see horses helped.
There are also mini horses at The Barn, which they use for therapy.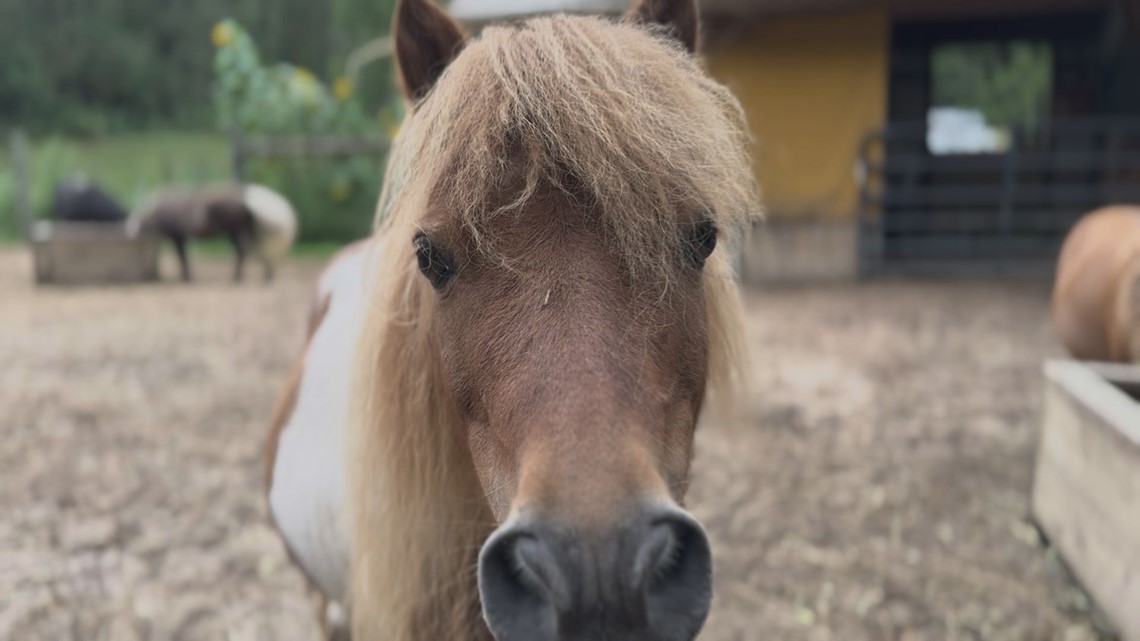 "Often, we get further in equine based therapy, interactional, or experiential therapy, than our traditional sit down talk face-to-face," said Heggen. "We work with some pretty tough teens that have been handed some pretty challenging things that nobody should be have to face, and especially face alone."
While therapy services are the main mission for The Barn, they've also began offering adaptive riding. They offer riding classes for people with physical handicaps and disabilities, like cerebral palsy.
"We've had some of our clients come in," said Lisa Goldsmith, a volunteer with an occupational therapy background, "...and within a few weeks of riding, they are now being able to maybe assist themselves a little bit more with their walking, sit up a little straighter, their legs aren't as tight, their arms aren't as tight, and they're able to just even grab."
Lena Esch is a volunteer who comes to The Barn every day after school to help out and ride her horse, Shadow.
"School can be really stressful," said Esch. "So, being around the horses, they don't talk back to you. They're just there and friends."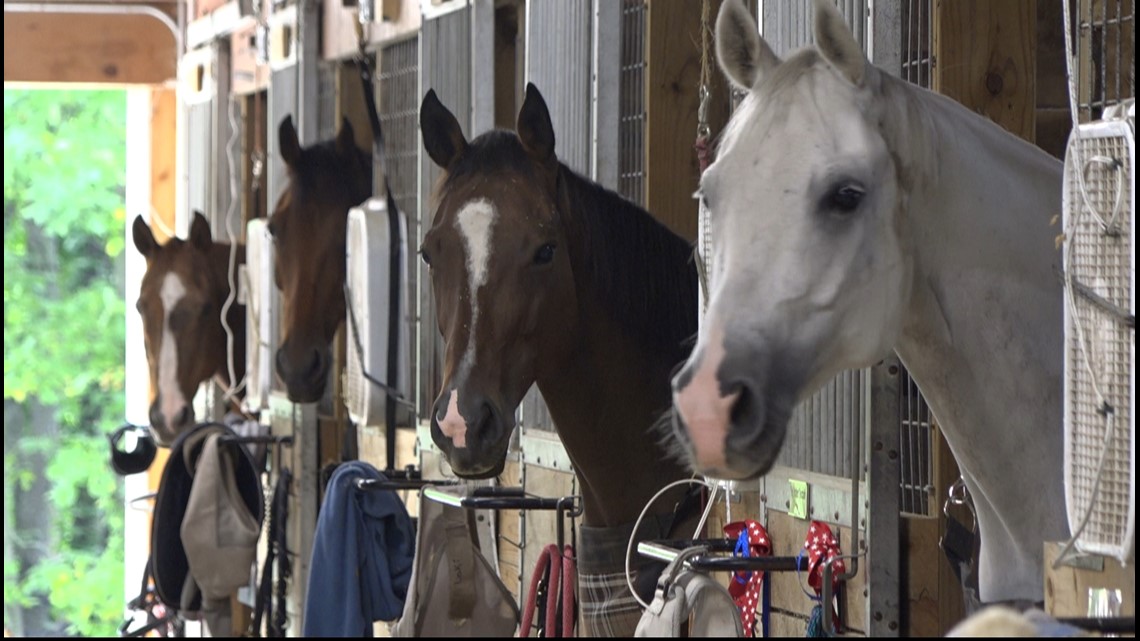 The Barn for Equine Learning is hosting a benefit this weekend, where the nonprofit funds a large portion of their operating funds for the year.
On Friday, September 15, is the 6th annual Barn Benefit, featuring dinner, a silent auction, dancing and more. Doors open at 6 p.m., and tickets can be found at thebarnforequinelearning.org/barnbenefit.
Then, Saturday, Sept. 15, is a Fun Day at the barn from 11am to 3pm. There will be pony rides, face painting, yard games and more. Tickets are $10 per child and adults are free. To purchase tickets, visit their website.