GRAND RAPIDS, Mich. — Rinse, repeat, another round of snow in March across West Michigan. It's nothing significant or long-lasting, but several locations have dealt with accumulating snow and resultant impacts on local roads.
Broadly, accumulations have ranged between 1-4", but there have been isolated higher amounts.
A low-pressure system has been the culprit, swinging through West Michigan throughout the morning hours. This allowed a compact area of snowfall, especially along and slightly northward of I-96, where the higher snowfall totals have come from.
This system will peel out of West Michigan, traversing eastward of the Great Lakes by the end of Monday, ending snow chances for the majority of the region. In its wake, however, a colder air mass will briefly settle overhead late Monday into the first half of Tuesday. The air mass will be cold enough to generate lake-effect snow showers along the lakeshore.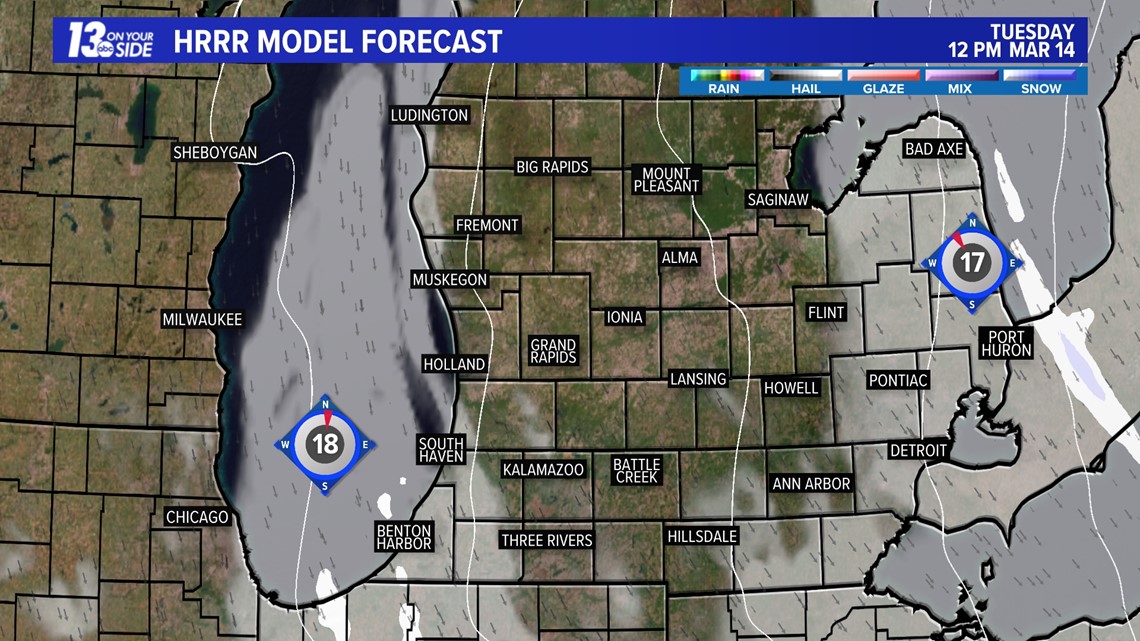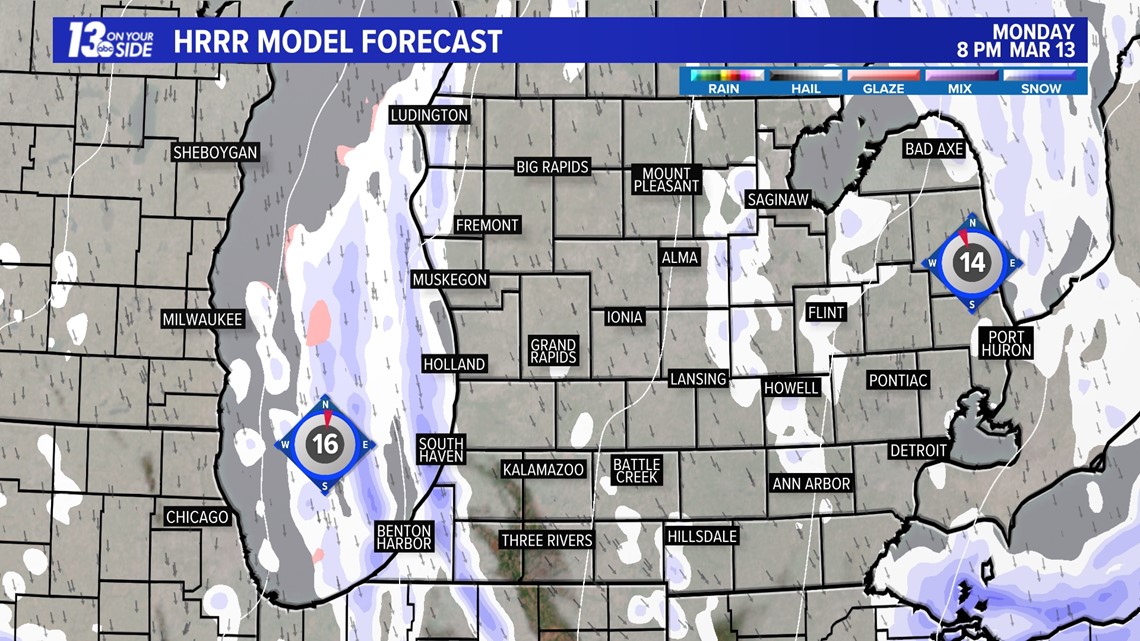 Additional snow accumulations of 1"+ is possible along US-31 to the lakeshore itself. Everywhere eastward is expected to not deal with additional accumulation.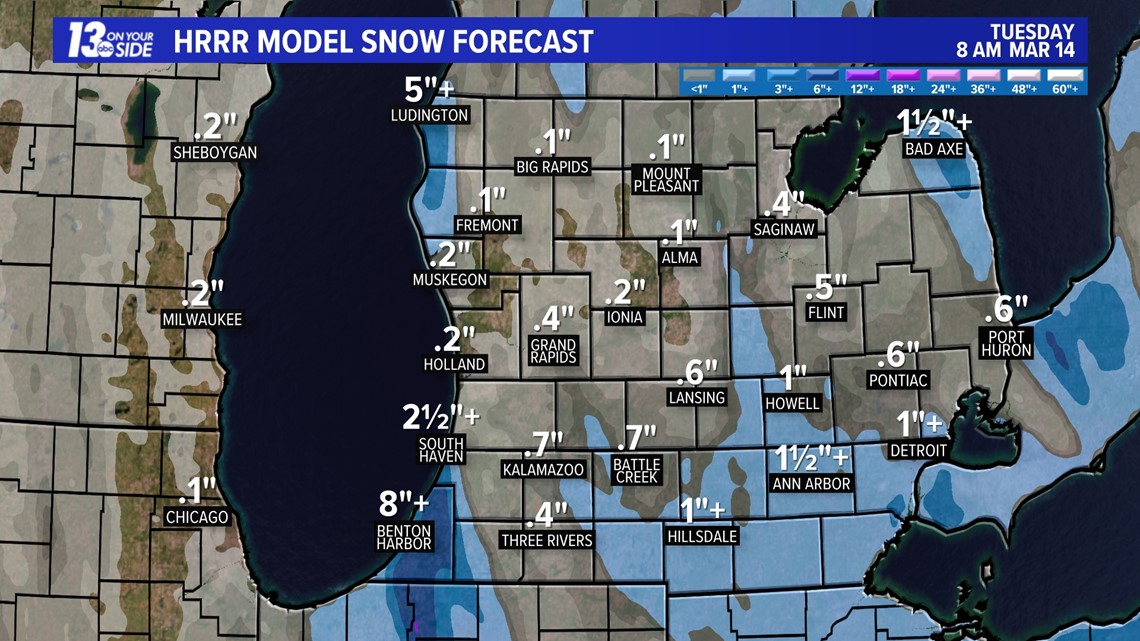 By Tuesday, high pressure will nose in from the west, squashing any lingering lake-effect snow. The expectation is for a sun/cloud mix to develop as the day goes on.
Make sure to stay updated with the 13 ON YOUR SIDE weather team for the latest forecast!