GRAND RAPIDS, Mich. — Below-freezing temperatures are forecast early Wednesday morning, so a Freeze Warning has been issued from 12 a.m. to 9 a.m. Temperatures are cold enough to cause some concern with fruit growers whose trees are entering a critical stage in the bloom cycle.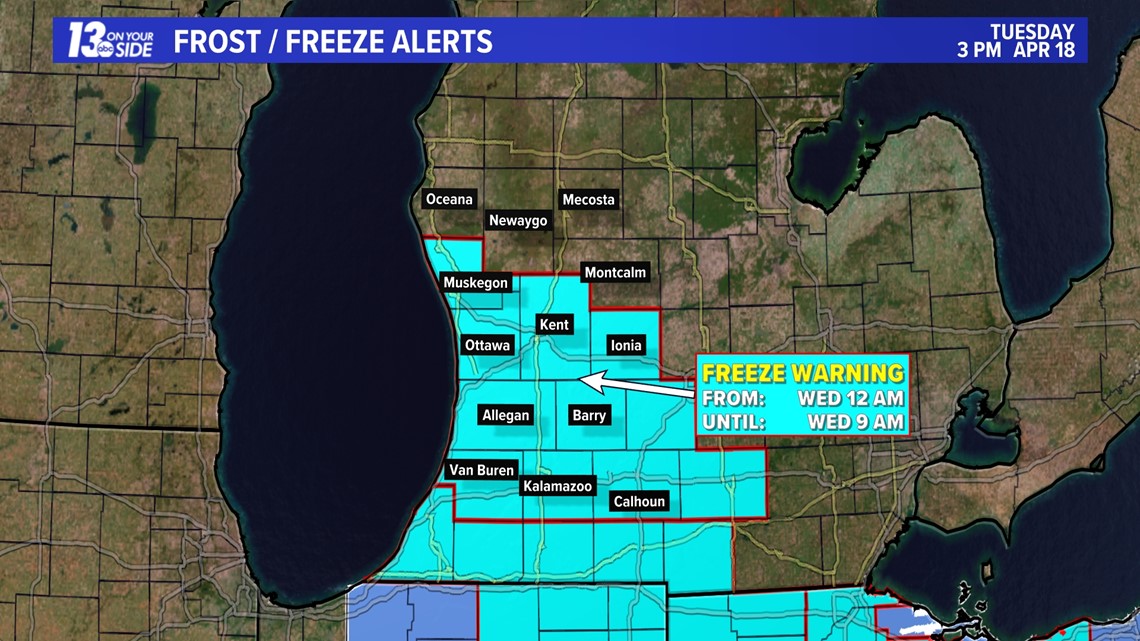 A Freeze Warning is issued when temperatures are expected to reach 32° or colder. If necessary, take action to protect your outdoor plants.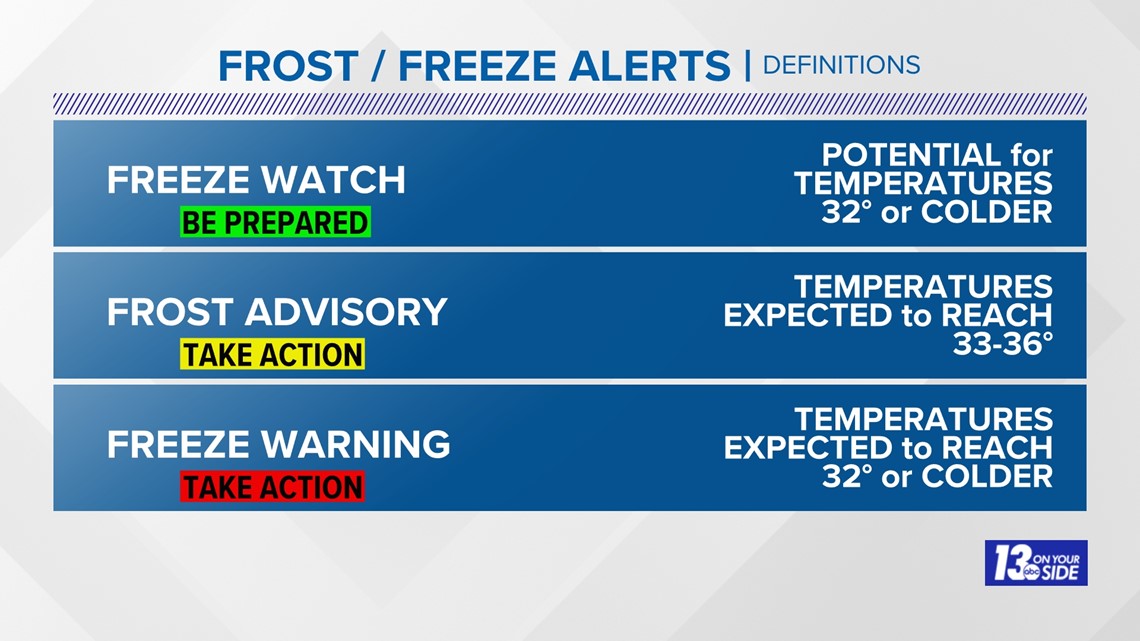 If or when additional frost or freeze alerts are issued this spring, here's what you should do: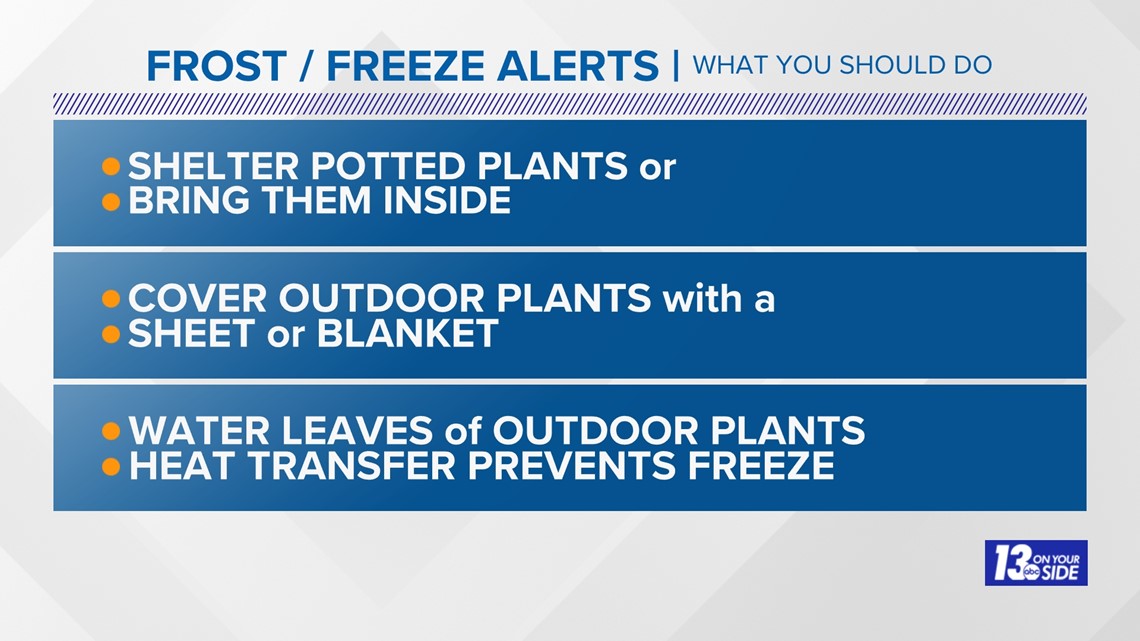 The latest spring freeze usually occurs on May 1. The last spring freeze occurred on April 28, 2022, a few days earlier than usual.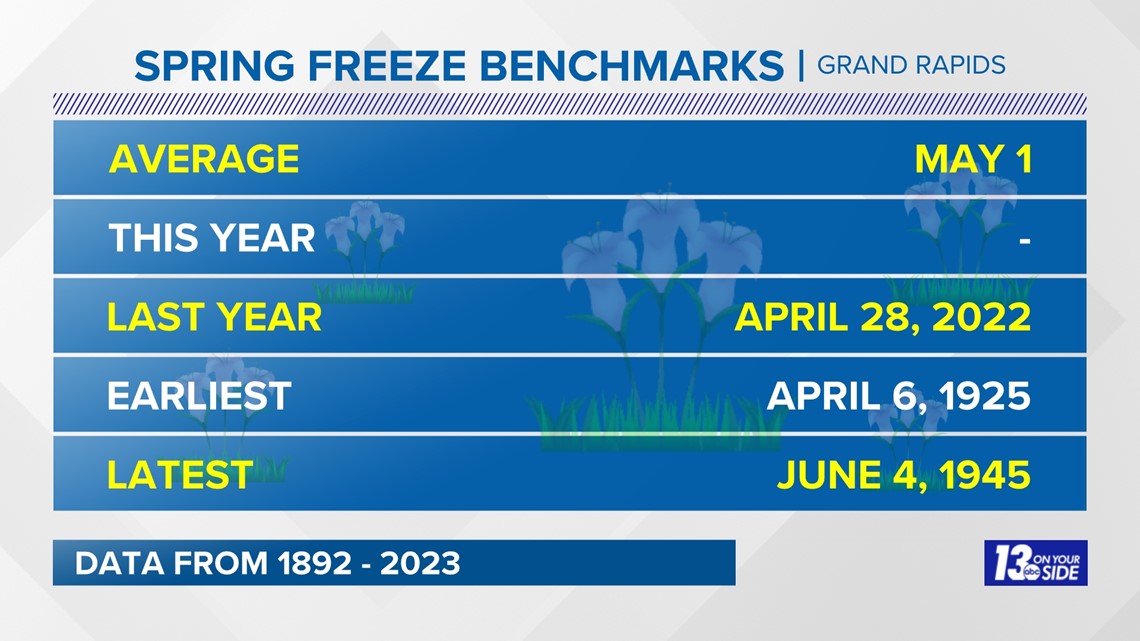 Across Lower Michigan, the average date of the last spring freeze occurs between April 11 and May 31.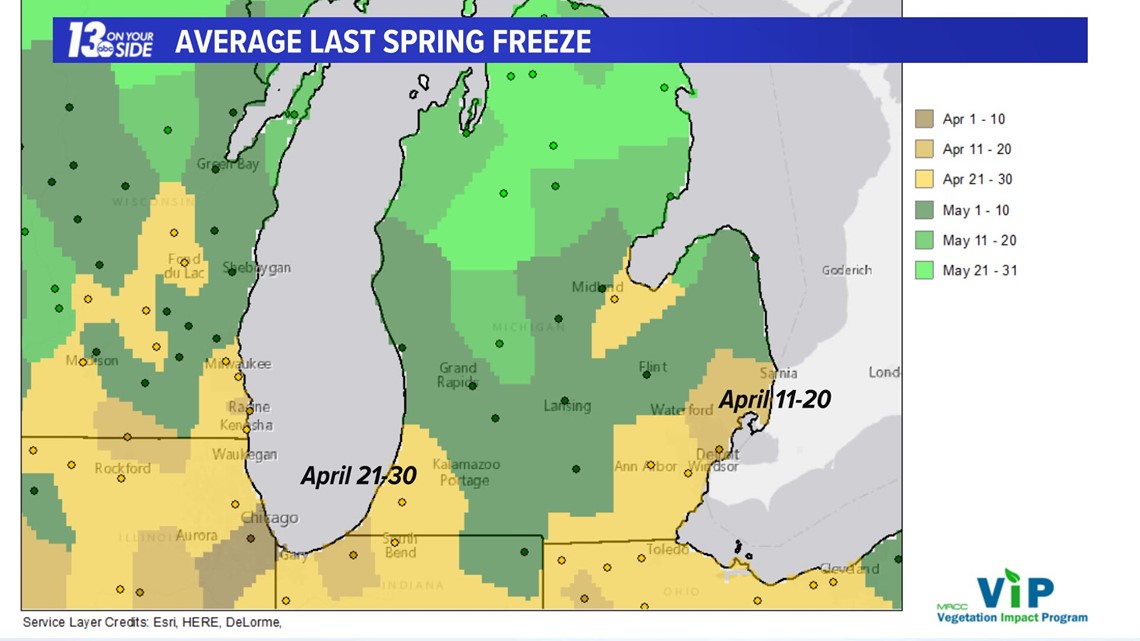 Wednesday morning's low temperatures are expected to fall into the upper 20s to low 30s. Even though location north of Grand Rapids will fall into the 20s the growing season hasn't progressed far enough to warrant any alerts yet.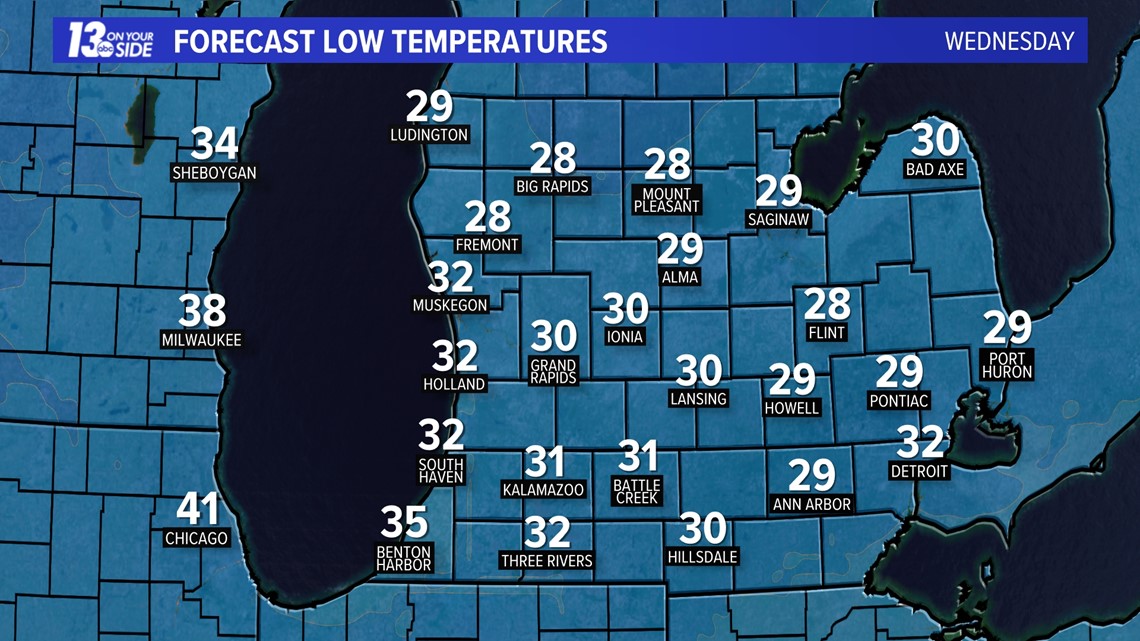 Fruit growers get concerned when temperatures fall into the mid 20s; that's when up to 90% of the blooms could be damaged. Temperatures in the upper 20s would only result in about a 10% loss.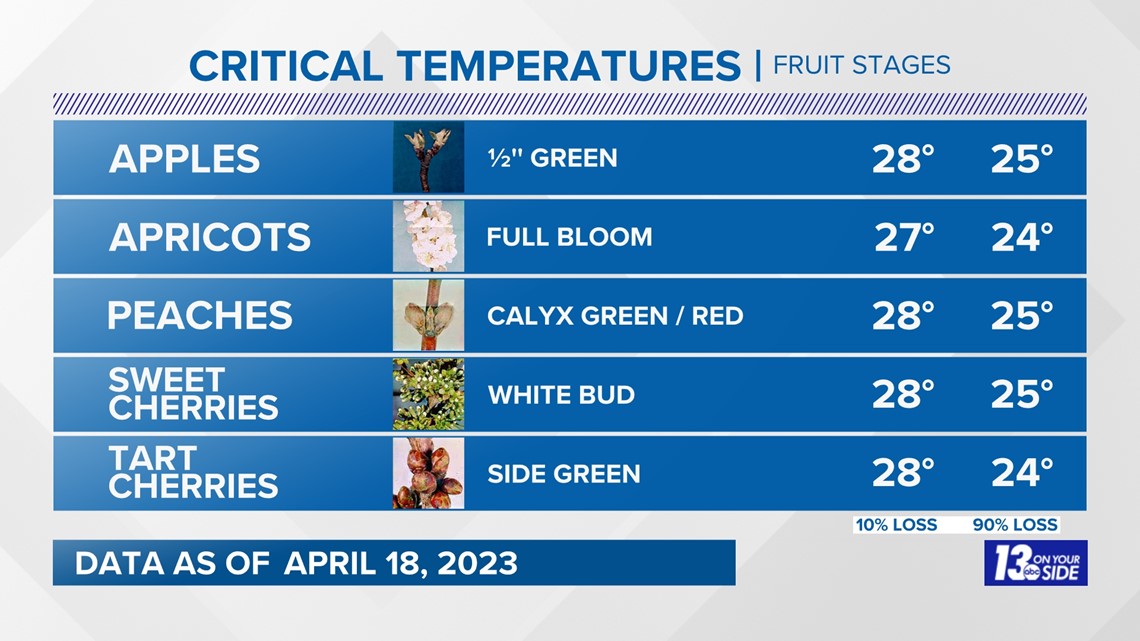 As always, keep up to date with the latest forecast by watching our 13 On Your Side team of meteorologists.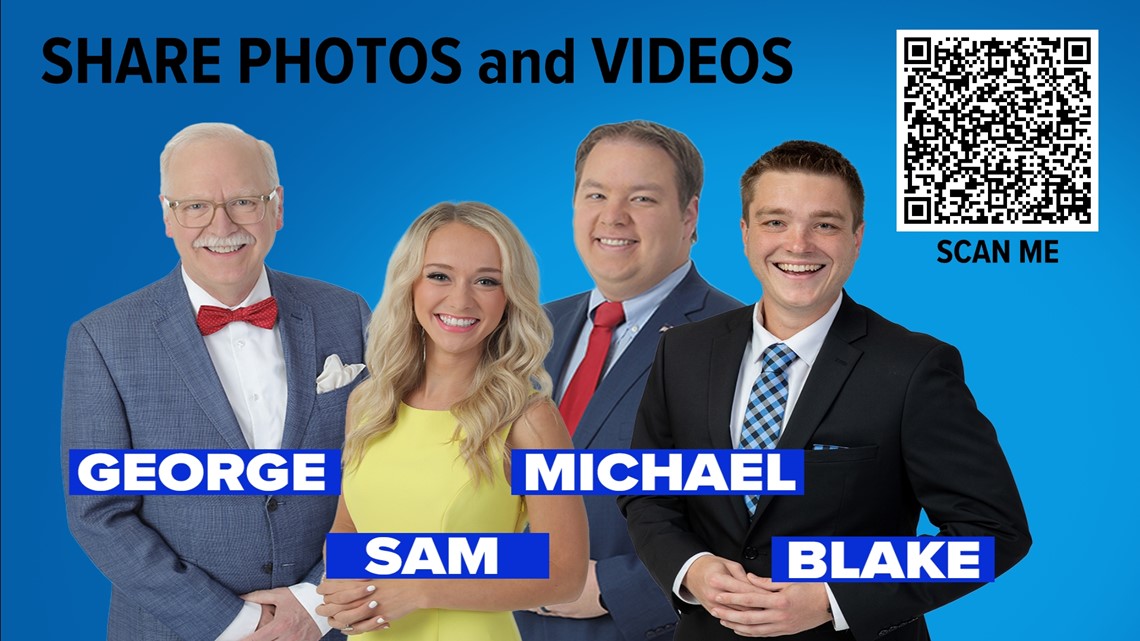 Chief Meteorologist George Lessens
George is a graduate of Penn State University working for 13 On Your Side for over 42 years. He is a Certified Broadcast Meteorologist (CBM), a twelve-time MAB® Weathercast Award Winner and two-time EMMY® Award Winner.