MUSKEGON HEIGHTS, Mich. — Under the warmth of the July sun, it's easy to forget that a new school year is just around the corner. But inside Westshore Christian Academy on 6th Street, Kim Borgeson is well aware that fall is looming.
Kim is the administrator at the school inside the former E. Grace Loftis Elementary building. This year she has a new helper at the school - a grey kitten named Betty White Paws.
We first told you about Betty last month. Someone tried to surrender her to the Big Lake Humane Society in Muskegon. But the shelter was closed and that person left Betty alone outside the building. Luckily, a staff member was working inside and found Betty. But taking care of her was a struggle because the staff had no information about the injury that left her back half paralyzed.
"When she first came to us, we weren't sure if she was going to have a fulfilled life - a quality of life that she would want to live," said Alexis Robertson who serves as the executive director of the Big Lake Humane Society.
One month later, Betty has gone through several laser therapy sessions and she's gained some mobility in her hind legs. Alexis is hopeful that one day, Betty will make a full recovery. In the meantime, she has some wheels to help her get around.
"Thanks to the support of the community, we've actually had two wheelchairs sent to us, and they serve kind of different purposes for her, which is great," Alexis said.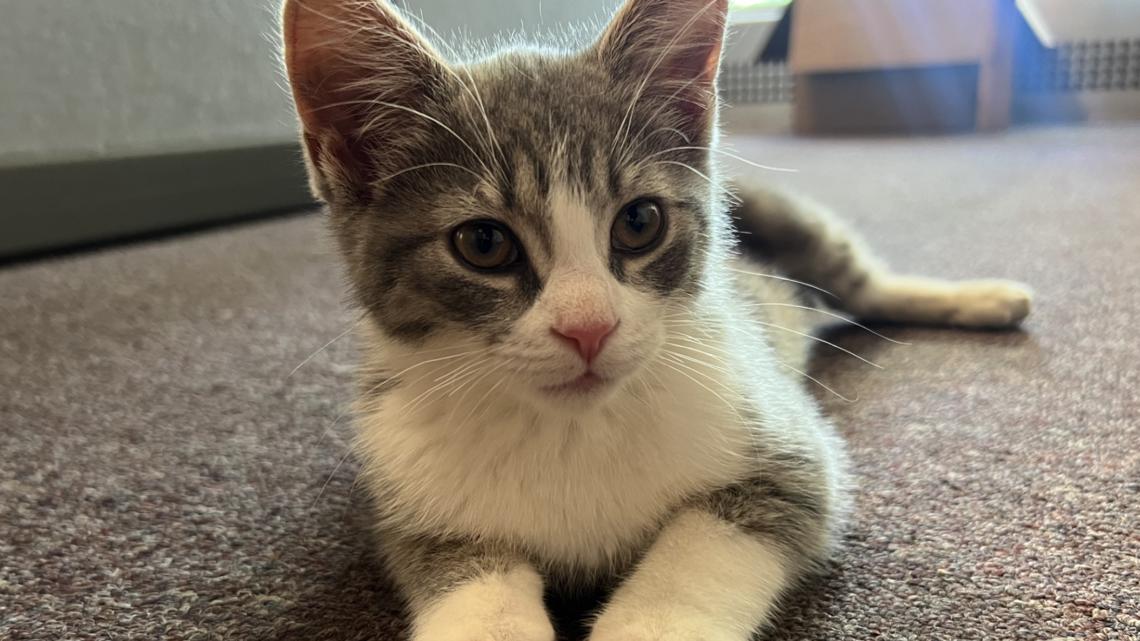 After sharing Betty's story, the Humane Society got a call from Kim who taught Alexis back when she was a student at Calvary Christian in Fruitport.
"I just watched her story and I thought what better way to love her than to introduce her to a lot of sweet kids?" Kim said.
Betty will now join Kim's dogs Roscoe and Charlie and serve as a therapy pet at the school.
"One of our main goals is to raise up leaders that are strong academically and strong character wise, and we have found our therapy pets have really helped with that," Kim said.
"We are very highly trained in trauma. I've had a lot of kids who have had trauma in their lives, from kids who have seen their siblings shot, to parents passing away, to more common things like divorce. All of these things have an impact on a student's behavior. And we want to do everything we can to help them deal with life."
Kim also believes Betty can teach her children empathy.
"We're pretty excited about what she's going to help our kids to learn and also how she's going to be loved, because they will love her. We have great kids. They're very loving kids," she said.
Shelters rely on donations to help animals like Betty White Paws. If you'd like to help the Big Lake Humane Society, you can donate money or buy something off their Amazon Wish List. You can also volunteer or foster a pet.
Original story: