KENT COUNTY, Mich. — Severe storms across Michigan that produced an EF-1 tornado in northern Kent County left over 200,000 homes without power and contributed to multiple deaths in Kent, Ingham and Eaton counties.
The storms began in the evening and produced heavy rain, thunder, lightning and winds up to 110 mph.
Damage was most severe in northern Kent County where an EF-1 tornado touched down and traveled nearly nine miles.
The National Weather Service (NWS) confirmed four other tornadoes touched down in Ingham/Livingston counties, Monroe County and Wayne County.
The wind damage caused downed power lines and uprooted trees across the state, leaving over 200,000 homes in the dark by the conclusion of the storms.
As of 3:30 p.m. Friday, over 165,000 people are still without power, according to Consumers Energy's outage map. 51,216 of those customers without power are in Kent County,
The utility company says that they are working around the clock to restore power and are receiving help from crews from three other states. They expect to have most of the power restored by the end of Sunday.
Storm damage was extensive in the areas surrounding where the tornado touched down. Hundreds of calls flooded area dispatches to report downed trees and power lines.
Freeways were closed due to downed power lines and trees as well as a roof blocking Alpine Avenue through the early morning on Friday.
A fatal crash during the storm killed three people, including two children, the Kent County Sheriff's Office (KCSO) told 13 ON YOUR SIDE.
A 21-year-old woman, 1-year-old girl and a 3-year-old girl were killed after their car hydroplaned and hit another oncoming SUV, police said. The 22-year-old male driver of the car was taken to the hospital with injuries, as well as the 42-year-old male driver of the SUV.
The crash happened shortly after 8:10 p.m. near the area of 18 Mile Road and Harvard Avenue.
KCSO is investigating if alcohol and speeding were a factor in the crash.
A Comstock Park couple was shocked by the power of the storm, which they said they did not see coming.
Jennifer and Amanda Loudin were outside with their puppy just before the storm began, when they noticed an eerie calm.
The couple said they scrambled to gather up their puppy, who was blown across the deck and injured, and went back into their home.
"And then it quickly turned, matter of seconds, into this haze around us," Amanda said. "It went silent, it went still. And then all of a sudden the gust of wind hit and it blew us back."
She said they went into the house and watched as the storms blew across their neighborhood.
"We look over and our oak tree that's 100 years old and huge just gets lifted up," Jennifer said. "We just watch everything in the backyard get lifted up and just slammed down and it cracked."
Friday morning, KCSO is asking people to report storm damage to their Emergency Operations Center via a website or a QR code.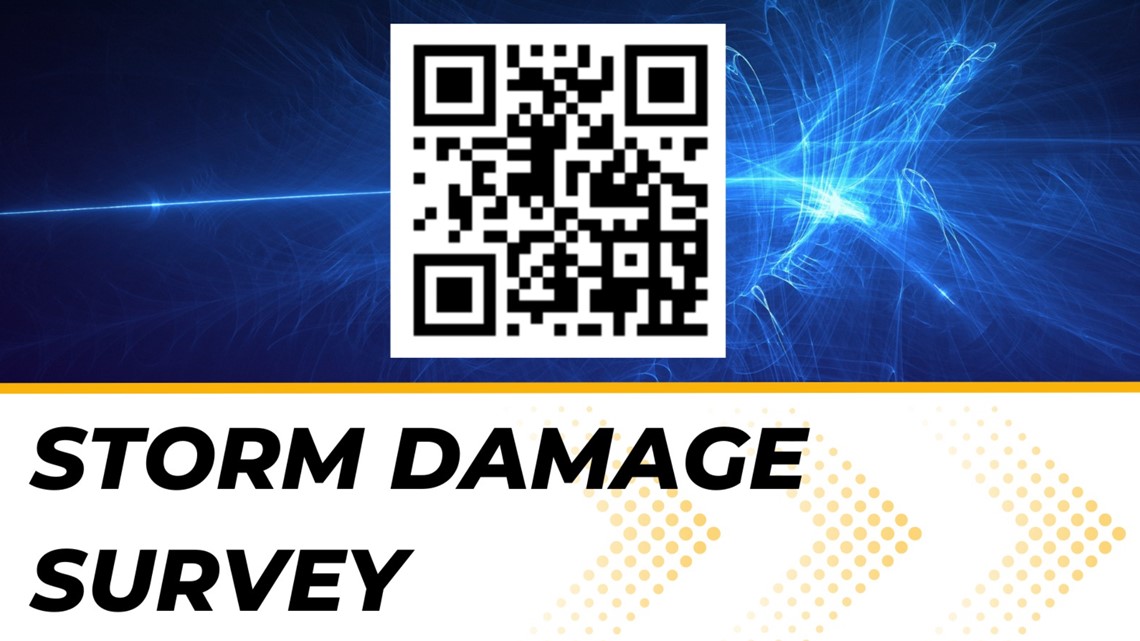 The information provided by residents will help determine how the county sheriff's department will be responding to the widespread damage.