MUSKEGON COUNTY, Mich. — Animal shelters are over capacity due in part to an increase in owner surrenders.
There are many reasons why someone might choose to surrender an animal but the primary one is financial hardship.
There's a new effort underway in Muskegon County to provide temporary assistance to dog owners in need.
And it's all in memory of a dog that captured one woman's heart named Solo.
Kendra Boos met Solo after he was brought to Pound Buddies last year.
"I was his main handler and I loved him to pieces," Boos said.
Solo was stressed living inside the shelter.
Solo is no longer with us but Kendra is honoring him through an initiative called 'Operation Solo'.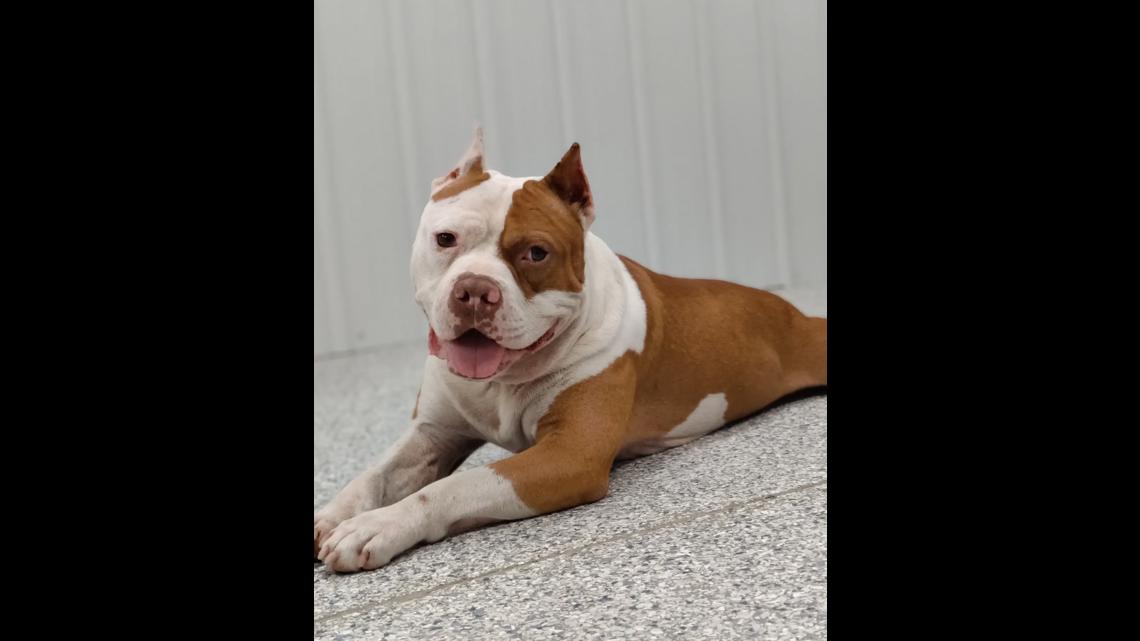 "He was much happier outside. So that's my main mission is to help people take care of their outside dogs," Boos said.
Operation solo provides supplies like food, collars, and more to families in need.
Just like Jonickio Spears, a pet owner in Muskegon Heights.
His dogs, Storm and D.O.G. , primarily live outside.
"I met Kendra because someone came out and said that my dogs were malnourished, and they always run loose. And when they came out, they said my dogs were very healthy. I showed them how much love and affection I give my dogs every single day and Kendra them coming out and they do well checks and they provide food and love to the dogs. And I appreciate it very much," Spears said.
Jonickio says knowing Kendra has made a big difference in his life.
"It helps when they can provide for me because at times I'm working on his house, it's a fixer upper. So, a lot of times my money is pretty tied up," Spears said.
Kendra and her team are raising funds by selling bracelets online.
Just $5 can help a dog stay in their home.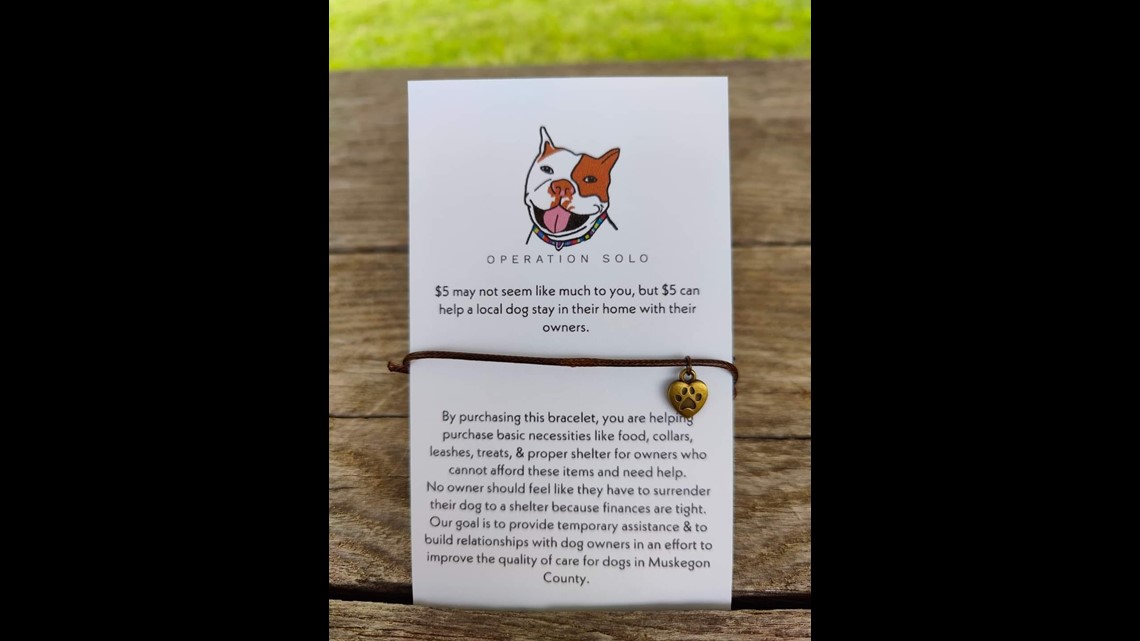 "The bracelets have been big hit. I want to see everybody wearing these bracelets. So, they're fun," Boos said.
The group recently held a successful food pantry at Glen Park Animal Hospital.
They were able to provide food and other supplies to about 50 pet owners and more than 100 dogs.
"There's going to be 104 dogs that have their bellies full tonight, there's 100 of for dogs that have toys for maybe the first time, there's 100 dogs that have a brand-new leash, new collar. So we were all really happy and the girls that were working the tables and stuff like that they everyone was very thankful," Boos said.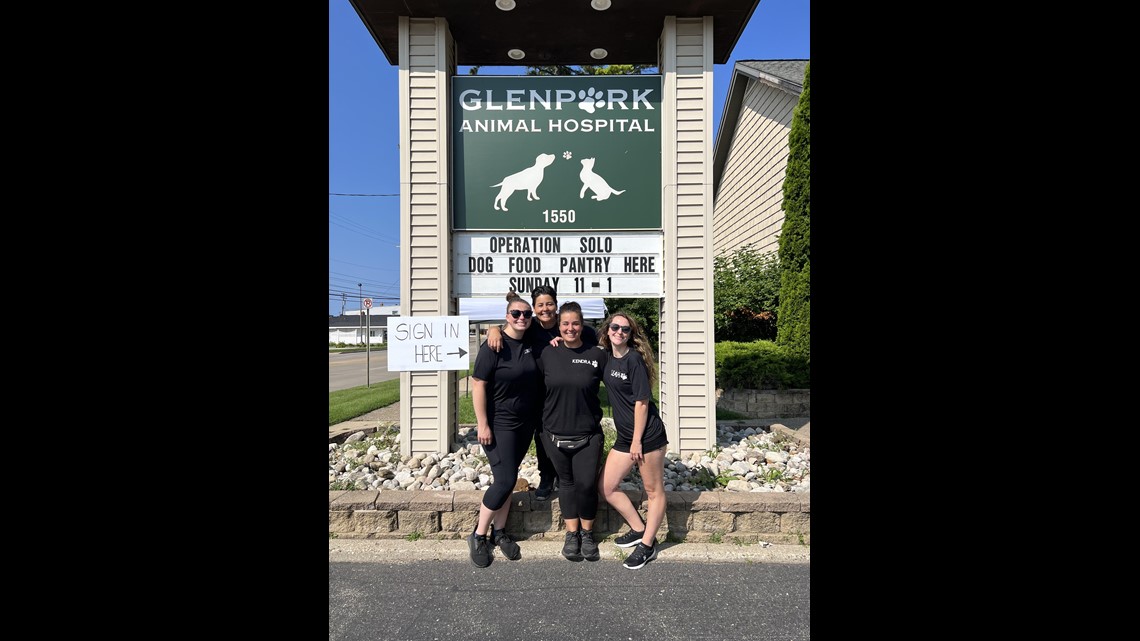 Meanwhile, Jonicko is joining the effort by spreading the word of 'Operation Solo's' mission.
"You just have to reach out and look out to find out where's help. You can't be scared to ask for help. And you can't be ashamed because you need help. Everyone needs help," Spears said.
Kendra says she wants to make sure that all dogs but especially the ones kept outside have everything they need to thrive.
"We want to just make sure though that they are outside that they're taken care of. So it's not a bad thing that dogs are housed outside. We have to kind of educate everyone in that and as long as people are doing it the right way," Boos said.
The right way, all in loving memory of an outside dog named Solo.
'Operation Solo' has two more food pantries planned.
One on October 1st and another November 5th.
If you would like to support the mission click, here.
To donate to the group's GoFundMe click, here.
Contribute to Operation Solo's Amazon wish list, here.