LOWELL, Mich — Eric Elzinga says he has been making hot dogs for more than 20 years working to perfect his chili recipe and steam his buns perfectly.
Elzinga just opened a new hot dog business in Lowell called the Old Faithful Dog, 2001 West Main Street in Lowell where he was born and raised.
"Every time you grab yourself an old faithful dog you're gonna have awesome hot dog," Elzinga says.
The new business opened on Tuesday inside the Marathon Gas Station and Elzinga said they have been busy every day.
"Everyone's loving it so far," Elzinga said, who runs the new business with his daughter Lily who is now his business partner.
"Without Lily, we couldn't do it," he said.
Elzinga first started the Old Faithful Dog back in 2002 in New Buffalo, Michigan when Lily was only two years old. It was open for a year making Lowell their second location.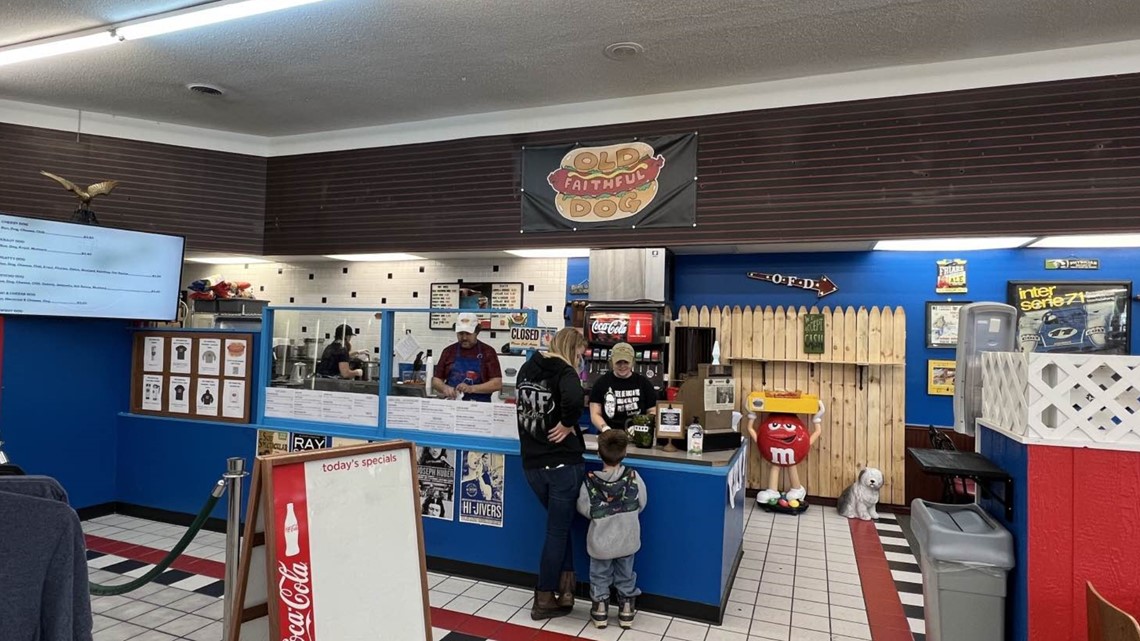 "Fast forward 20 years and now she's my partner here at Old Faithful Dog," he said.
Elzinga said he decided to open up shop in his hometown of Lowell where there is a need for a different kind of fast food.
"So what better than to have good old fashioned American hotdogs?" he said.
Elzinga said their most popular hot dog is the Old Faithful Dog which has chilli, onions, pickles, mustard and ketchup.
Right now, Old Faithful Dog is cash only until they finish setting up their credit card machine which they expect to be up and running next week
The store is open Tuesday through Saturday from 11a.m. - 7p.m.