GRAND RAPIDS, Mich. — A West Michigan family turned to the 13 Help Team with a desperate situation involving Tony Traxler, who suffers from a debilitating condition that requires regular, comprehensive care.
Tony's family said the care facility in which he was placed has been neglecting their son and other patients, though experts suggested staffing shortages likely explained several of the facility's issues, shortages they said had become crippling and were impacting patient care in long-term care settings statewide.
Regardless of the cause, worried for his life, the situation prompted Tony's family to speak out.
"What do you want for your son?" 13 OYS asked.
"Just good care. Just good care," Jan Roberts, Tony's mother responded. "Treated like a real human being.
Not the type of care that put her son in a hospital bed.
"I've called so many times, usually I don't get calls back," Roberts said.
Roberts serves as her son's advocate with the help of family friend Kim Gibson.
Both recently joined 13 OYS for an interview at Roberts' home.
"You need quality of life, you need human interaction," Gibson said.
The 40-year-old does his best to cope with the daily realities of his multiple sclerosis.
"He's an adult," Roberts said. "He's totally with it."
Physically, though, Tony requires specialized, around-the-clock care.
It was with that in mind her son secured a bed at the SKLD long-term care facility on East Beltline.
"He keeps calling me," Roberts recalled. "Three and a half hours later, someone finally went in there."
Tony called because his illness can lead to trouble swallowing and a life-threatening condition known as aspiration. Roberts said it took hours to get him attention from staff.
"Hours laying there with puke all over your shirt," Roberts sighed. "I had called so many times that the girl at the desk told me to stop calling."
The voice on the phone, she said, was rude and unsympathetic.
She explained that Tony requires two staff members to assist him with turning or being changed.
"He said there was only one," she related. "And he they dropped him on his head and he ended up in the ER."
Tony needed five staples to close the gash in his head. Roberts questioned if staying there meant repeatedly risking her son's well-being.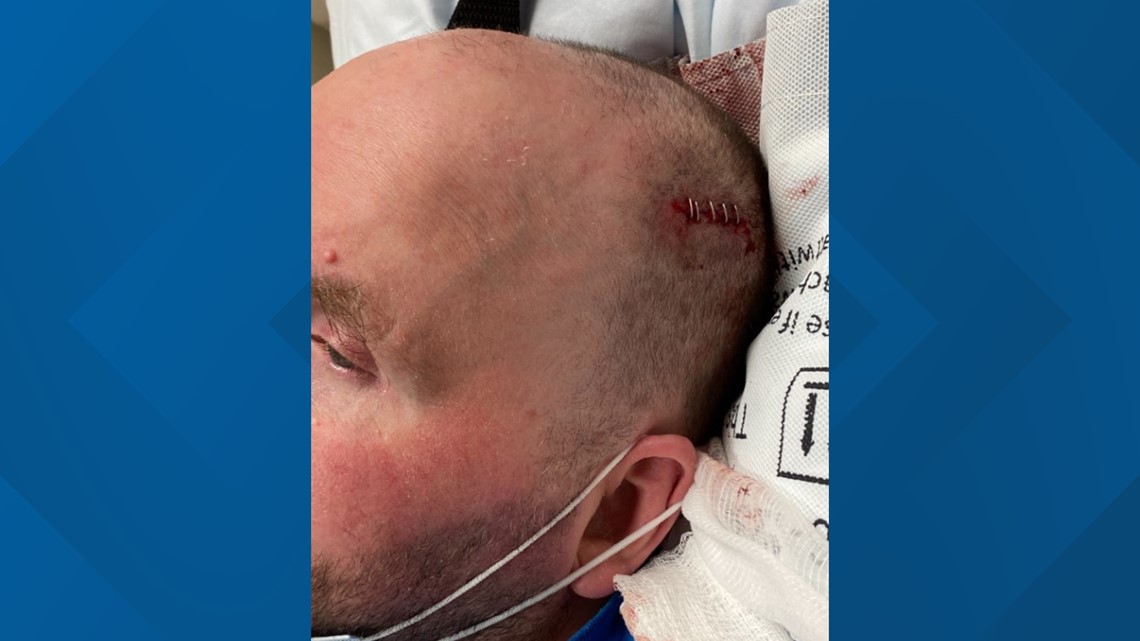 13 OYS called the facility on East Beltline and left a voicemail for the administrator. We also emailed SKLD, its parent company, but have not received a response as of Wednesday.
So, we showed up in person with a camera and were told the administrator was in a meeting.
There has been no call back yet.
Looking deeper into the background, we found this SKLD location had only one star on the Medicare website and been assessed eight federal fines in the last several years, totaling in excess of $100,000.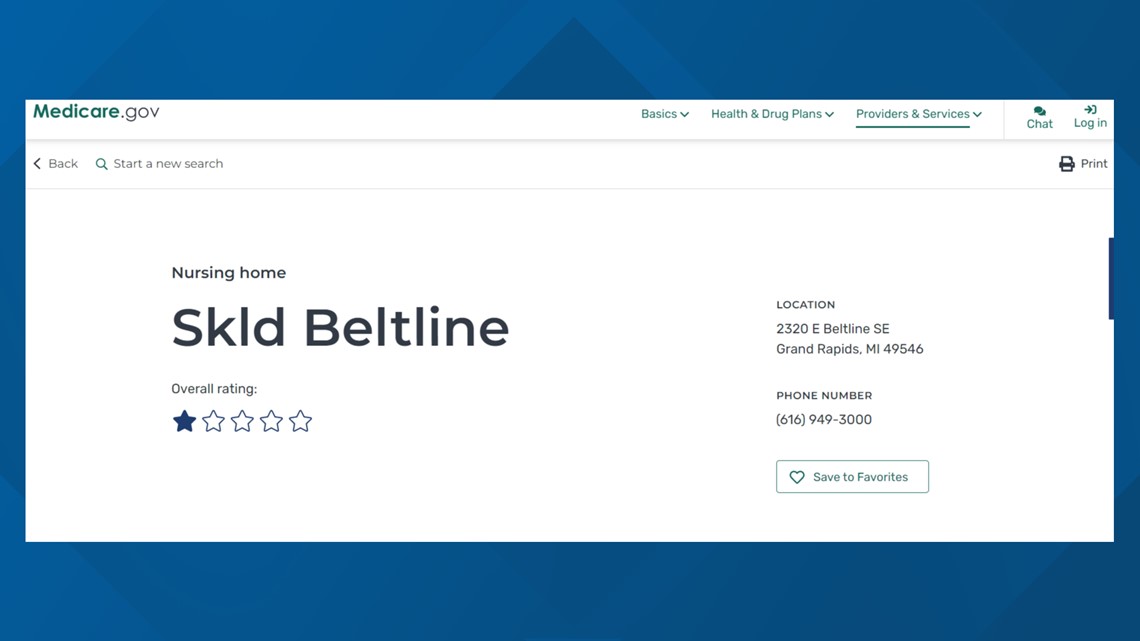 A survey from 2022 showed the state discovered numerous issues, with several classified as having caused harm to the resident surveyed.
In one such example, a resident reportedly became unresponsive after a staff member administered the patient someone else's medications.
The report also alleged no follow-up with regard to required medical reviews while the facility's administrator was "busy."
Significant weight loss among patients was also documented, in addition to reports of missing items, including a resident who told surveyors he couldn't get out of bed because his clothing was gone and an aide who "wasn't sure" he had a wheelchair.
"From an ombudsman perspective, they've accepted residents… and residents deserve to have high quality of care and quality of life," Salli Pung, the state's long-term care ombudsman, or maladministration investigator, said.
The program, in place since the 1970s, functions as a kind of mediator between patients and their caregivers.
"A lot of that relates to the staffing crisis that homes are having right now," Pung said.
"There is a frustration, I think with the challenge of facilities providing basic needs right now in homes due to staffing," Pung's counterpart, Sandra Reno, noted. She deals exclusively with long-term care facilities located within the region in question.
She said Reno had been working with Tony's family, which cleared her to share the details of his case with us.
"I'm trying to help him make progress with the home to make sure that he has his needs met," she said.
Meeting barriers also, Roberts admitted, including alleged verbal abuse. It's why she sometimes chose not to complain.
"Do you worry about retaliation?" 13 OYS asked.
"I do. I do," Roberts responded. "A lot of times I haven't called because of it."
"Oftentimes, there's pushback if we're too vocal against homes. And that shouldn't be the case for the Ombudsman Program, or residents or families. But there definitely is concern about retaliation," Pung noted.
At the time of publication, the family in the process of attempting to have Tony transferred into another facility but admitted they were running into resistance there also.
Roberts worried her son was declining.
"I take it, as his mother, who, in an ideal world would be giving him everything he needed, that's got to be a heartbreak to hear him relate all this to you," 13 OYS asked.
"It does and there's nothing I can do about it, because no one will listen," Roberts said.
We also reached out to state licensing officials to raise Roberts' concerns and obtain more information on the facility but had not received any substantive additional information at the time of publication.
If and when a response is received from LARA, SKLD or SKLD Beltline, this story will be updated with any relevant information.