MUSKEGON COUNTY, Mich. — Update 7/22/2021:
Bryan Hawk, Holton Township Fire Department Chief, has died.
At a vigil for Hawk, his brother said he died around 3 p.m. Thursday afternoon.
He had been in critical condition following a serious motorcycle crash Sunday afternoon.
The news was announced shortly after 7 p.m. at a vigil being held for Hawk at Holton High School. Hundreds in the Holton Community gathered to remember and honor Hawk.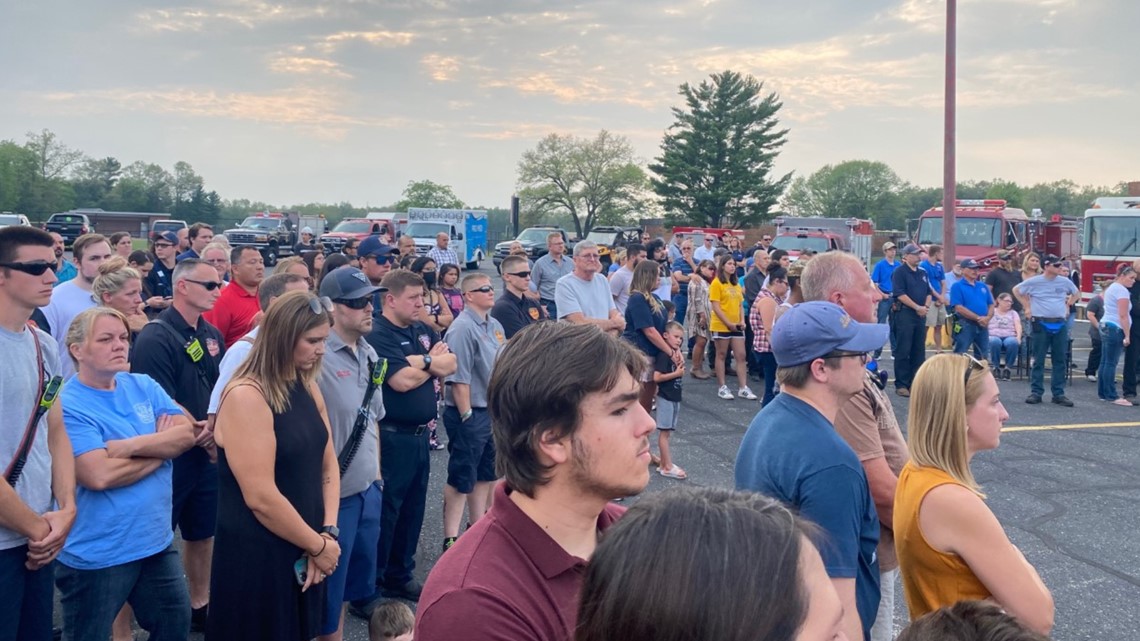 The incident happened around 12:40 p.m. at the intersection of Riley Thompson Road at Holton Road. Police say a motorcycle was northbound when the SUV pulled out to make a left turn.
Police have identified the motorcyclist as Bryan Hawk, chief of the Holton Township Fire Department. He was not wearing a helmet at the time of the crash. Police say he was ejected from the motorcycle about 40 to 60 feet from the point of impact. Hawk's injuries are serious and are considered to be life-threatening.
A community event to support Chief Hawk and his family is planned for Thursday, July 22, 7 p.m. The event will take place just outside the Holton Twp. fire Department at 6590 Holton Whitehall Rd. The event includes an opportunity to fill out cards of support for Hawk.
The Muskegon County Sheriff's Office has an open investigation looking into the circumstances of the crash. At this time no ticket has been issued.
The driver and lone occupant of the SUV was uninjured in the crash. Police say alcohol, drugs and speed do not appear to be factors.
Dalton Township's Fire Department is assisting Holton Township's Fire Department while Chief Hawk is away and other members of the department are spending time with the Hawk family.