KALAMAZOO, Mich. — The American Red Cross in Kalamazoo opened up a 24-hour shelter Thursday evening as the community continues cleanup and power restoration efforts after the ice storm.
"We're here to help the community as much as we can," Disaster Program Manager of Southwest Michigan Jordan Kellicut says.
As of 10 p.m., nearly 40% of customers, about 46,800 people, are without power in Kalamazoo County and a handful of people are staying at the Red Cross shelter.
The ice and wind helped knock down 8,000 downed wires and more than 237,000 outages statewide.
"This is for anyone," Kellicut says. "Who it's gotten too cold, and they need a place to go for a little while, till the power comes back on."
The shelter opened at 5 p.m. Thursday, with cots, food and water at the Douglass Community Association located at 1000 W Paterson St. in Kalamazoo.
"We reached out to our emergency managers throughout this area and asked if they had any needs," Kellicut says. "And we did get requests from the city of Kalamazoo. And so we mobilized our team to open up a shelter as they requested."
You are encouraged to bring your own bedding, medications and toiletries. If you have kids, it would also be a good idea to bring toys to keep them occupied.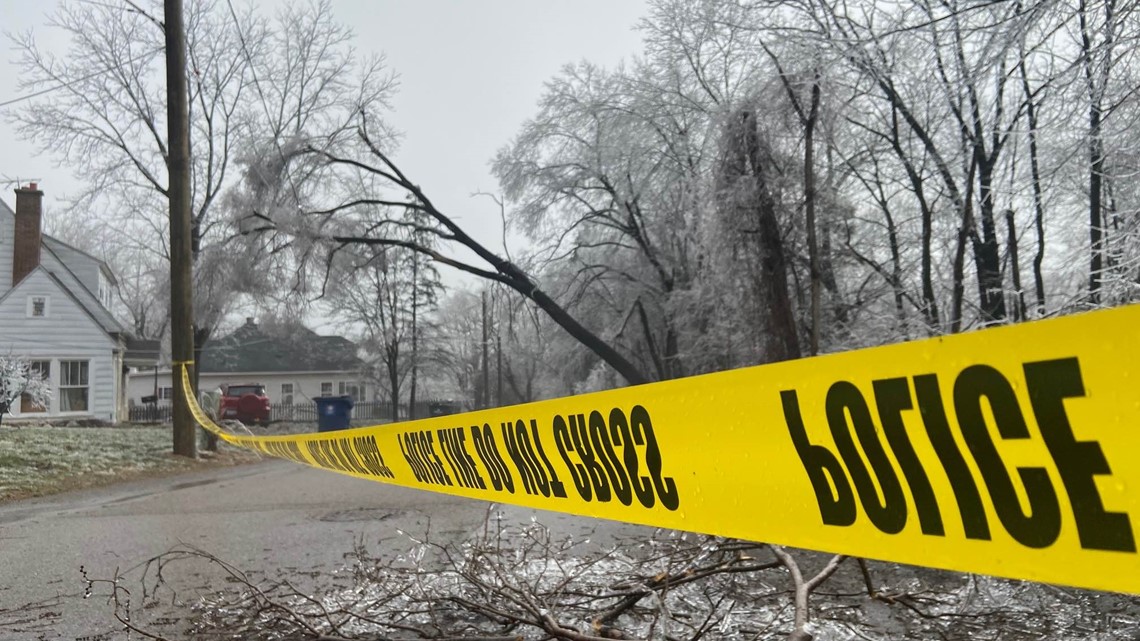 There are also two-day warming centers at The River Church on 517 Walbridge St. and The Salvation Army on 1700 S Burdick St. Salvation Army (Hosted by Kalamazoo Coalition for the Homeless) is open from 12-5 p.m. Tuesday and Friday.
The River Church (Hosted by Integrated Services of Kalamazoo) is open 8 a.m.-4 p.m. Monday, Wednesday, and Thursday. The Gospel Mission is open for overnight stays.
Crews are working to restore power to affected customers as quickly as possible, but due to the severity of the damage, power may be out for several days for some customers. Residents are asked to check in with their neighbors, friends, and family and help if they can.
Downed powerlines are especially dangerous. You're asked to keep at least 25 feet away, call 911 to report the issue and then call Consumers Energy at 800-477-5050.